Pie Day!
And speaking of America,
huge respect to all the students who took part in the peaceful protests today. Also respect to the schools who backed their students right to peaceful protest. When I was back in America last week, I was read a brilliant letter by the superintendent of Darien schools. He not only supported the walkout for High School students but was encouraging all ages to take part in thinking about how to make school a safe and positive environment.  Makes me proud to be an American. Now back to pies….
Where does the time go, how did we get to half way through March already? This post is more about the observance, a short ramble on pies and pie day.  An explanation for none Americans, pie day exists because in the USA they write the month first so today is 3.14. Which of course is the first few numbers of pii, that wonder irrational number that links the radius of a circle to its circumference, area and gives the sphere volume.  Extra prizes to anyone who can remember the formula  I will give you the first one…2(PII)R is the circumference.  A little bit of calculus will take you to the next two!
It also means today is a great excuse to eat pie! But which type of pie?
I am going to give you a choice.  As we are nearing spring I instantly think of Keylime pie, a super easy dessert using just a few ingredients.  I make it with ginger snaps (thanks Trader Joes), a little bit different and normal limes, as I suspect most people do.  I have tried with key limes but they are so tiny, it takes forever to get any juice out of them. It was always a favourite with the woman's group at the Darien Community Association, which is where the photograph below comes from.  You can make it extra green by grating lime zest over the top or adding food dye.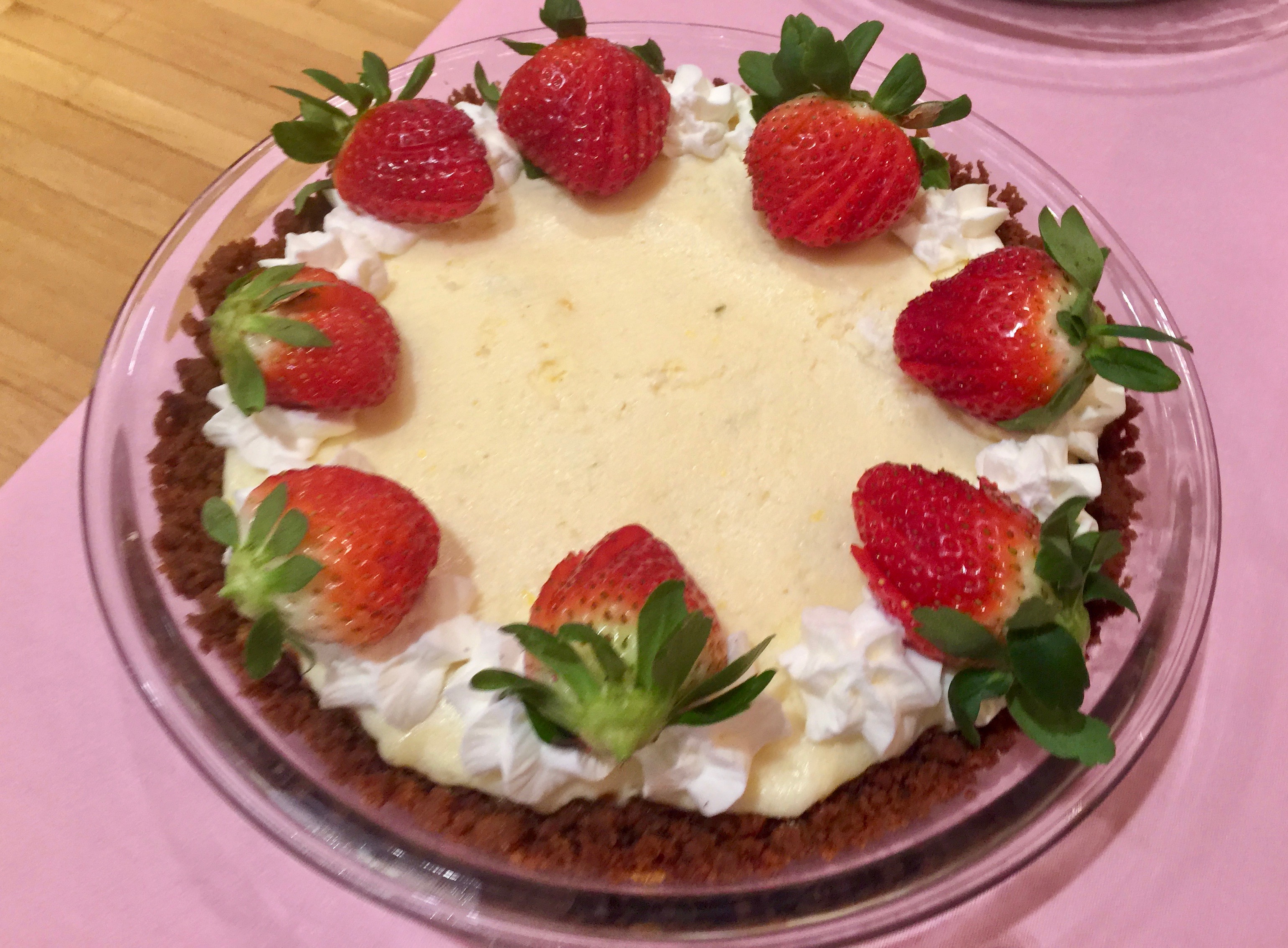 My choice for today however, as winter is still holding on fast here in Copenhagen, is Fish Pie. A pie with no pastry but a lovely topping of mashed potatoes (have I mentioned my potato obsession?) There is something very comforting about fish in a lovely cheese sauce topped with creamy mash or even sliced cooked potatoes.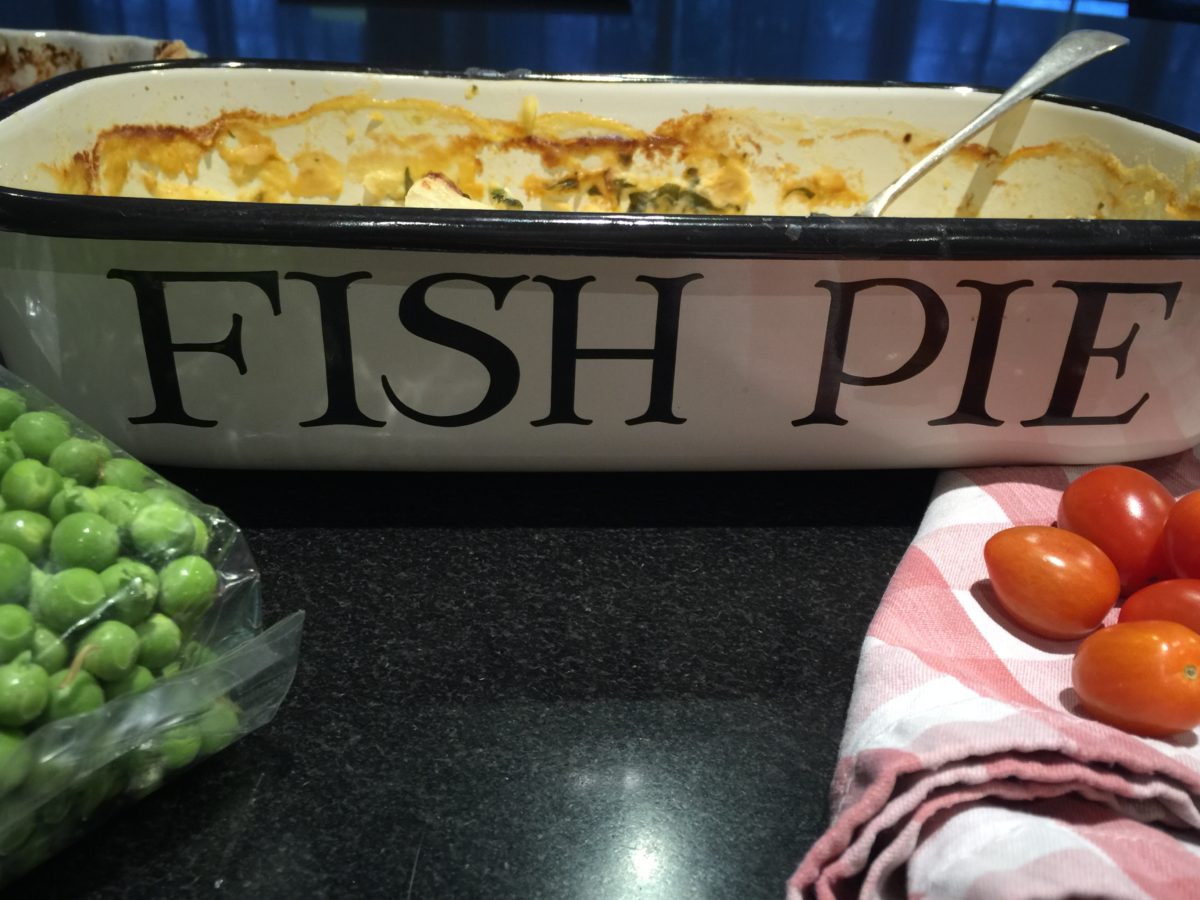 Whever you decide to do may I wish you a very happy Pie Day!!