Hi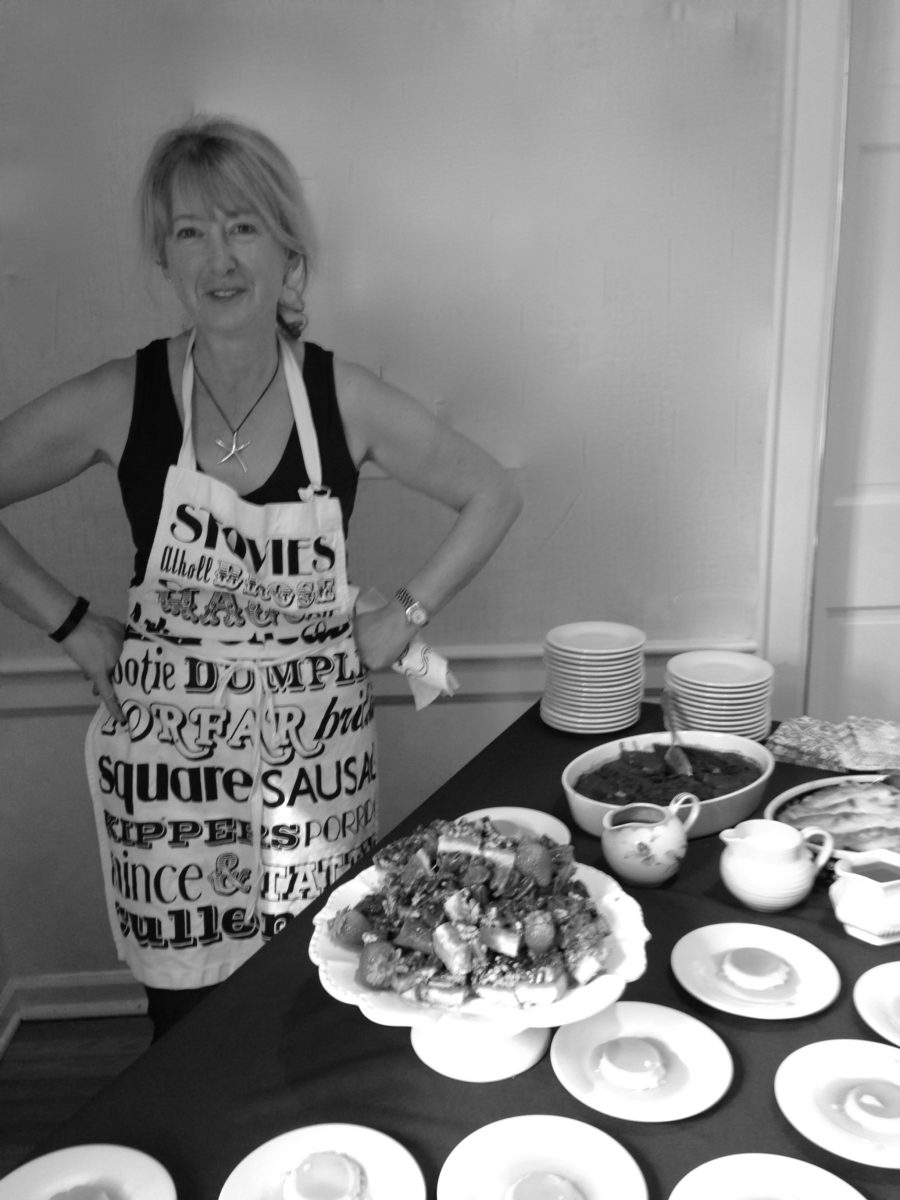 That's me in the corner
A word on measurements.
I grew up with good old fashioned ounces and to be honest cannot get my head around grams, they will forever be a mystery to me.  Having spent 15 years in America I can see the attraction of cups. Certain recipes just work in their original system of measurement, I would not dream of making scones in anything but cups, the beauty being that being a recipe based totally on cups it works with any cup.  A basic cake on the other hand should be made with imperial measures.  The Victoria sandwich is based on the measurement of an egg, which just happens to be around 2 ounces, and for every egg you add the same amount of butter, sugar and self raising flour.  Any self respecting eight year old can remember that recipe! As grams and ounces are both weight measurements they can be interchanged, up to a point. Cups are a volume measurement and are less consistent.  My advice to any bakers would be to invest in a set of scales which converts from ounces to grams and have a set of cups handy as well. I will star* the original measurements but try and give conversions where possible. Remember only use one set of measurements for each recipe. For further info click here
Subscribe to Blog via Email
---
---
Subscribe2
Sign up for my newsletters Very Intermittent
looking for inspiration?
---