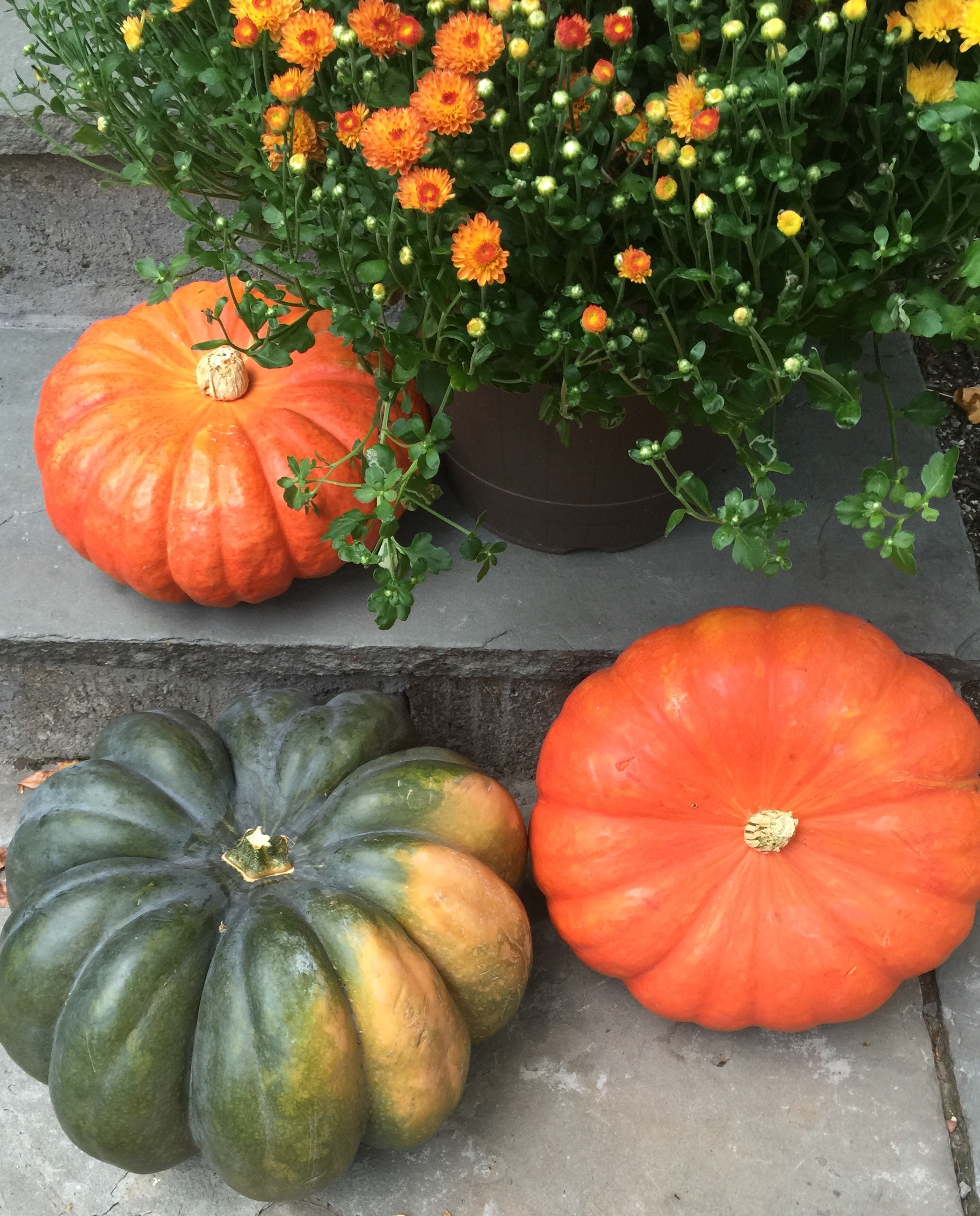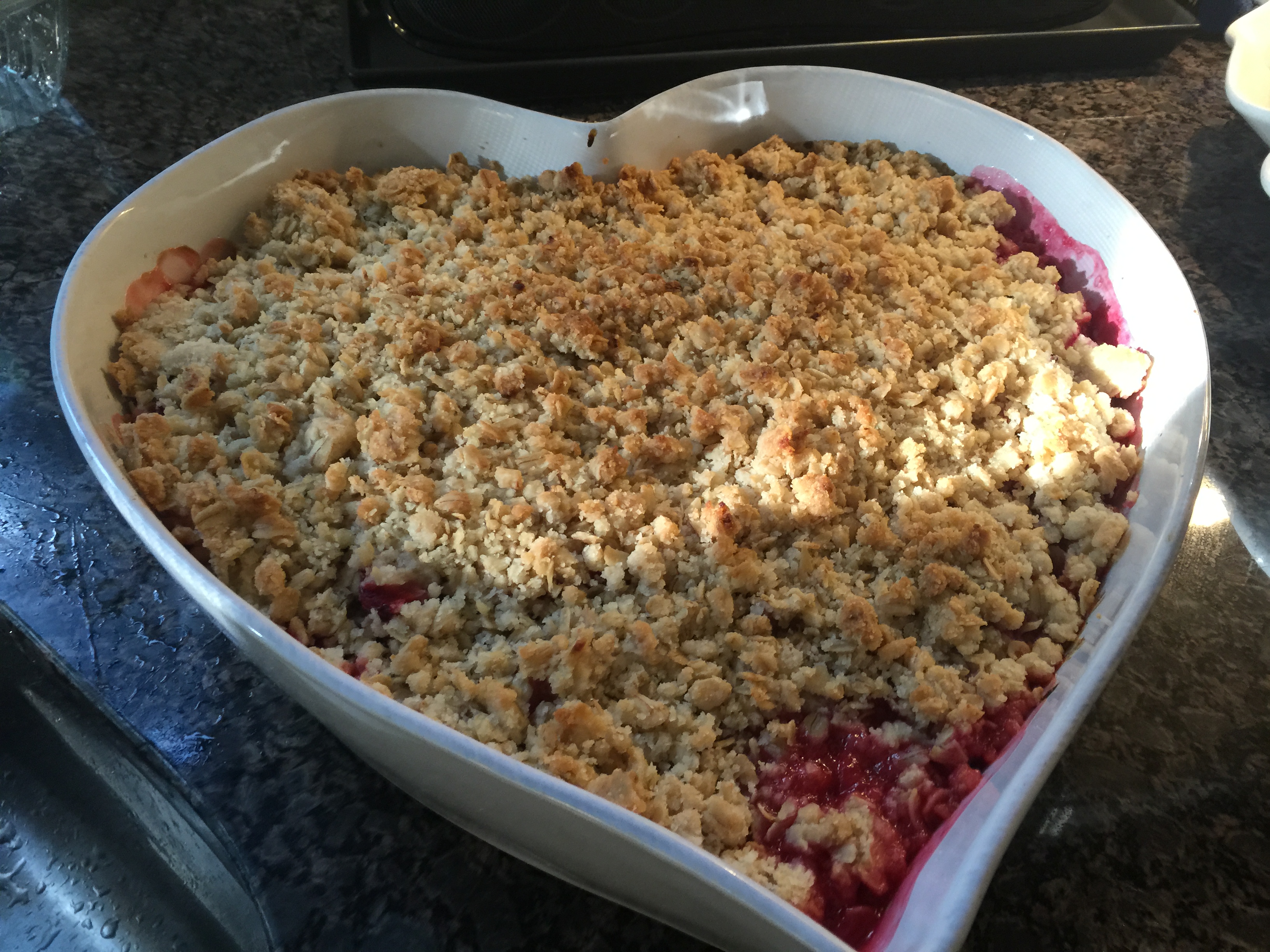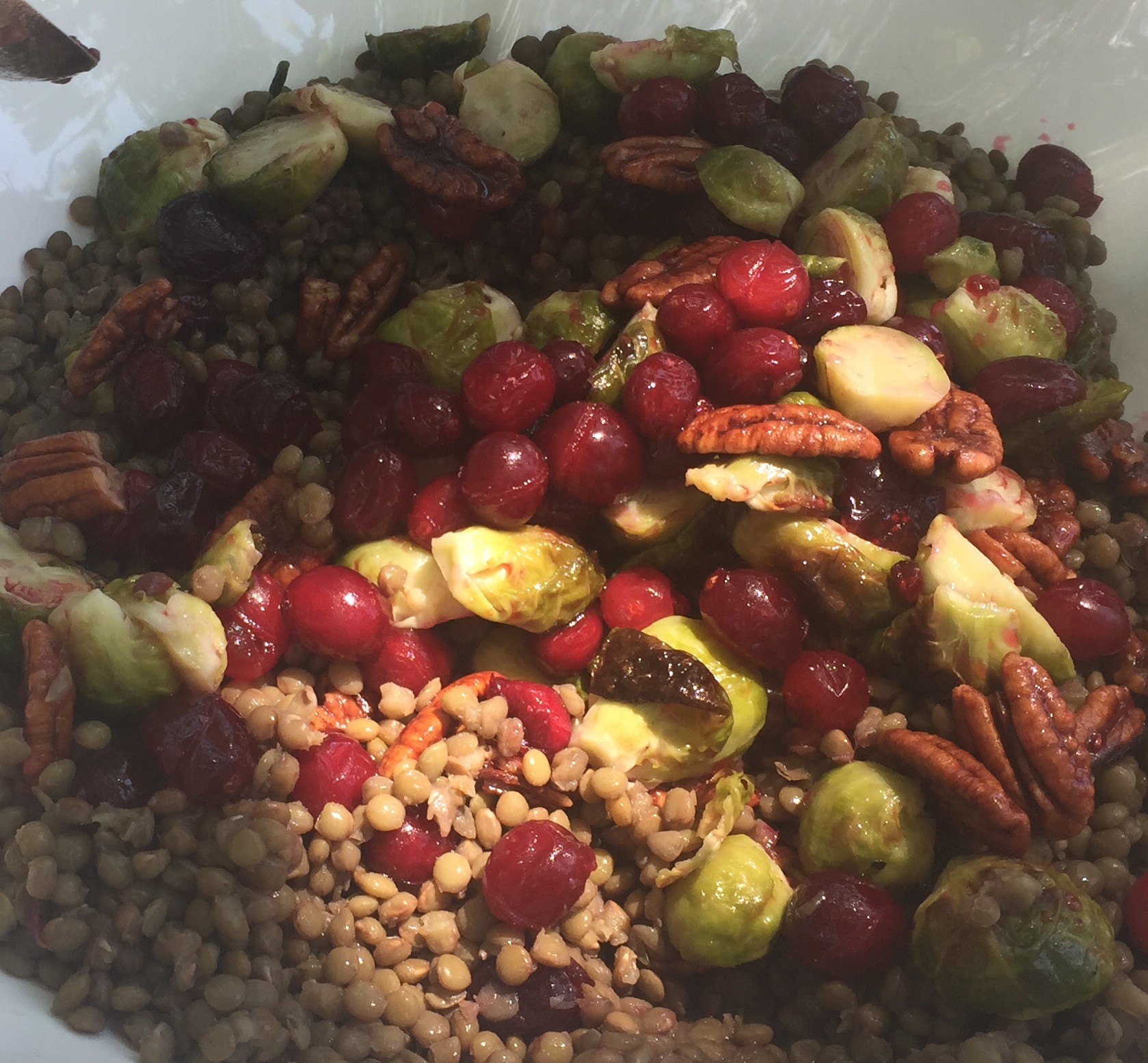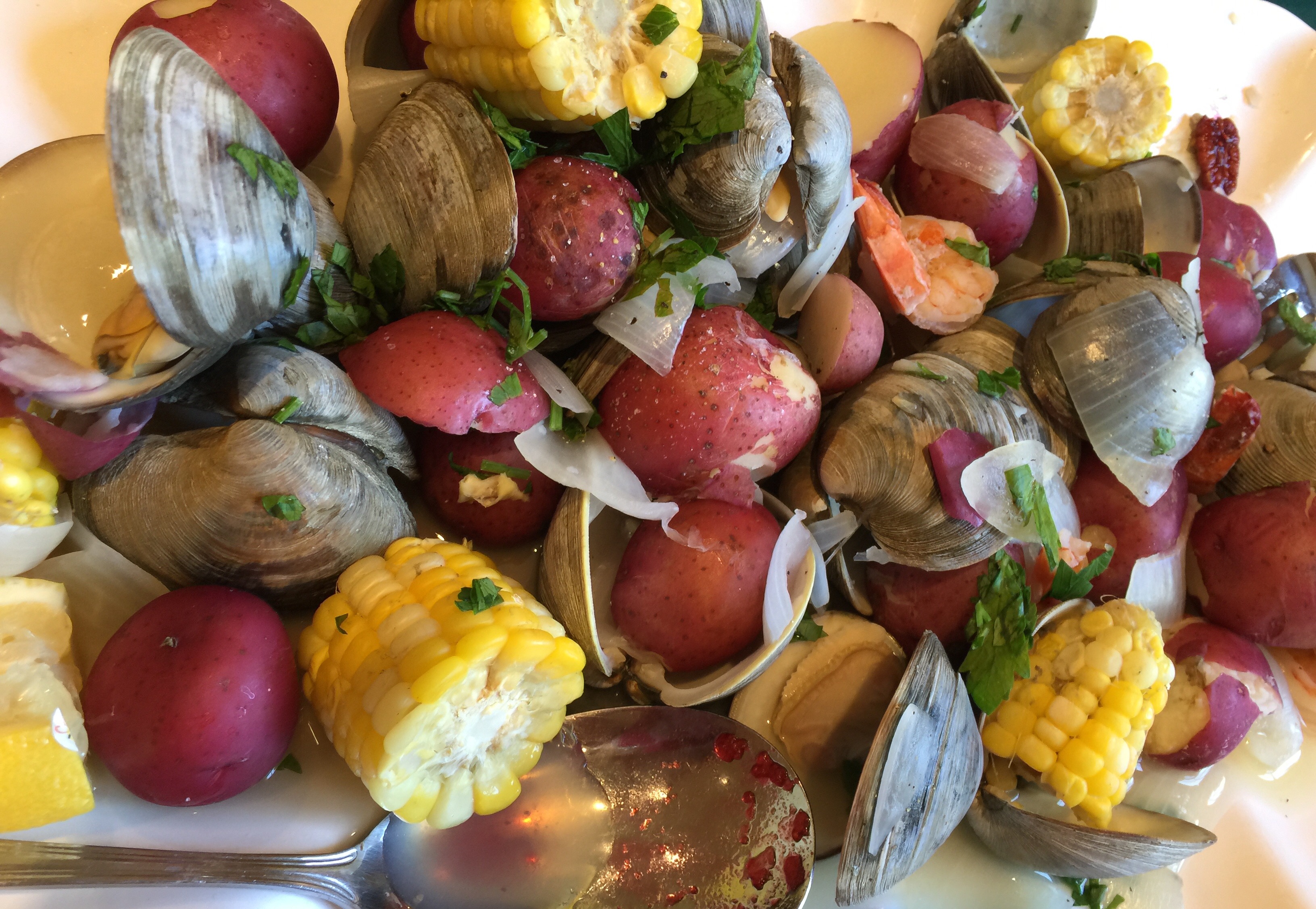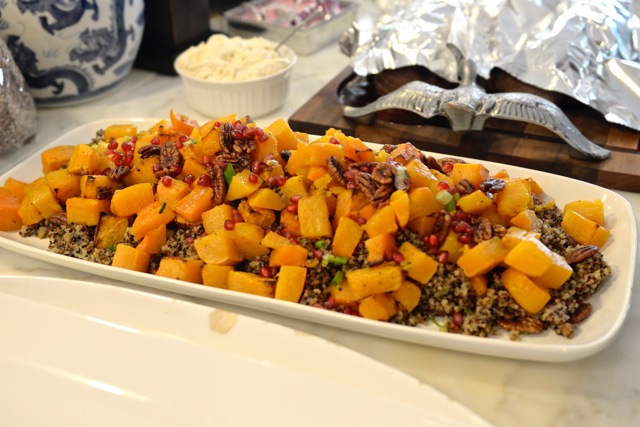 In October 2015 the DCA hosted Four Art Lectures focusing on the new Whitney Museum. The committee and I thought it might be fun to theme the food and offer regional American dishes.  
American Art Lecture Lunches Menus

Menu for October 8th
For the first lunch we stay local and offer the classic New York Waldorf Salad and Italian pasta.  As we move down the coast and through New England we serve a clambake and cod, a traditional Thanksgiving platter and finish with a Boston Cream Pie.
New England and the North East
Waldorf Salad
Italian Sausage and Roasted Vegetables
With Pasta in a Tomato Sauce
New England Clam Bake
Cod with Lentils
Thanksgiving Dinner
New England Cheeses and Ham
Lobster Rolls
Boston Cream Pie
American Flag Cheesecake
Cranberry Upside Down Cake
Apple Pie
Menu for October 15th
The Mid West is often thought of as the heartland of the USA.  Food is substantial and hearty and full of love and comfort.  This week sees chicken pie and meatloaf, whipped potatoes and a wonderful spinach soufflé. 
The Mid West
Chicken Pot Pie
with Cranberry Compote
Meatloaf with Whipped Potatoes
and Raisin Chutney
Maple Syrup Baked Ham
Quinoa with Roasted Butternut Squash
Green Beans and Roasted Corn Salad
Spinach Souffle
Zucchini Tart
Strawberry Shortcake
Menu For October 22nd
 This week we travel to New Orleans and the South.  Much of this cuisine originates in Spain and France, paella with a change of spice from saffron to cajun and a move from the french mirepoix of onions, carrots and celery to the Holy Trinity of onion, celery and green peppers. We sample cajun style shrimp and chicken and spice up our coleslaw with cayenne pepper and cumin.
I will confess to never having eaton grits but felt they had to be included in this weeks menu.  I have added citrus from Florida, my own version of the famous Derby pie and am offering what might be the best dessert in the world.  Based on a dessert from Muriel's in New Orleans a fabulous decadent white chocolate bread pudding with a wicked bourbon sauce.
New Orleans and The South
Chicken Jumbalaya
Shrimp Gumbo
Pulled Pork Sliders
Texas Style Ribs
Salad with Oranges and Fennel
Cornbread
Kentucky Derby Pie
White Chocolate Bread Pudding with Bourbon Caramel Sauce
Menu for October 28th
 California and the West Coast
For our final week we are heading to the West Coast, from Alaska to Hawaii:  fruit, vegetables and healthy options, ah, but also the land of McDonalds, In and Out Burgers, Taco Bell and California Pizza.  So I offer an homage to the the West, where fusion is a way of life, and wish you sweet sensations! 
 California and the West Coast
 Super Secret Menu
 
Cobb Salad
 Fish Tacos
 Miso Salmon on a bed of Wasabi Mashed Potatoes with Roasted Balsamic Brussel Sprouts
 Grass Fed Sliders with Super Secret Fries
 Flatbreads 
 with 
 Hawaiian  Chicken and Pineapple
or 
Mozzarella, Pear, Prosciutto and Arugula
 Dessert
 Fresh Strawberries and Raspberries
 Plum and Apple Crumble
 Lemon Bars
 Expresso Brownies
 SURPRISE*
(* Baked Alaska!)