Learn to be a Fabulous Cook!
Join me for a cooking class and let me share my love of food with you!
I have been cooking since I was a little girl, which means a very long time. I am a big believer in learning the basics. Once you have mastered simple skills, you can start creating your own dishes. Nothing I do is very complicated and everything can be easily taught.
I also love food, and everything to do with food. For me one the greatest pleasures in life is siting round a table, sharing food with family and friends. Growing up in Scotland, we sat down together as a family every night. It was when we talked. My dad would say, 'don't bother with dishes, I will do them in the morning', so we just sat, uninterrupted and chilled. Eating together as a family is something I regard as very important.
The food can be simple, the most important thing is making time for each other!.
What's on offer?
I offer small group cooking classes, please contact me if you would like to find out more. Come alone, or put together a group of friends.
I can offer bespoke classes for between four and ten people. The classes are in my home in Darien. Afterwards we can hygge and enjoy the food around my dining table or, if the weather is good, sit outside. If time is short I can send you home within a goodie bag, full of yummy things.
My latest class was for a group of eight ladies from Link. We cooked a Spring Menu. After the class we sat down and enjoyed the food together.
Classes Menu
Suggested classes would be
My speciality is Afternoon tea. I would suggest showing you some quick recipes such as scones and lemon curd, meringues and maybe fairy cakes (cupcakes to the rest of the world). Afterwards we could sit down with proper china and enjoy the full monty, including some classics which I have prepared beforehand.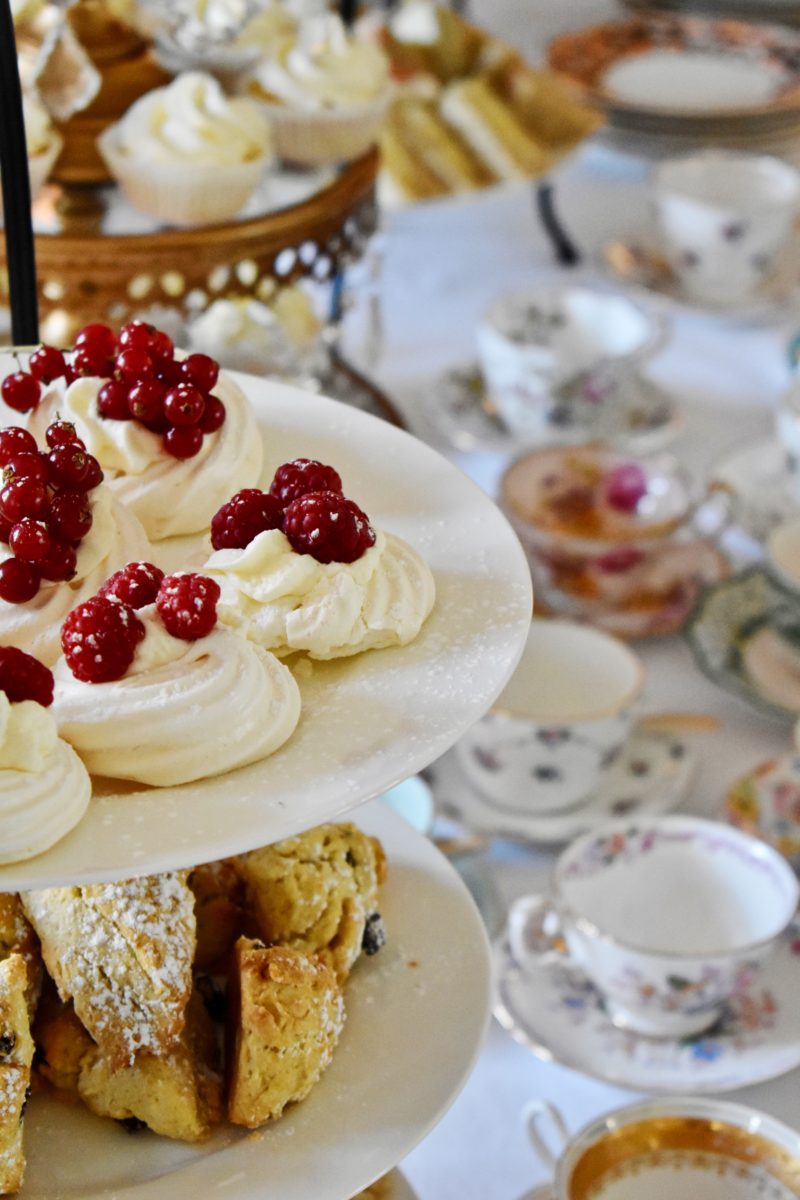 Canapes and Finger Foods
Let me share some easy and foolproof recipes for pre-dinner snacks and nibbles. To be honest I love the part before dinner. Once I eat, I tend to want to snuggle on a sofa and fall asleep (unless there is singing and dancing involved, or at a push a music quiz). My friends know this. The big joke when you come to my house for dinner is wondering if you are ever going to be fed?
Even with a casual evening I always serve proper food, so I will also suggest easy supper dishes which can be made ahead and are not time critical.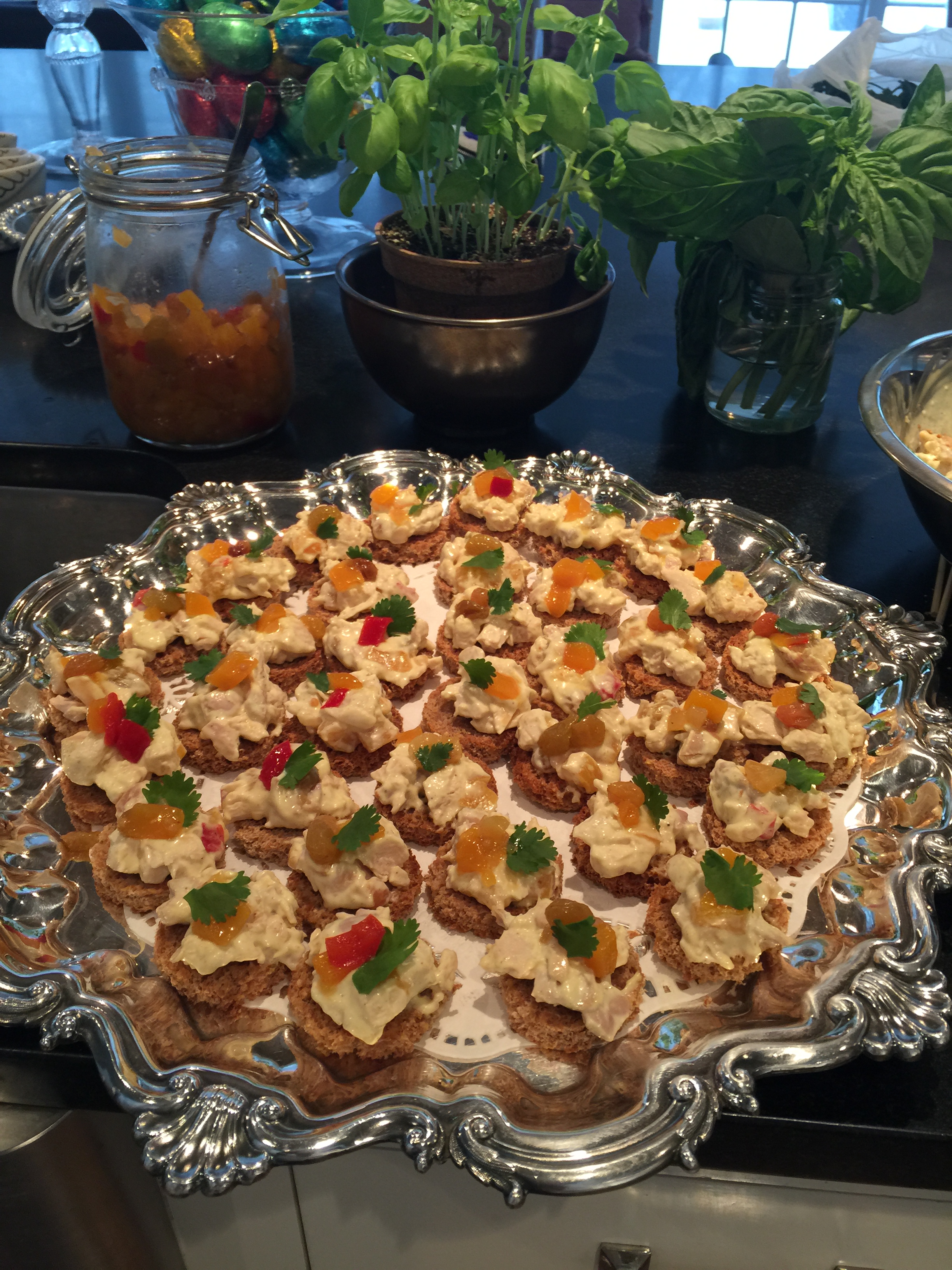 In this class I would teach the basics of pastry, how to make, rest and roll out this useful base. I would share my favourite sweet and savoury pasty recipes, as well as basic custards to use as fillings. Together we would make a quiche and a classic sweet tart.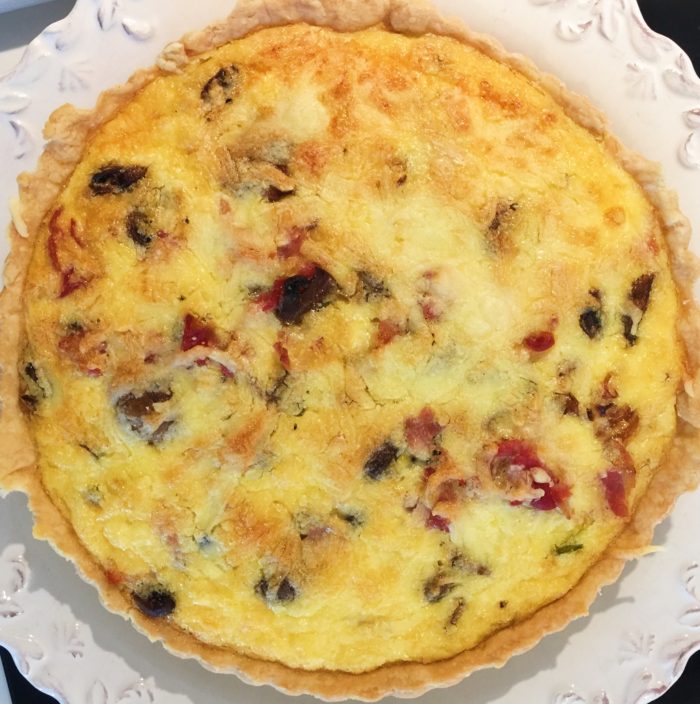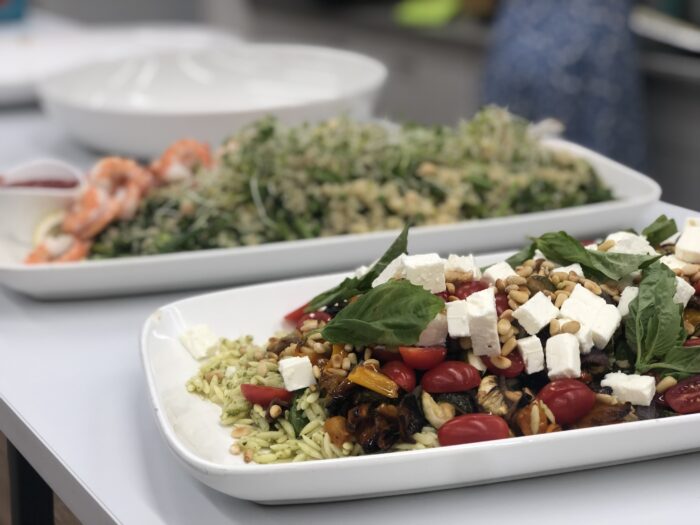 I would love to hear from you, and would be happy to discuss putting together a class to suit your group's wishes.
Carolyn – contact me by phone or email!