Preamble to Panna Cotta
I am feeling rather proud of myself. I think I may have finally mastered gelatin.
I say 'may' because I am in the middle of making a chocolate cake with a white chocolate mousse filling and it is not gong too well. I am not convinced that the mousse will hold up the layers of cake above it, despite being made with whisked egg whites, whipped cream and gelatin.
I am waiting for everything to cool down, so I can put the cake together. In that 'a watched pot never boils' sort of way, feeling the temperature of the cake every two minutes does not make it cool any faster. So I thought I would distract myself from that rising feeling of panic by working a little more on my latest post.
Panna Cotta
I love Panna Cotta.
When we lived in Wimbledon I used to buy panna cotta topped with raspberries on a regular basis from Marks and Spencers. The dessert came in a pack of two little glass jars and was perfect for a mid week pudding.
In fact, when we lived in Wimbledon, most of our food came from Marks and Spencers. I would happily buy prepared meals to have in the fridge for nights when I did not want to cook. My own favourite was sausage and mash, ready to microwave when the kids were finally were in bed.  If I was heading out for an evening Alan invariably found liver and bacon (ugh) waiting for his supper.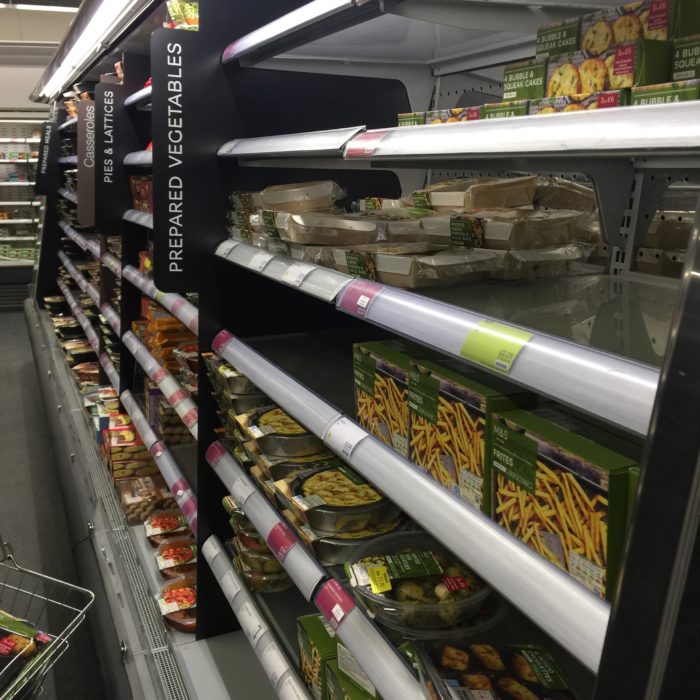 It was only when I moved to American that I had to start making things like custard and pastry from scratch. In London I would just  nip into 'M & S' and get them.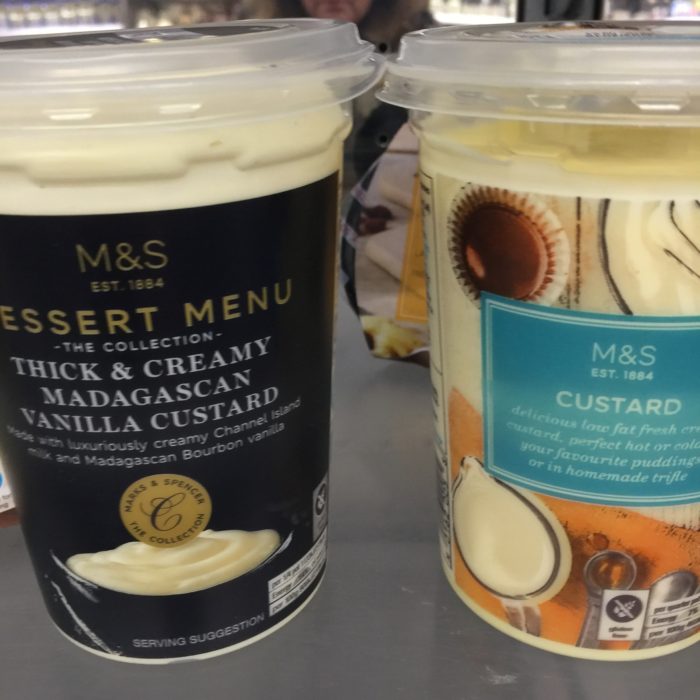 Gelatin
Despite loving Panna Cotta, making it has eluded me. Why? Because the recipe involves Gelatin.
Gelatin has been a mystery to me up until very recently. Over the years I had tried to use it in powder form.  I have always ended up with a lumpy mixture, that steadfastly refuses to set. A few weeks ago however, I was at an event at the rather excellent CPH Cooking School and we made White Chocolate Panna Cotta.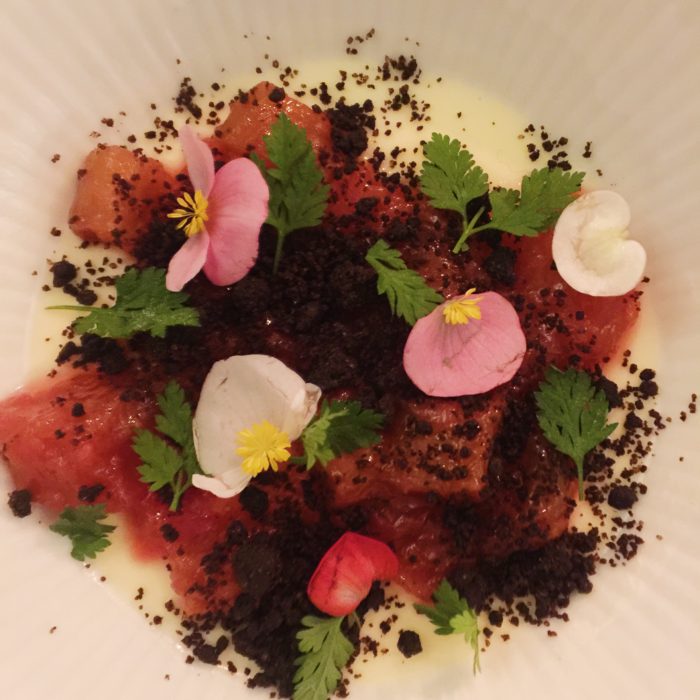 It seemed rather straightforward. I have since made it twice at home and each time it has worked, yeah!
The Scoop
Panna Cotta means 'cooked cream' in Italian,. You make Panna Cotta by mixing warmed cream with gelatin. You can add a variety of flavours such as vanilla or coffee, or as in this version, a little white chocolate. It is really simple, takes five minutes to make and is ready within a couple of hours.
Although, sadly, I have lost the recipe from CPH Cooking School, I have figured out the basic proportions. As rhubarb is in season, it seemed only right and proper to use it as the topping. Sorry raspberries, but your time will come. After years of living in the States, I love to add strawberries to rhubarb.  Their sweetness offsets the tartness of the rhubarb and means you use less sugar.
Edible flowers such as pansies add a little sophistication to the finished dish, as does a little green chervil. Next time I will try to remember to add them!
White Chocolate Panna Cotta with Rhubarb and Strawberries
May 14, 2018
: 4
: pretty easy!
A creamy white chocolate dessert topped with a mix of rhubarb and strawberries, the Italian version of Rhubarb and Custard!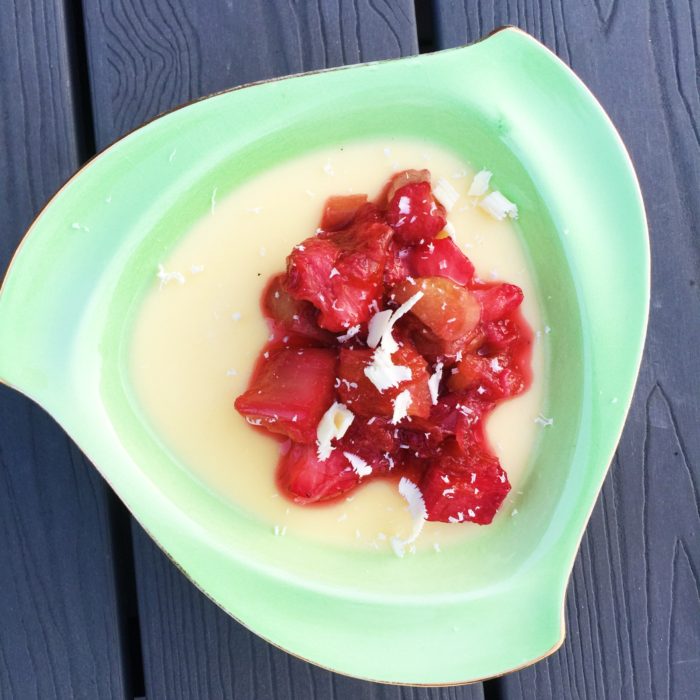 Ingredients
400ml heavy or double cream
2 sheets of gelatin
60g white chocolate, chopped
Four stalks of rhubarb, cut into small pieces
Handful of Strawberries
1-2Tbs of sugar
To finish (totally optional)
Edible Flowers
Chervil
Directions
Step 1

Place the cream in a saucepan over medium heat and heat gently until it comes to boiling point.

Step 2

Add chocolate, turn off heat and stand for a few minutes until chocolate dissolves. Stir to ensure the the cream and chocolate is fully mixed together.

Step 3

Meanwhile soak the gelatine in cold water for 5 minutes until soft. Drain and squeeze out excess water.

Step 4

Add to cream mixture and stir until well combined.

Step 5

Pour into individual glasses or bowls.

Step 6

Refrigerate for at least 4 hours.

Step 7

To make the topping

Step 8

Add rhubarb to a small pot and sprinkle with sugar.

Step 9

Cook over a medium heat until the sugar dissolves and the rhubarb softens.

Step 10

Add strawberries and cook for a further two minutes.

Step 11

To serve, top the Panda Cotta with the fruit and decorate with edible flowers or shaved white chocolate
And the cake?
I did not trust the mousse, so used it to make a white chocolate mousse buttercream.  It was a commission for a dear friend, so I do yet know if it was edible. That is my concern with big cakes, you never know if they have worked properly until you slice into them. It looked good.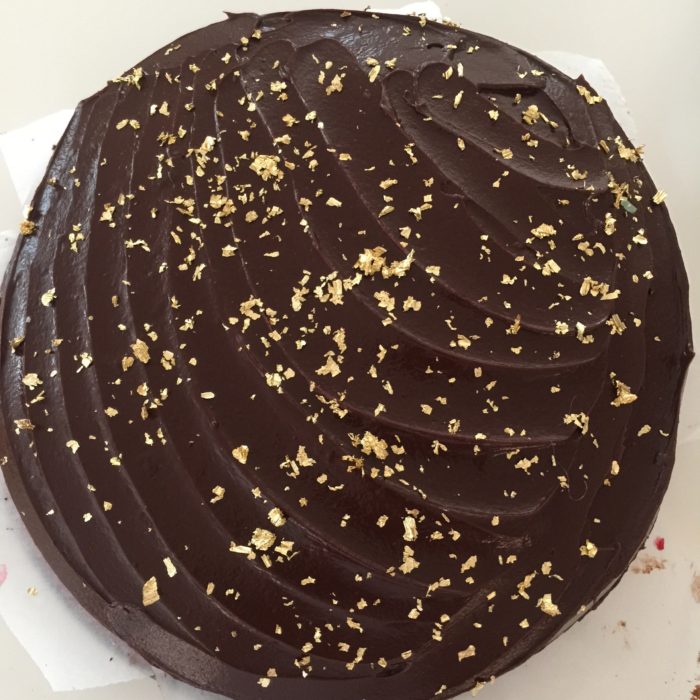 Fingers crossed!
Roobarb and Custard
Alan and I are of that age that if either of us mentions Rhubarb and Custard, we both start singing diddil-i-di, diddal-i-di, dut, dut dut duh!  Or this….