Royal Wedding Cake
Just in time I have thought to make Royal Wedding Lemon and Elderflower Cupcakes.
Living in Copenhagen, I have not been so caught up in the Royal Wedding. Obviously, I have read about the dress, the family, the comparisons to previous royal weddings and the cake. But not obsessively, not really.
I do know that Meghan has chosen to change it up. No traditional fruit cake for her. However, she has chosen a lovely lemon and elderflower cake, which feels quintessentially British. And totally in season, as elderflower trees are in full fabulous bloom right now.(This is when I wish I had thought to take a picture of at least one of the elderflower trees I cycled past yesterday. I was tired and I wanted to get home to start baking!)
Traditional Wedding Cake
My lovely friend Margaret made my three-tier wedding cake. It was gorgeous and each layer was a fruit cake. In keeping with tradition, I saved the smaller top layer to use as a Christening cake. Fruitcake lasts!
The other tradition in Scotland, is sending small slices of cake to friends and family who cannot attend the wedding. You can buy small boxes which are made specifically for sending wedding cake in the post. It was always such a treat to receive a little box with some cake inside. Try doing that with a slice of sponge cake!
Americans and Fruit Cake
It always saddens me that fruit cake gets such a bad rap in America, It is the butt of jokes, the main thread being that a fruit cake is an unwanted gift, which you regift to someone you do not like. A proper fruit cake is a fabulous, dense cake with a layer of marzipan and royal icing or fondant.
I did what I could when I lived in Darien, Connecticut. The recipe for a traditional wedding cake is the same as a traditional Christmas cake. Every year, I would make multiple Christmas cakes and force my American friends to taste a piece.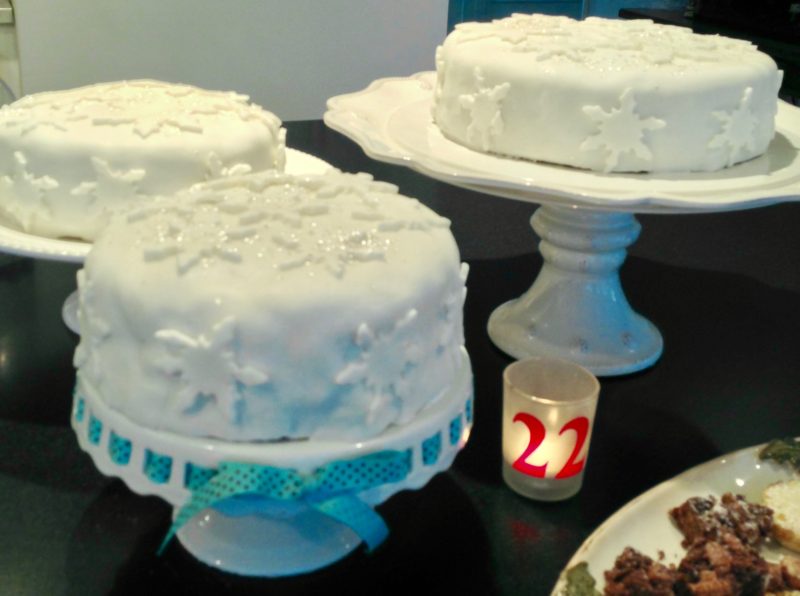 Of course, in reality, many Darien residents were already converts. We always served it at our Christmas Afternoon Tea at the Darien Community Association. It was greeted with great enthusiasm.
A little late!
I must admit I am feeling a little wistful. There is no doubt that, had I been in Darien, the fabulous girls and I would have been throwing a royal tea party.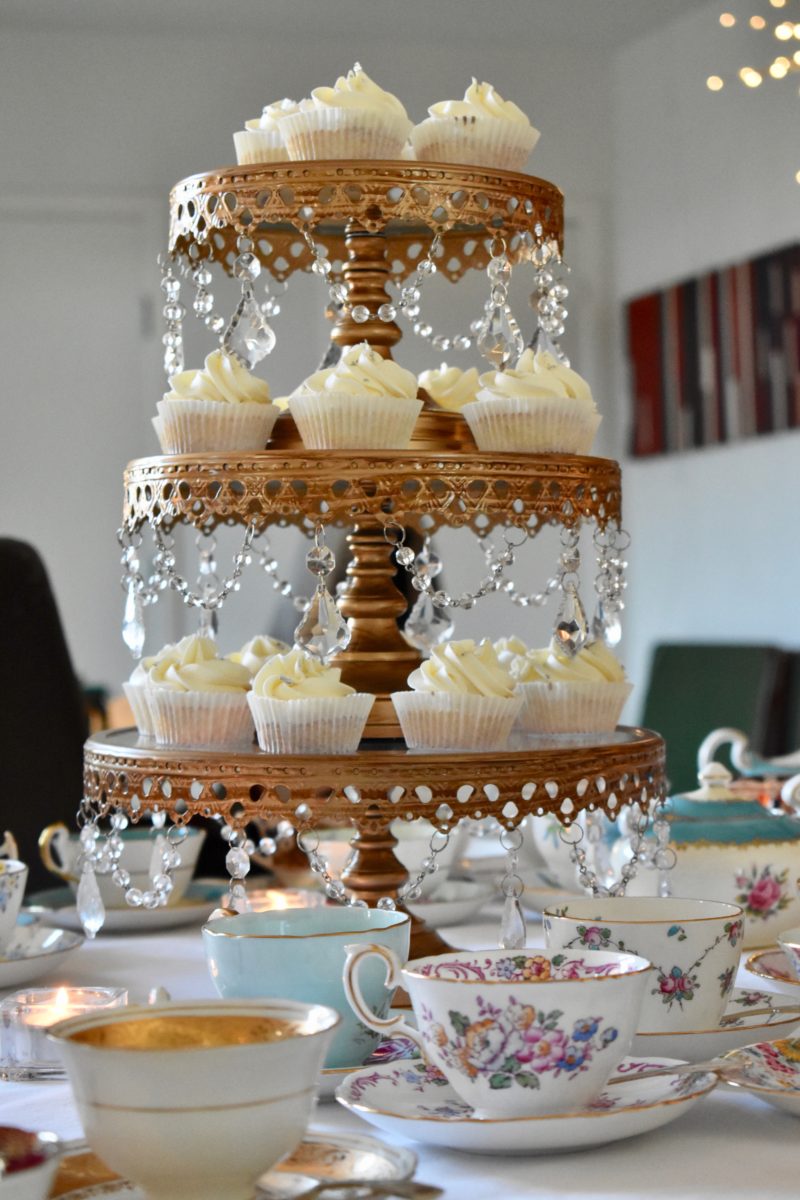 For the last royal wedding, I catered a Brit party. We had a wedding breakfast with Quiche, salads, scones and clotted cream and a two tier wedding cake. Obviously a fruit cake. Everyone wore hats and we drank to William and Kate's good health with a glass, or two, of champagne.
As I said, I have felt one step removed living in Copenhagen. Also this wedding is a Saturday, not a Friday like the last one. Lets face it, the men are not really in to dressing up!
However, yesterday I got my act together.
I finally realised that I could make lemon and elderflower cupcakes. I even had an excuse. My lovely neighbours are getting married on the same day as the royal couple. I am going to the church, and joining them for a drink down by the water on what promises to be another glorious day in Copenhagen. Suddenly, I had a need to make them Royal Wedding Cupcakes.
I am also going to watch the Royal wedding a friend's house, so will be bringing cupcakes there too.
Royal Wedding Lemon and Elderflower Cupcakes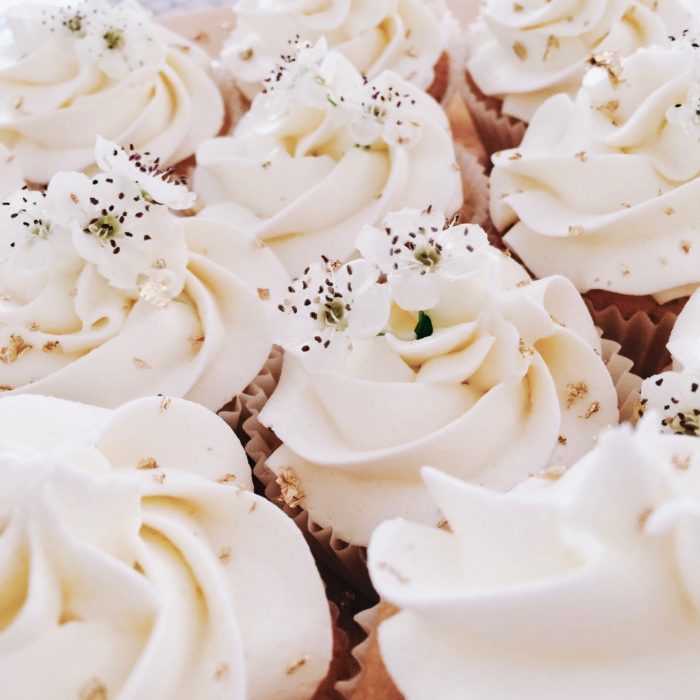 Ingredients
4oz/125g self-raising flour or plain flour with 1 teaspoon of baking powder
4oz/125g sugar
4oz/125g softened butter
2 eggs plus a little milk
For the syrup
2 Tablespoons Elderflower cordial
Juice of half a large lemon
Icing
3oz/75g/3/4 stick butter
10oz/280g/2-3 cups icing sugar (maybe more to adjust consistency)
little milk or cream
juice and zest of one lemon (okay some home-made lemon curd would be excellent, or lob a dash of elderflower cordial in too)
To decorate use gold leaf or silver balls and foraged elderflowers!
Method
Preheat oven to 200c/400f
Line cupcake tray with baking cases. Makes a dozen or so depending on the size you use. With slightly smaller British cupcake papers I find I can stretch the mixture to fourteen.
Tip all the ingredients for the cupcakes into a mixer and beat until just fully combined. Mixture should have a dropping consistency so add a little milk if need be, more so if you are using the metric measures.
Using two teaspoons, drop a teaspoon of the batter into each cupcake case.
Bake in oven until a light golden brown and springy to touch.
Combine the lemon juice and elderflower cordial. Poke holes in the cupcakes with a cocktail stick. Using a pastry brush, spread the syrup over the warm cupcakes.
Cool on a wire tray.
To make the icing or frosting beat icing sugar, butter and lemon juice and zest together for five minutes until fluffy. Adjust quantities of icing sugar and cream until you have a soft consistency.
Using a piping bag and nozzle, swirl icing onto cooled cupcakes.
Decorate with royal toppings such as elderflowers, gold leaf or silver balls.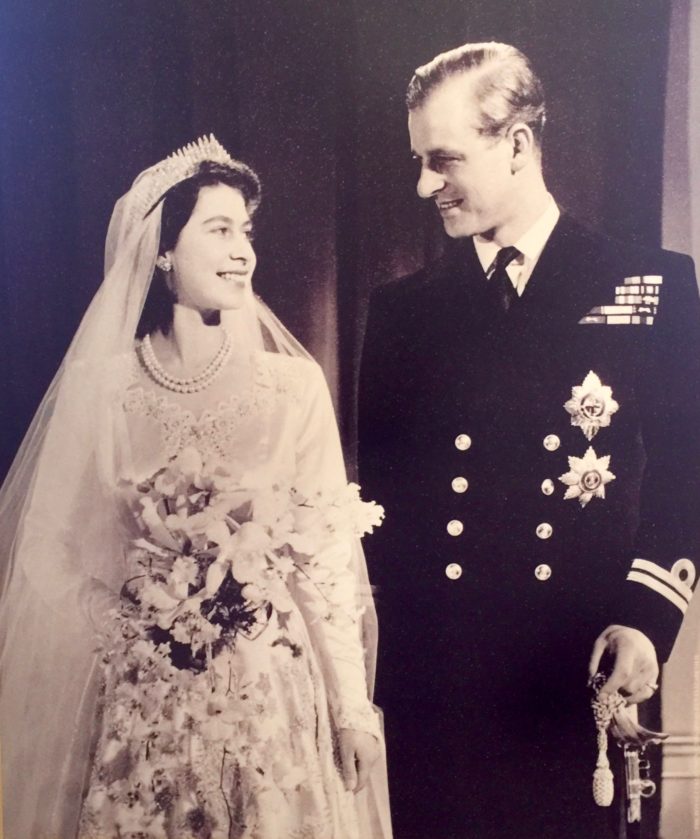 Congratulation to the New Royal Couple!