Top Christmas things to do in Copenhagen
Just getting a little nostalgic about my time in Copenhagen, so thought I would repost this so we can all see what we are missing!
It's a busy time of year. I have just spent the evening baking another five dozen mince pies and making some Christmas cookies, but before I turn the lights out, I just have to share my favourite things to do in Copenhagen in the lead up to Christmas.
Visit the Christmas Markets
I love walking into town to visit the Christmas Markets. I doubt I will ever live somewhere again where my most direct route to the shops and the centre of town, a fifteen minute walk, takes me through a castle.
The royal family no longer lives in Christianborg Castle, but Queen Margrethe II still uses part of the castle for royal receptions.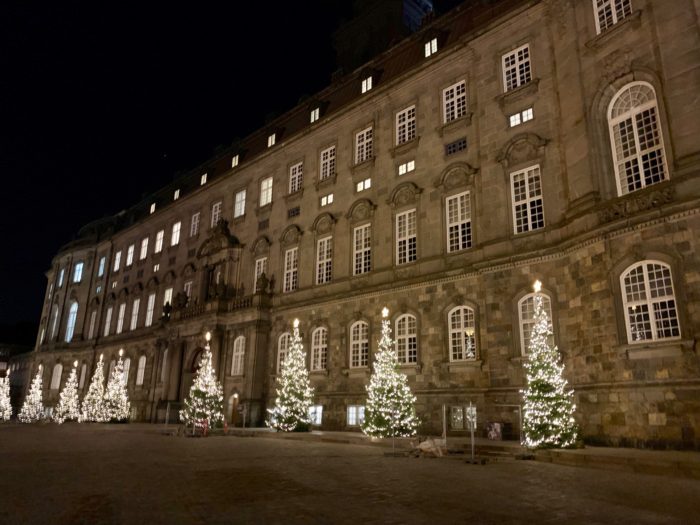 The other part is home to Danish parliament and the prime ministers office.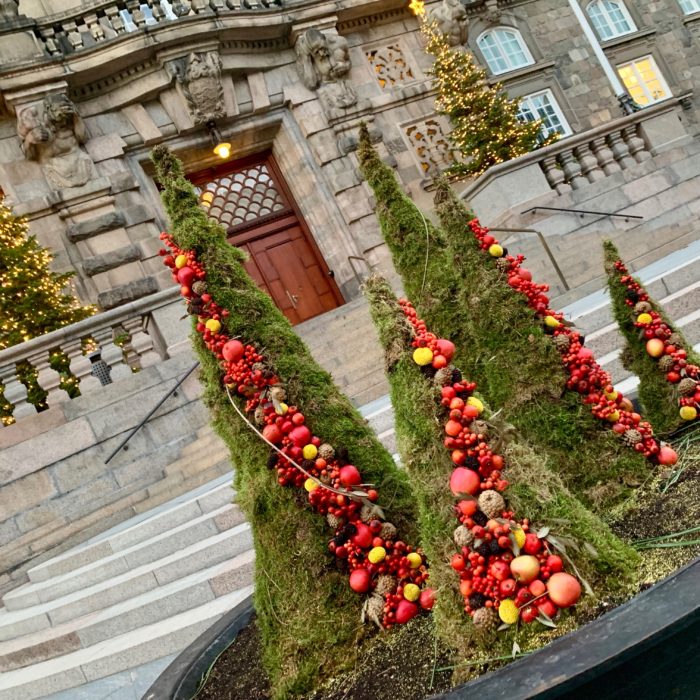 The nearest Christmas Market for me is just on the other side of Christianborg.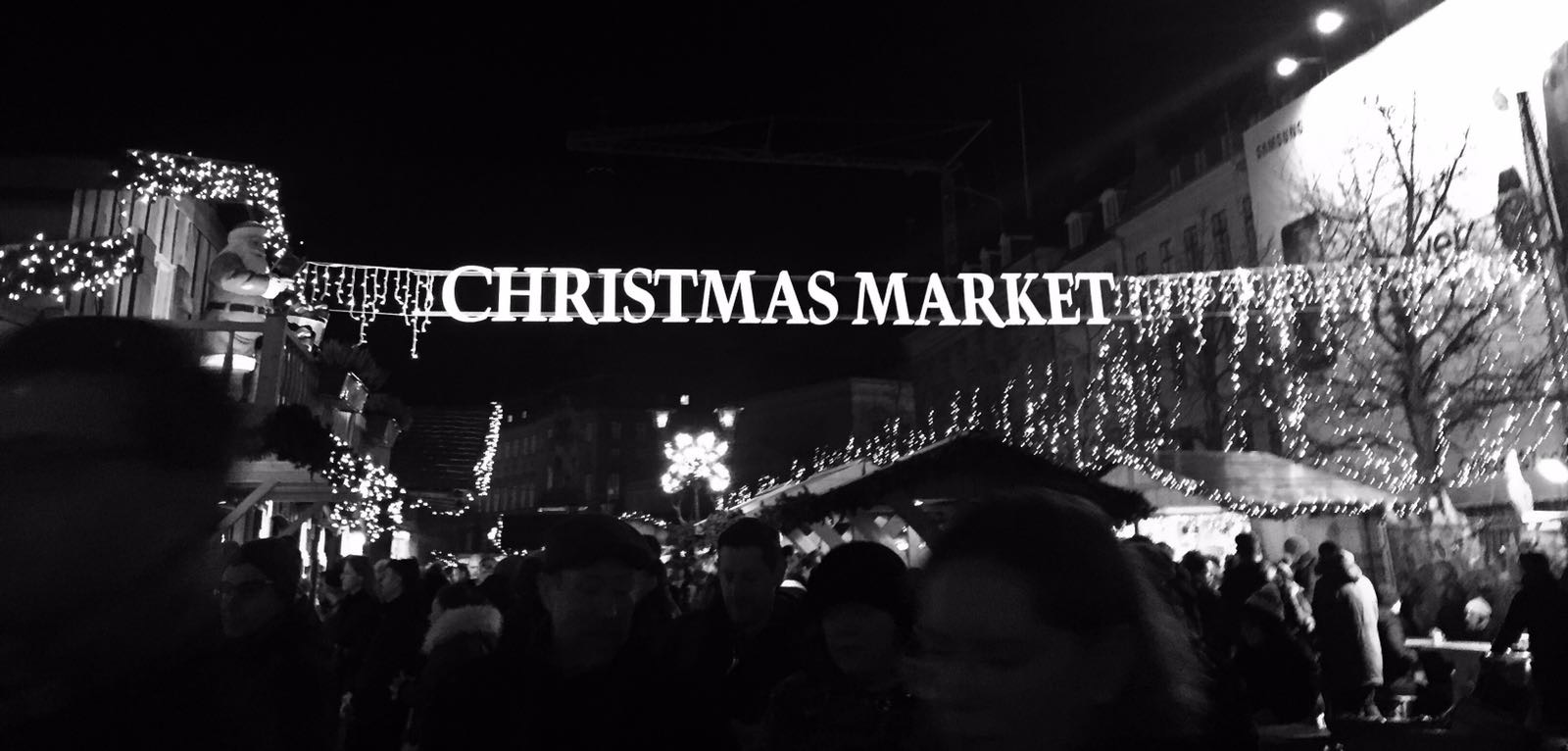 I love the German sausage they serve at the markets.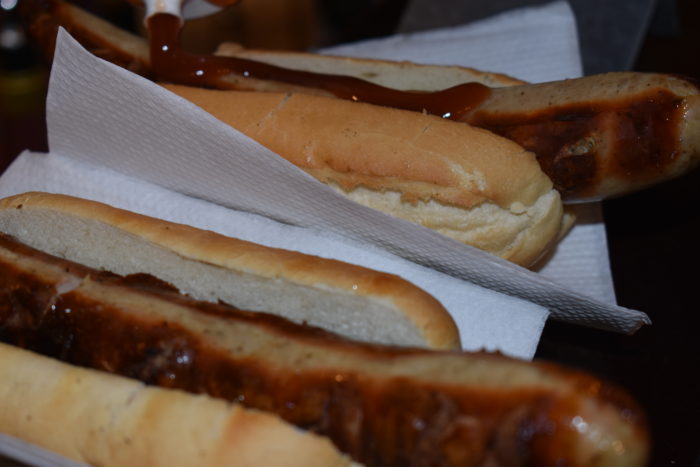 And of course, you need a little gløgg to wash it down.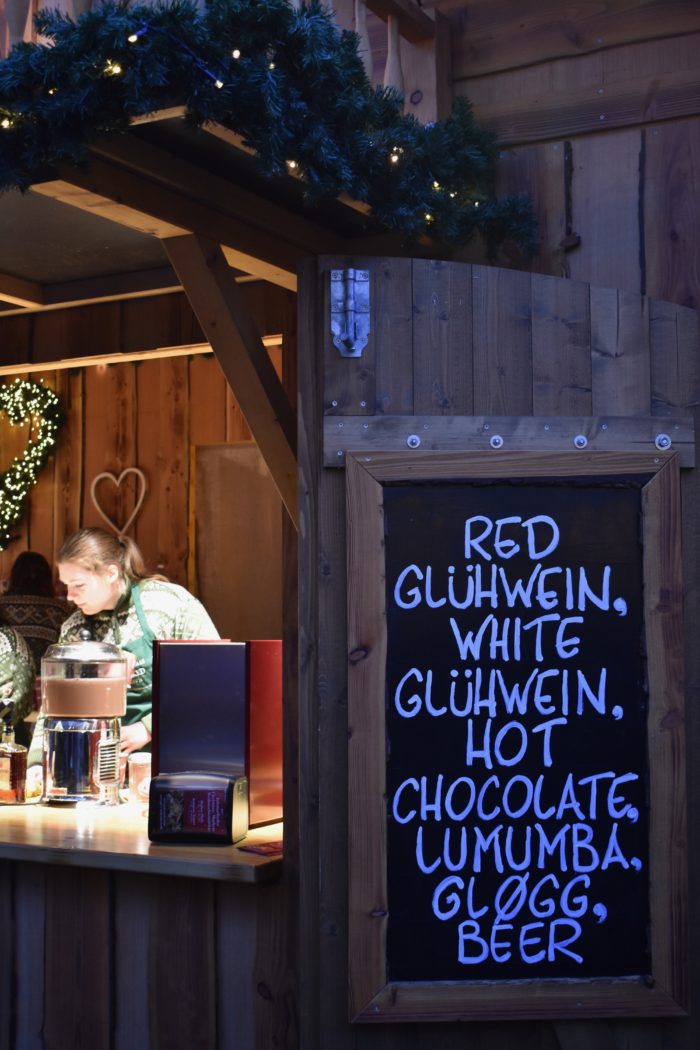 Gløgg
Gløgg is similar to mulled wine or glühwein except it is a little sweeter, slightly more alcoholic and has almonds and raisons added to it. This is my version which I have adapted from Delia's standard mulled wine recipe from her fabulous Christmas book. True Gløgg would not be diluted, and you would add a slug or port AND rum AND a fruit liquor! Except if your were in Finland, in which case you would add vodka.
For around 12 people
2 bottles of robust but not terribly expensive red wine, then using the bottles the same amount of water
very large slug of port, rum or a fruit liquor ( couple of glasses)
1 orange, stuck with cloves
2 oranges sliced
cinnamon stick
6 tablespoons of brown sugar or honey (or white sugar)
To add to the glass before pouring in the gløgg some raisins and slivered almonds
Method
Add all the ingredients with the exception of the raisins and almonds to a large pan. Simmer over a low heat until the sugar has dissolved. Simmer for a further 20 minutes, making sure the mixture does not boil or the alcohol will evaporate. Taste and adjust for sweetness and alcohol content. Serve with a little raisins and almonds in the bottom of the glass. Skål!
Nyhavn
The other main Christmas Market is at Nyhavn. Beautiful during the day, it is totally magical as darkness falls.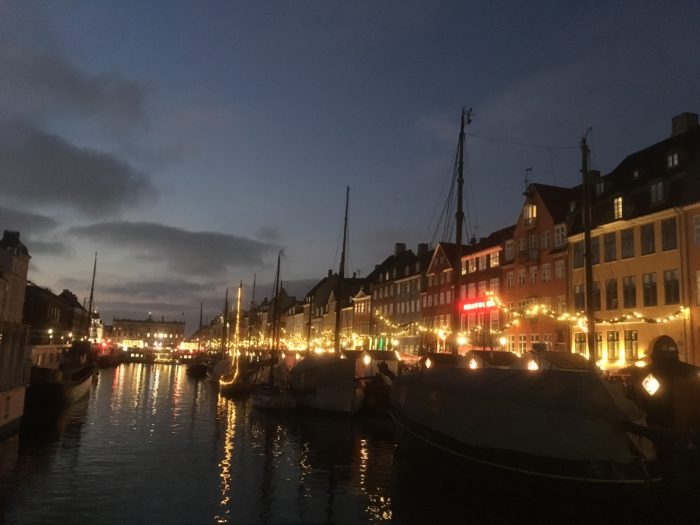 When you are there, make sure to take a picture in one of the sleighs they very kindly leave as props!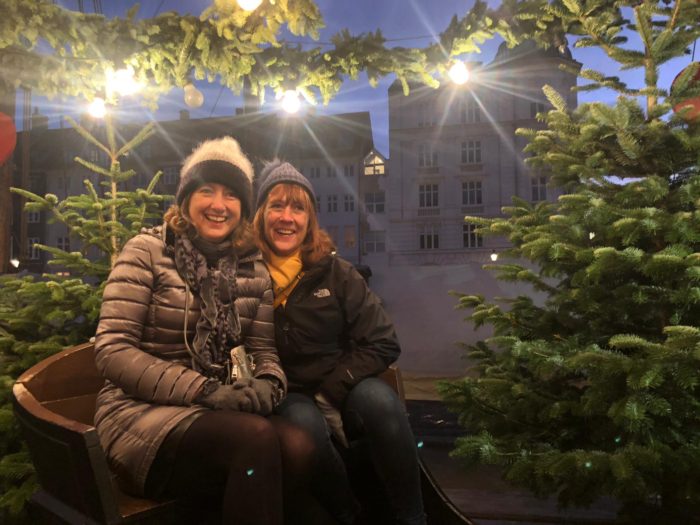 In addition to food and drink, both markets sell lots of fluffy, must have items!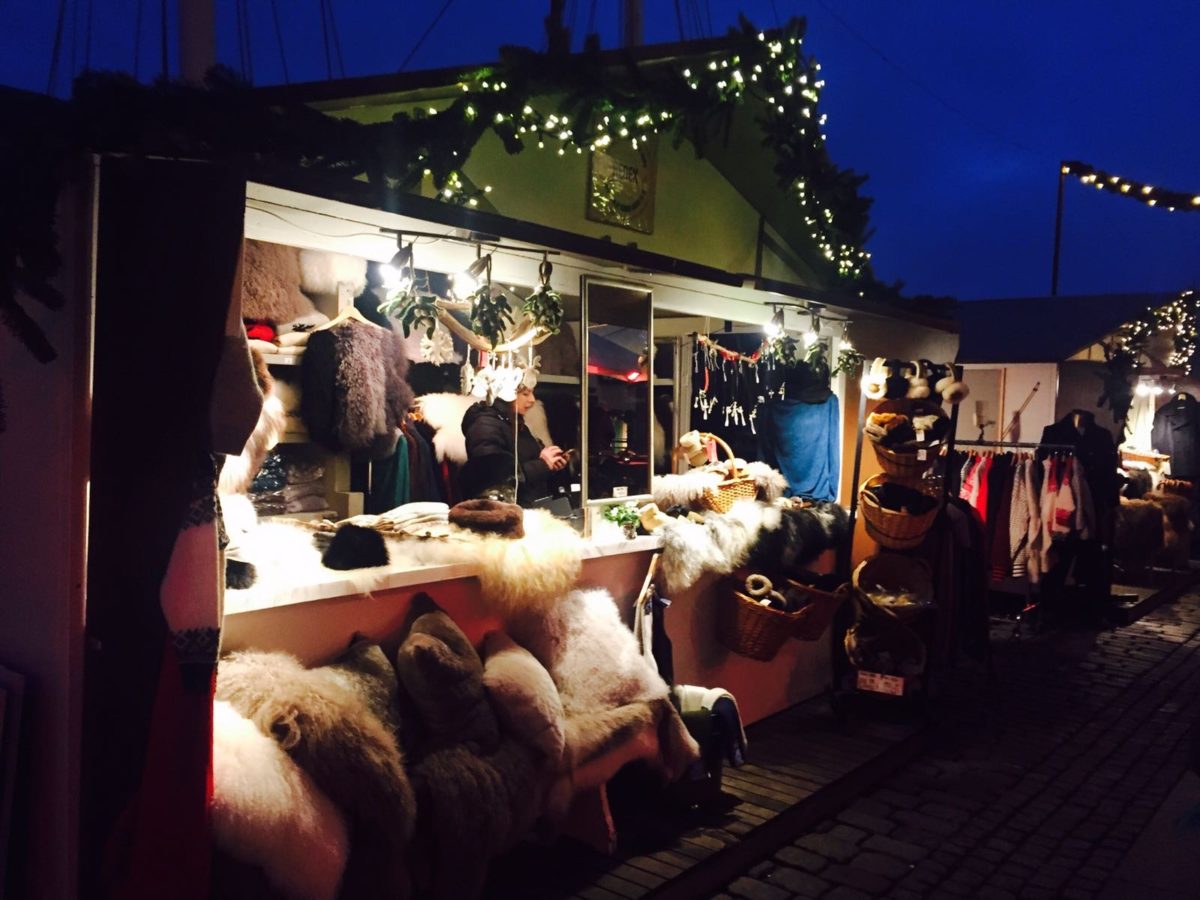 Visit Royal Copenhagen's Christmas Tables
Every year, the top floor at the Royal Copenhagen's Flagship store in Amagertorv, has a display of tables decorated for Christmas. The theme this year is flowers. Six artists have been given the chance to show off their skills and create a table expressing their views about Christmas. The results are spectacular!
There are giant paper flowers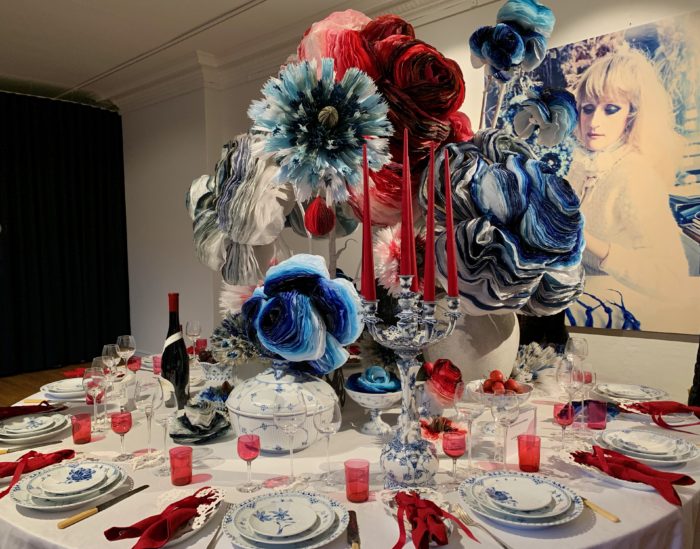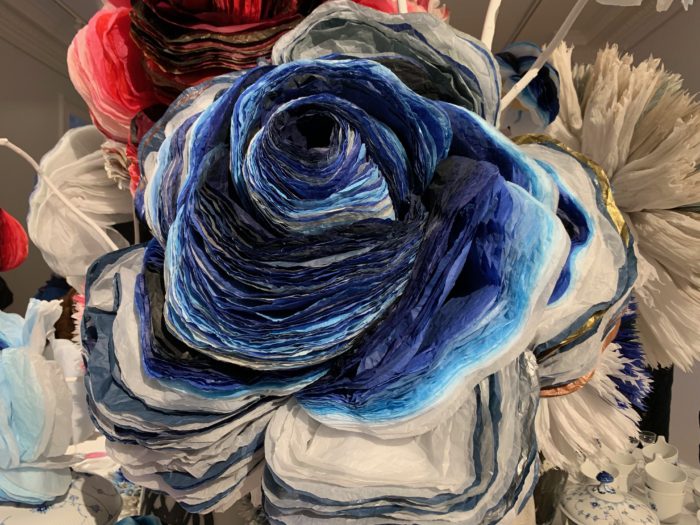 Jeweled Insects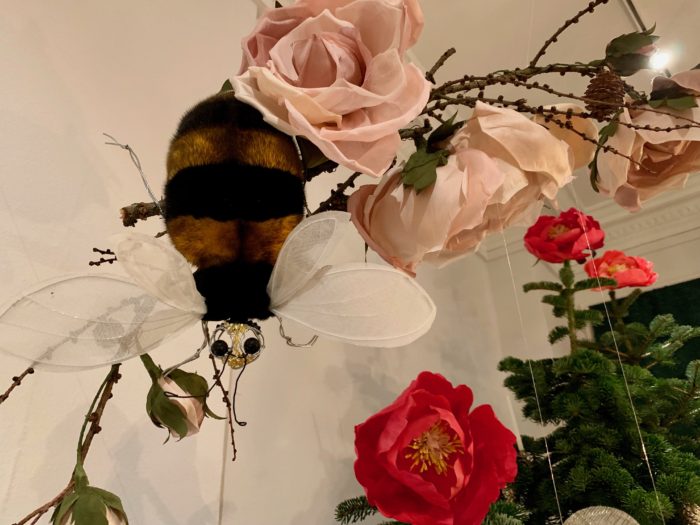 Rotating plants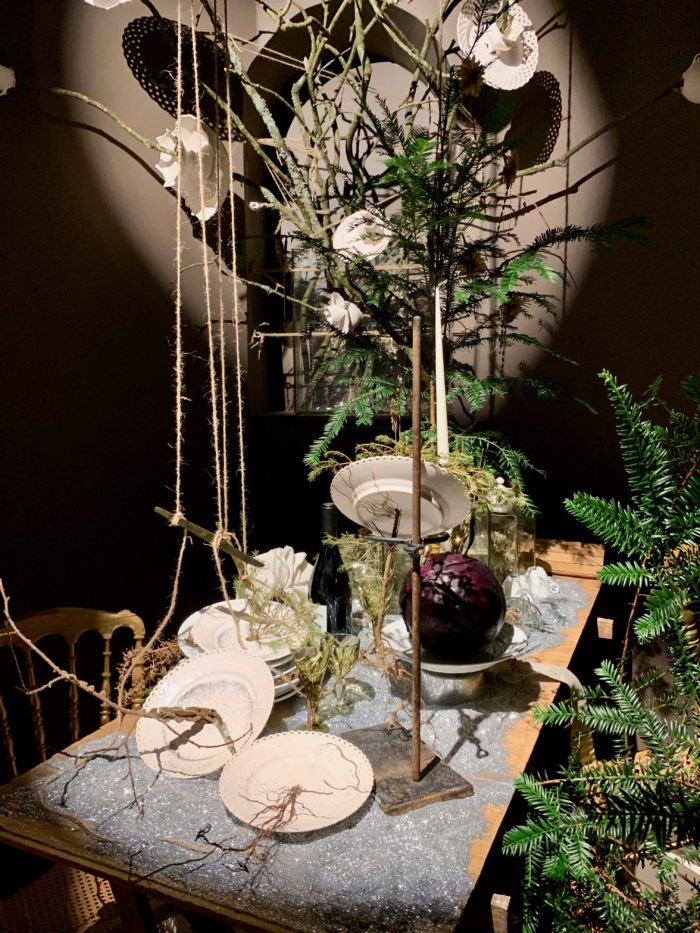 Gorgeous metalwork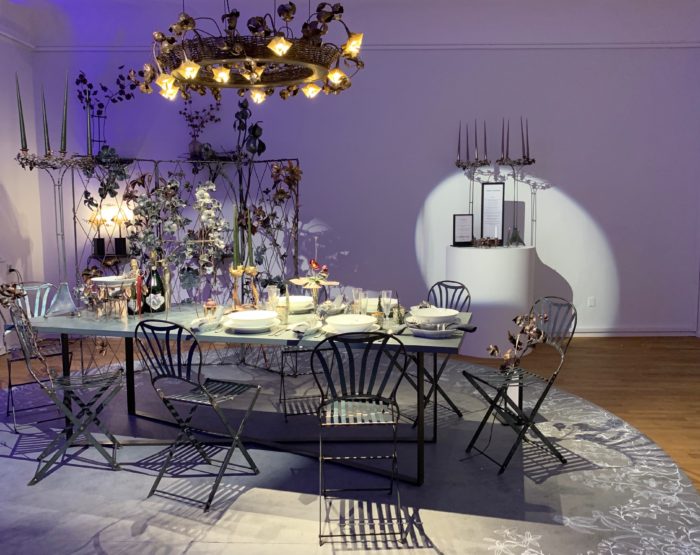 and whimsical flowers cut out of card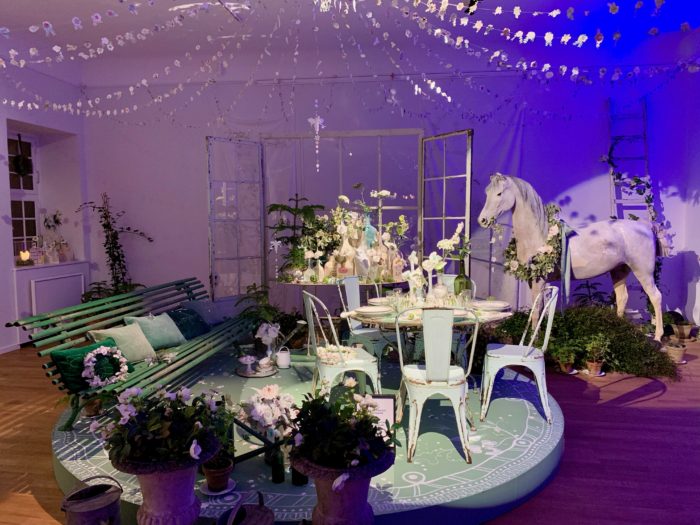 Drink Gløgg at Torvehallene
You can buy Gløgg everywhere in Copenhagen over the Christmas period, but the place to drink the best Gløgg is Torvehallerne. Why? Because the winner of the best Gløgg in 2017 was Ma Poule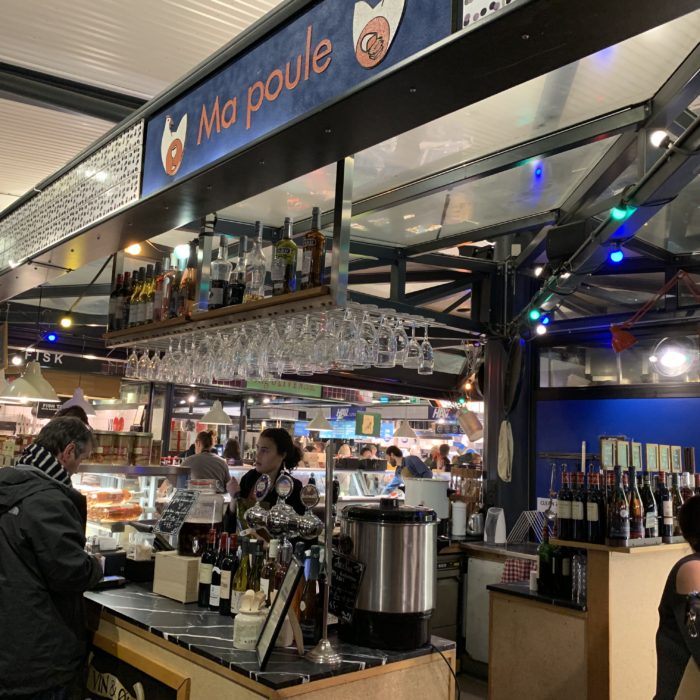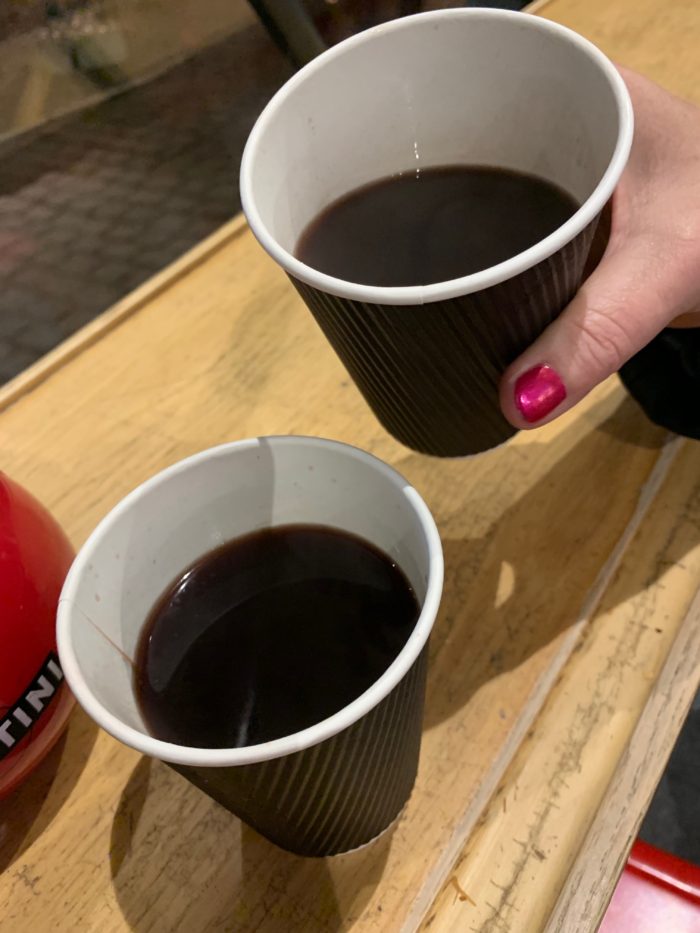 And this year's winner was Noorbo Handelen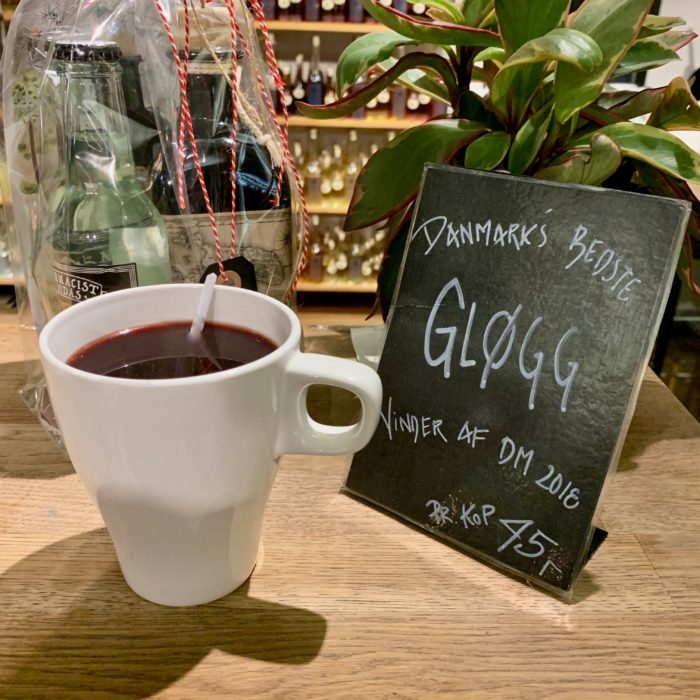 They start their Gløgg by mixing rum and port and other secret ingredients with spices and storing them in a rum cask. After two years, the mixture is added to red wine producing a delicious rich sweet winter drink. Very hygge!
I have to thank my lovely friend Erin for introducing me to both these excellent establishments, and tasting both gløggs with me. It's a tough job being a blogger! Erin's blog also has a great write up about the best pop up Christmas Markets in Copenhagen.
Check out the Giant Advent Calendar at Hotel D'Angleterre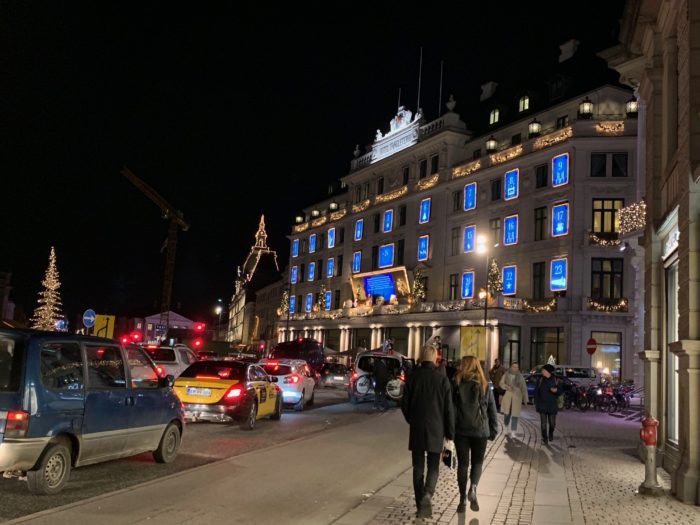 Every year the Christmas Light Ceremony takes place at the luxury Hotel D'Angleterre on the last Sunday in November. For the last two years the theme has been a giant advent calendar. Last years theme was stories by Hans Christian Anderson, Denmarks famous and beloved storyteller. I still have to go this year, so if anyone knows what this year's theme is give me a shout.
Afterwards enjoy a Gløgg in the glamorous lounge bar, or play outside with the oversized nutcrackers.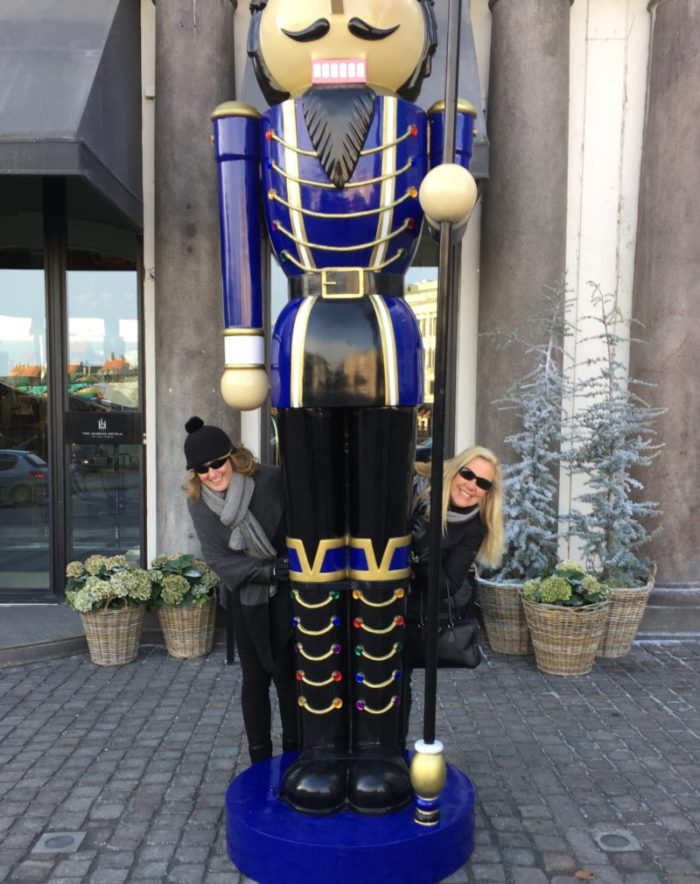 Tivoli and the Nimb Hotel
Tivoli is transformed into a winter wonderland for Christmas. If you can still get tickets, can I highly recommend the Crazy Christmas Caberet. This year's 'Foggs Off', a British pantomime style romp complete with cross-dressing and audience participation loosely based on Jules Vernes 'Around the world in 80 days, is brilliant. Trump, Putin and Teresa May all make an appearance and the notion of political correctness is challenged in this uniquely Danish production.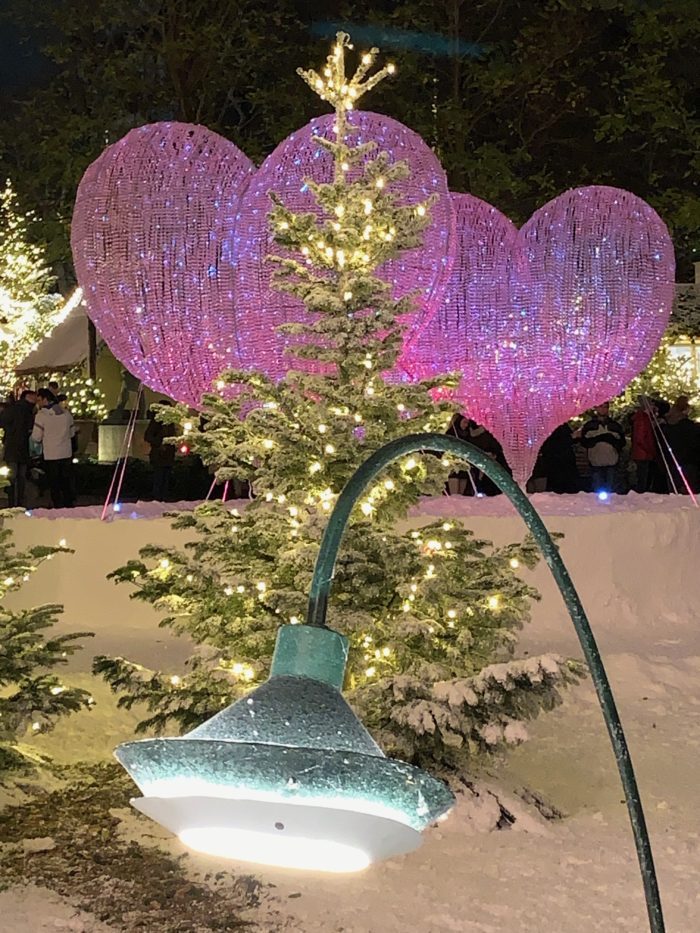 My favourite place, however, is the Nimb hotel.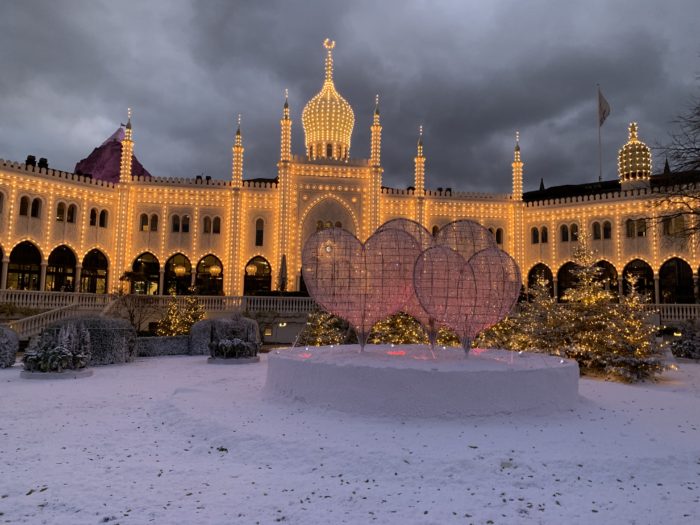 There are two bars, upstairs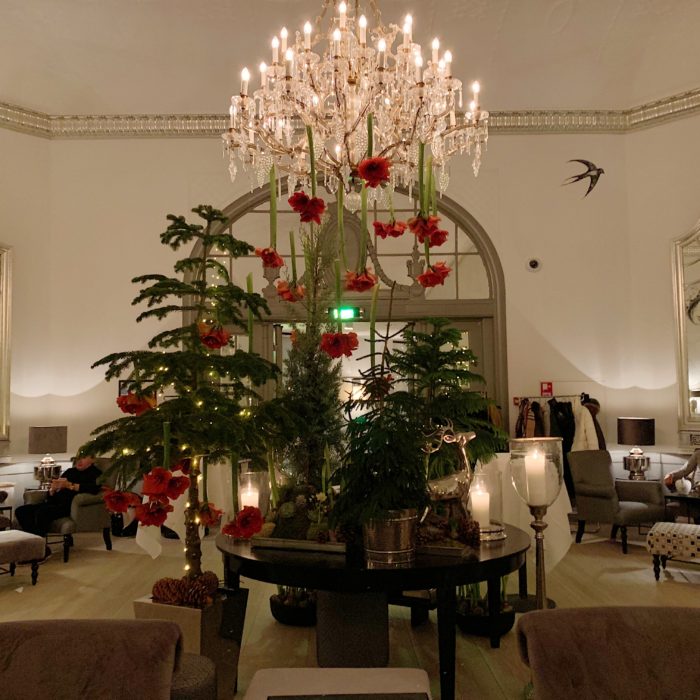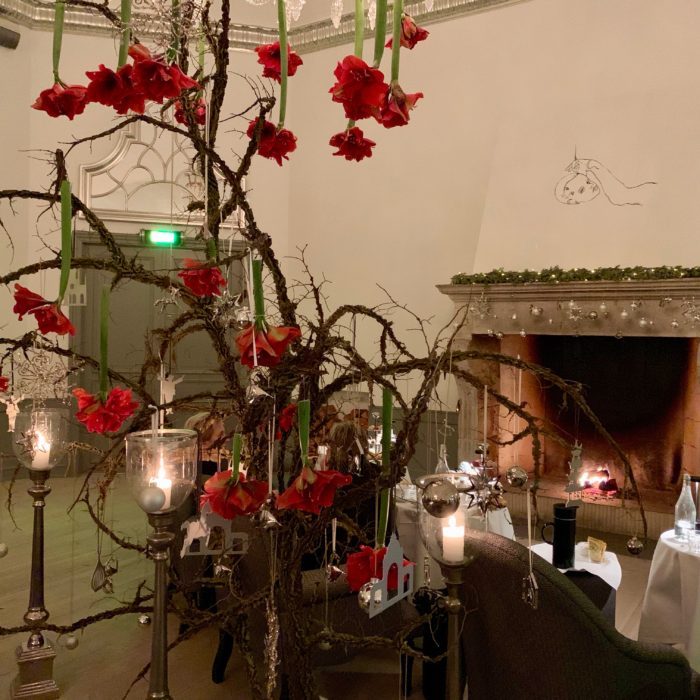 and one downstairs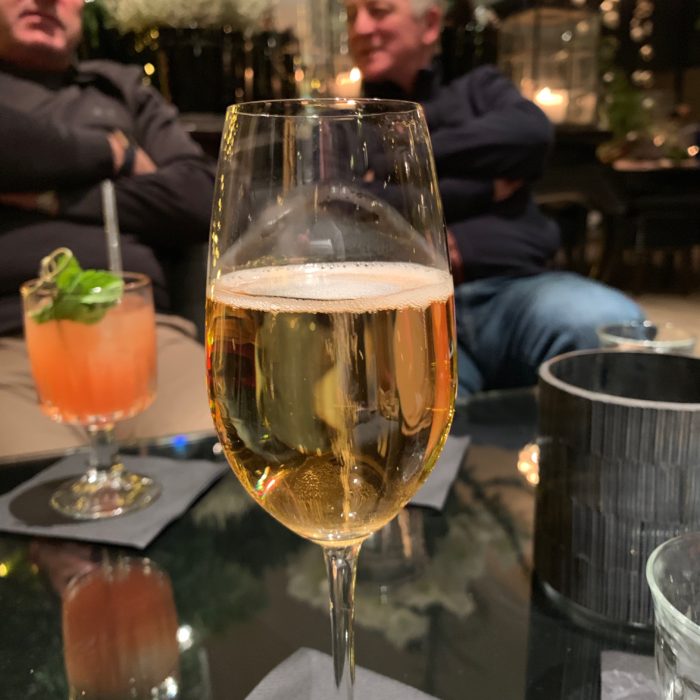 and they are both magical places to spend a few hours out of the cold.
Buy the best Panettone in town at Hart Bageri
From 7am December 6th, Hart Bageri, the new Noma backed bakery started by ex-head baker at Tartine in San Francisco, Richard Hart, will be selling its own little Christmas miracle. Defying the laws of culinary science, Richard has made a sourdough based panettone full of fruit and buttery goodness.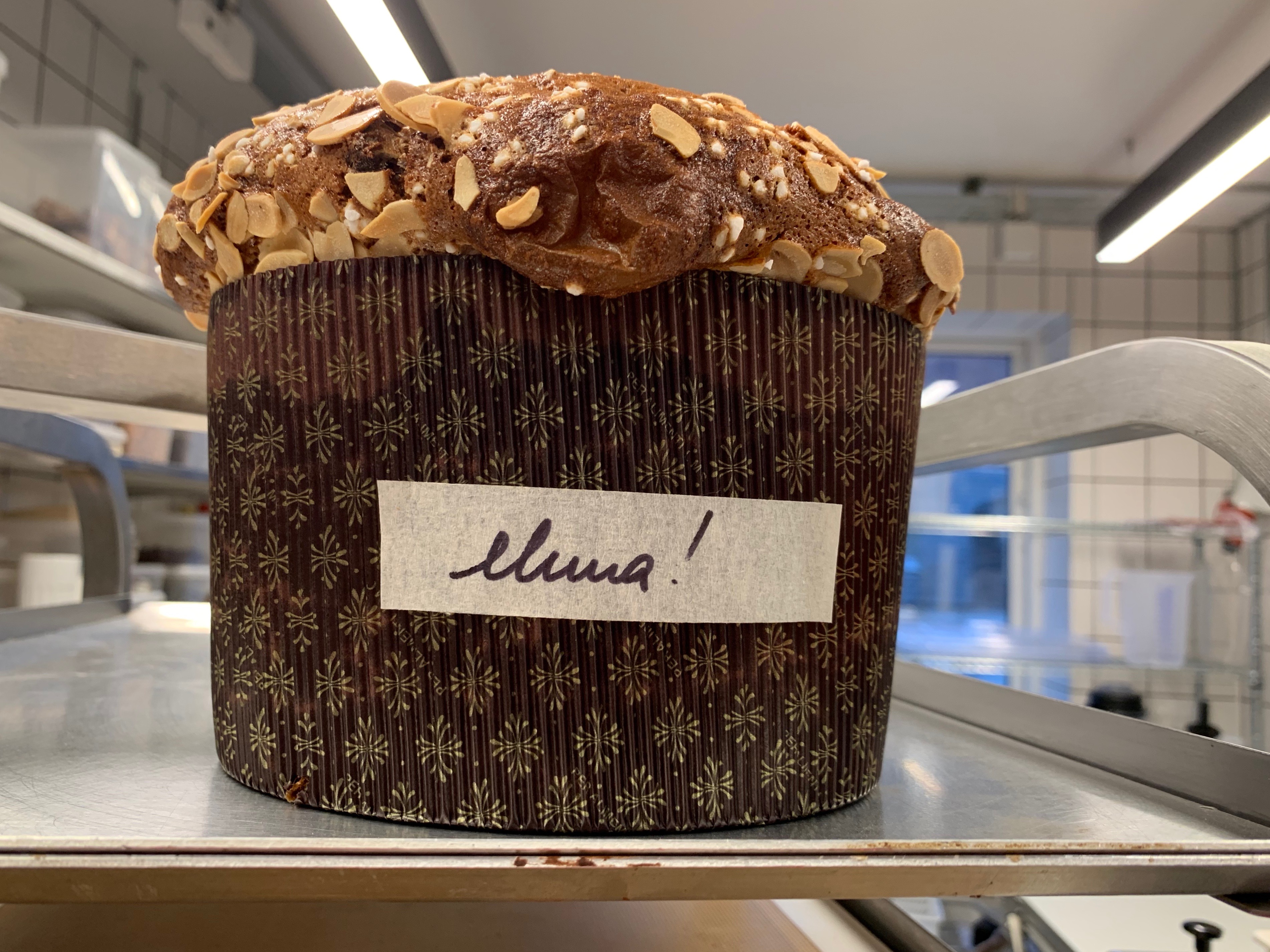 In addition, every day in advent, Richard is creating a special treat available for one day only! For more details follow the bakery on instagram @richardhartbaker
Santa's Washing Line
And finally, after you have seen the Christmas tables at Royal Copenhagen, nip next door to the courtyard next to the Royal Smushi Cafe and see where Santa has hung his clothes up to dry!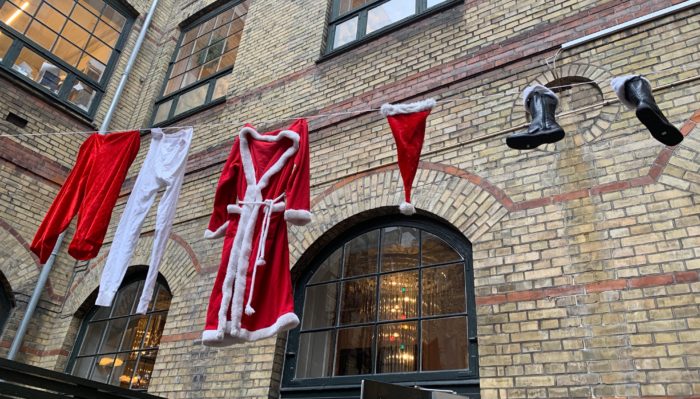 If you want to read more about Danish Christmas Traditions then last year I wrote
Danish Christmas Traditions and Gløgg