Food recommendations
The food scene in Copenhagen is amazing. And it just keeps getting better. 
In the last few months, two new outdoor food markets have opened, at least three new waterside dining options have appeared and, finally, vegetarian and vegans are getting some love. And those are just the places which have appeared on my regular cycling and running routes.
I am going to give my suggestions for great food experiences. Places I have visited and enjoyed. This is by no means a comprehensive list, more of a taster. There are hundreds of places and I am still working my way through all the fabulous options in my 'home for now' city of Copenhagen.
I will be updating this piece as I find new favorites. Warning! This post may become very long.
NOMA
Of course it all started in 2003 when Noma rocked the world with its new Nordic Cuisine. Two young chefs René Redzepi and Claus Meyer decided that they would no longer apologise for Danish food. Their manifesto was to use ingredients that could be sourced locally. No more lemons or olive oil. They also started experimenting with pickling and fermenting, and foraging in the surrounding woods and sea. They changed the way food was presented and customers were served moss and lichens and perhaps most famously live ants (they taste a lot like lemons apparently). Suddenly, a small restaurant, in the middle of Copenhagen, was voted the best restaurant in the world, four times in total.
Copenhagen changed from a city serving only Mormor or grandmother food into a gourmet destination. After working for a time at Noma, departing chefs started opening their own restaurants. Many stayed with the Nordic theme, but others started creating their version of Asian, Mexican or other ethnic foods. At one time almost every restaurant we visited seemed to boast a Noma Alumni.
Noma have recently reopened in a location slightly further out of the centre, where they can grow some of their own food. Urban gardens are the new trend.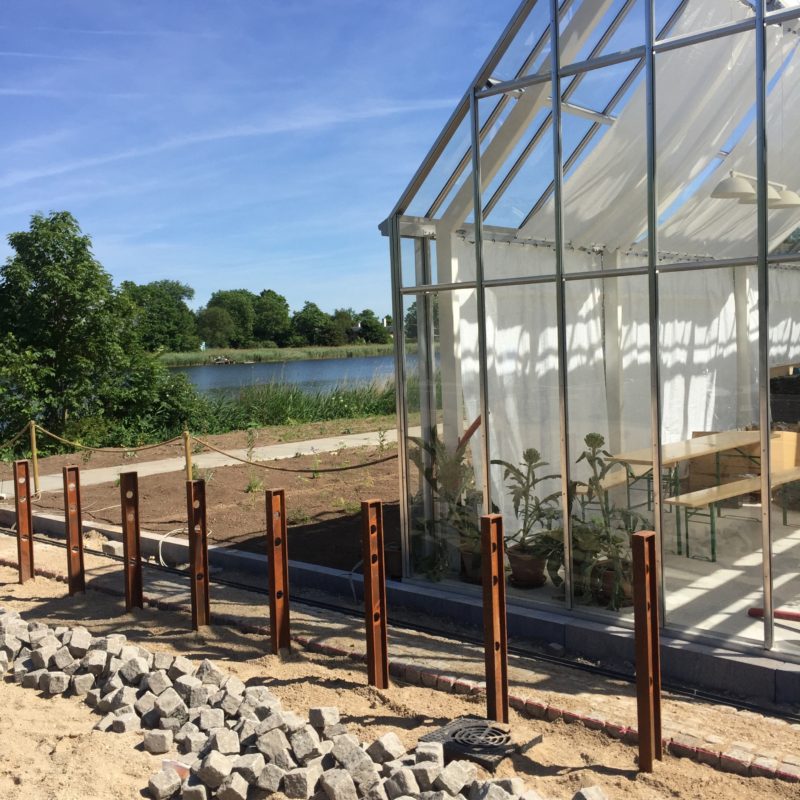 They are now offering three separate seasonal menus. They started with seafood, are currently celebrating vegetables and in September the menu will change to mainly meat. Bookings for Noma are released months prior to the start of each season, and generally are sold out within minutes. If you want to find out when the next season's booking starts, follow them on social media. Their instagram account is @nomacph. My clever husband managed to snag a table for four on Halloween. I am beyond excited!
For all my East Coast friends, Claus Meyers has come to NYC. He has a bakery at Grand Central Station and a fine dining restaurant, Agern. Found a great article which gives an updates on all his State-side plans.
Copenhagen Today
You can still find traditional Danish food such as pork, cabbage and potatoes, but there is also an amazing choice of bakeries, cafes, restaurants and, more recently, food trucks. 
If you are on a budget, try some of the super trendy and affordable street food. With a little more to spend, enjoy fabulous restaurants. Copenhagen has seventeen Michelin stars, shared between fifteen restaurants. There are also many Bib gourmand restaurants that are just under a Michelin Star. They are great quality and slightly less expensive. Many of the top restaurants have sister restaurants at different price points offering a similar experience.
Let's start with Breakfast
So what is the first thing that comes to mind when you think of breakfast in Denmark, Danish pastries, right? However, if you ask for a Danish pastry in Copenhagen,  no-one will know what you are talking about!
In Denmark, the flaky pastries filled with custard or chocolate are called wienerbrød, or Viennese bread. The pastries, known the world over as Danish, were in fact brought to Denmark by Austrian bakers. 
In 1860, Danish bakers went on strike and bakers from Vienna came to bake bread and other goodies. They introduced (technical term, thanks The Great British Bake-off)  lamination, or layers of flaky pastry.  The Danes loved the new technique and continued to make the pastries after the Austrians went home.
They added the custards and icings and gave each variety its own name depending on the shape, ie all spiral pastries are called 'snails'. There are many small bakeries and chains, such as Lagkagehuset, where you find excellent Danish. However, my favourite bakery is Andersen, which bizarrely is a Japanese bakery.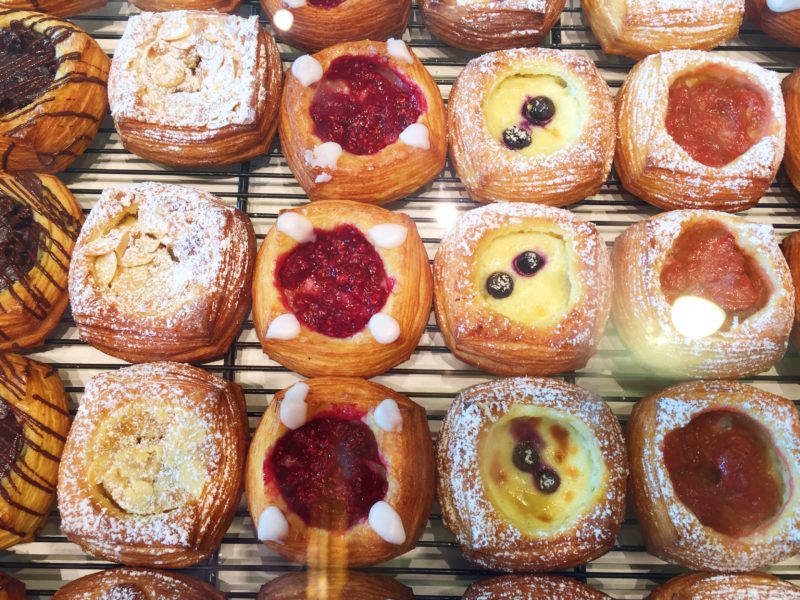 Andersen is named after Denmarks most famous citizen, the storyteller, Hans Christian Andersen. One of its founders came to Copenhagen from Japan to learn how to make wienerbrød, and started baking them on his return to Japan. 
There is only one Andersen Bakery in Copenhagen, over on Islands Brugge. I like it because they make little Danish pastries, with fillings such as rhubarb, chocolate or cheesecake. Small enough that I can I maybe have more than one?
Brunch
For brunch, visit Mad og Kaffe with its instagram worthy food. They have two locations, one in Amager and one in Vesterbro,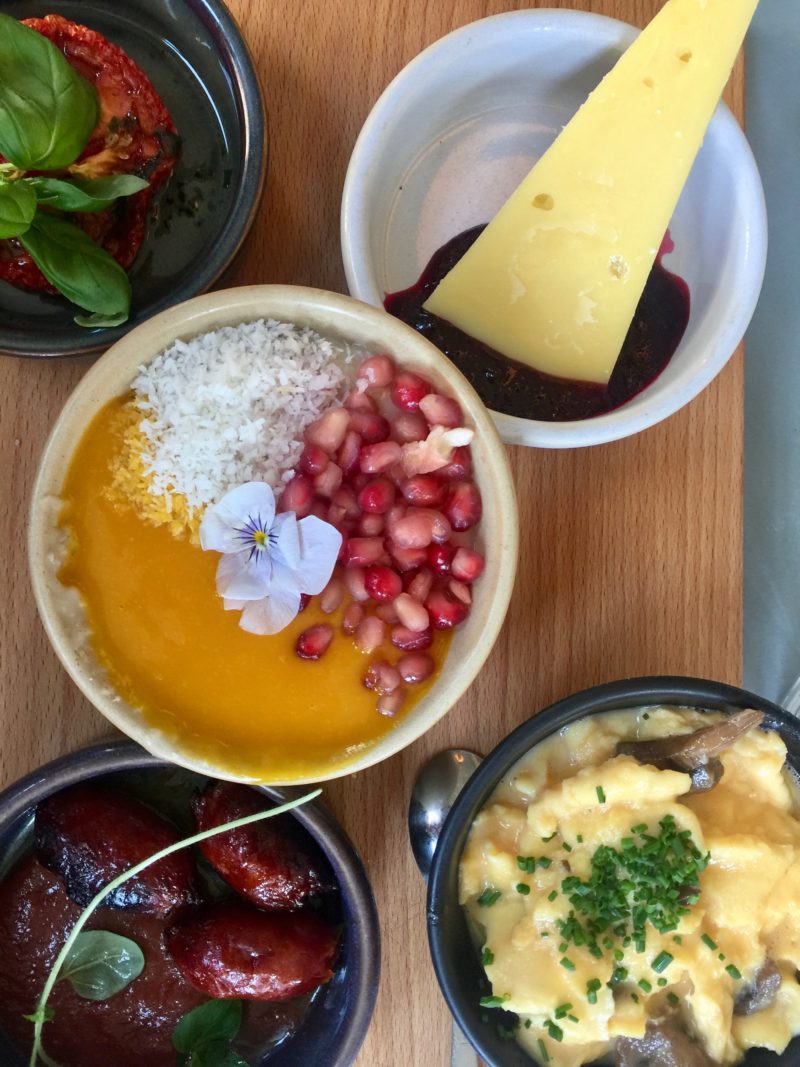 but be sure to get there by midday before they switch to the lunch menu. Looking for a later brunch, then try Wulf and Konstali.Out near the beach at Amager, they have a great space for outdoor seating.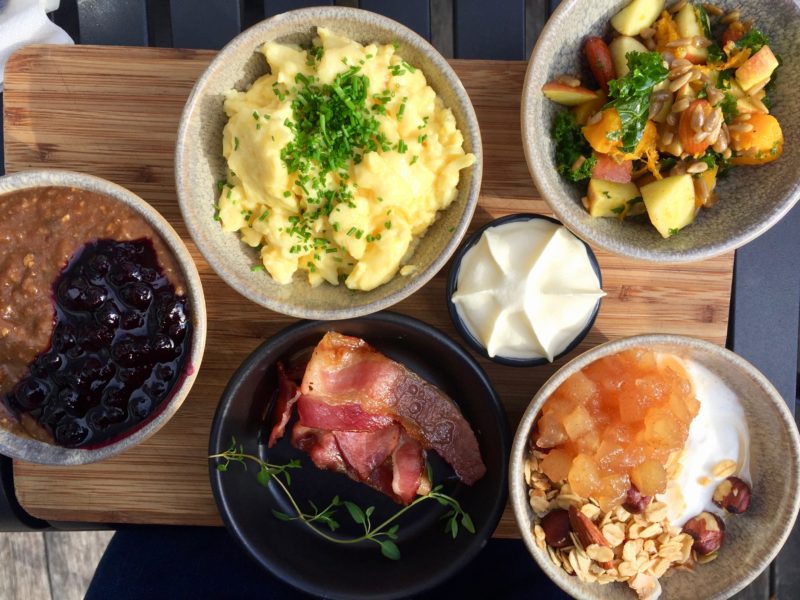 Both offer the same fabulous concept. Choose five or seven small dishes from a menu that includes, breads, pastries, sausages, eggs, porridges and fruit served with homemade jams. They are also both very popular. You cannot book ahead, so be prepared to wait quite a long time at the weekend for a table.
For a more traditional type of brunch, try The Union Kitchen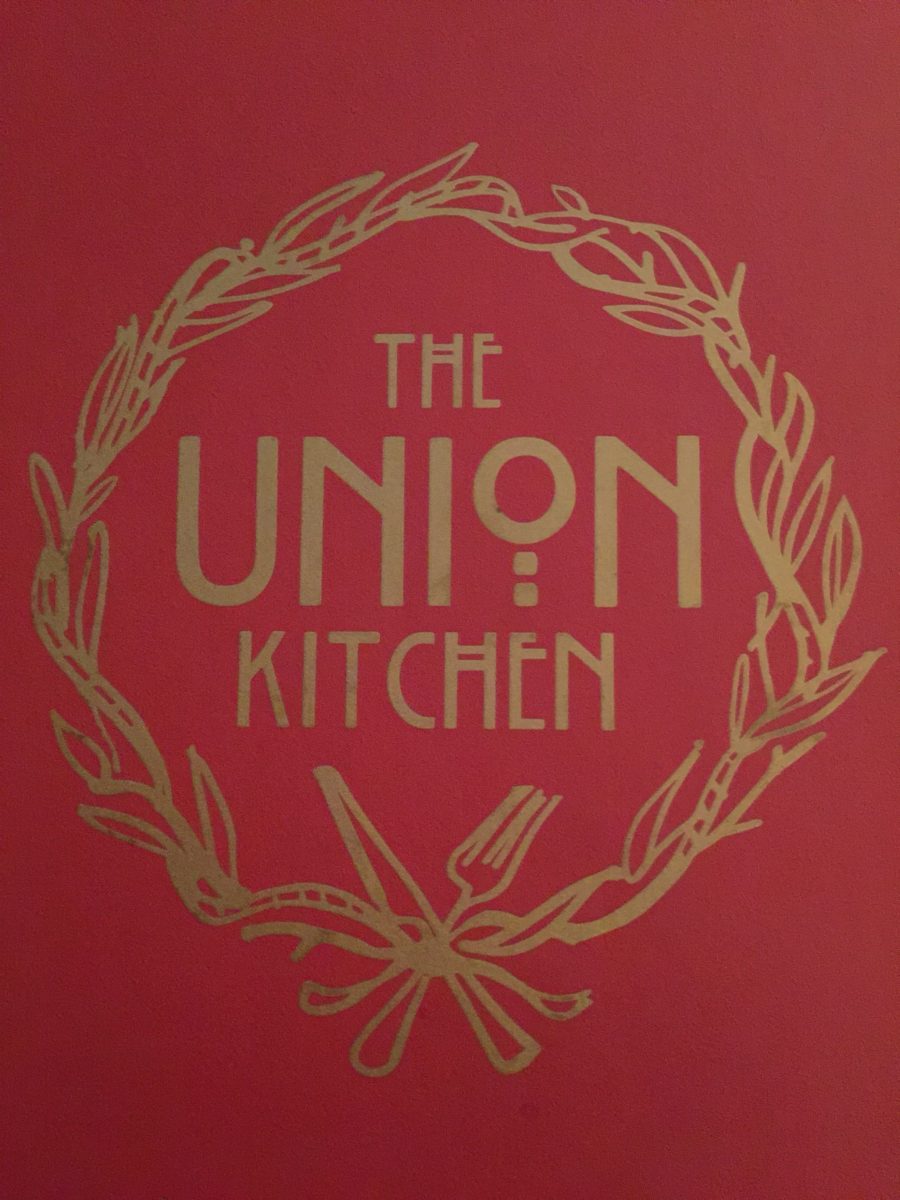 The Union kitchen does a great lunch too. Inspired by my last visit I tried to recreate their Lentil and Caramelised Onion Chutney dish. I was very happy with the result!
Danish Lunch
The traditional Danish lunch is Smørrebrød, which translates to buttered bread.
You will find every second cafe in Copenhagen is offering their own version of this classic Danish open faced sandwich, impossible amounts of food, balanced on tiny pieces of rye-bread.
Half the menu seems to involve fish of some sort, pickled, cured or curried herring, fried plaice or smoked salmon. Other standards are pork with cabbage, meatballs or liver pate. 
My own favourite is Hallernes Smørrebrød, one of the stalls in the fabulous Torvahallerne(The Glass Market). I was super excited when they opened a second location at the new Tivoli Food Court, which is much closer to where we live. Certainly during the busy tourist season it is easier to find seating at the Tivoli Food Court. You can also get a peek into Tivoli, without having to pay the entrance fee!
As you can see from the photo below, these sandwiches are works of art.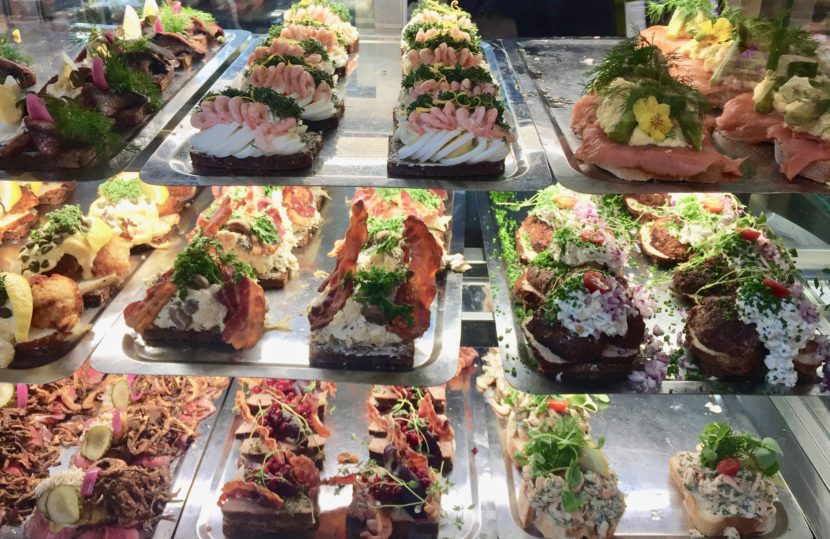 If you prefer a restaurant setting for smørrebrød, the place to go is AAmanns. I know this because my very talented friend Erin wrote a lovely post about AAmanns which explains a little more about this restaurant. The photo below is from when we had lunch at Aamans in Østerbro. Not pictured is the snaps we felt obliged to try so we could have the full smorrebrød experience.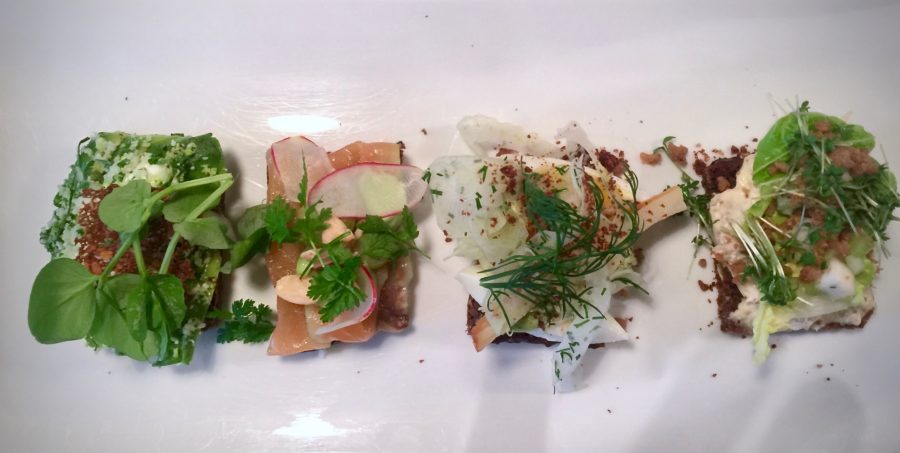 Afternoon Treats
There are two very old cake establishments, so if you can fit an extra meal into your busy schedule the places to be seen are:-
A.C. Perch's Thehandel
The tearooms at  A.C. Perch's Thehandel can be found in Kronprincessgade, or Crown Princess Street, in the heart of Copenhagen's historic city center. There has been a Perch's tearoom in Copenhagen for over 182 years and the company has dedicated 7 generations to finding top quality teas from all over the world. They are also a purveyor of teas to Her Majesty Queen Margrethe II of Denmark.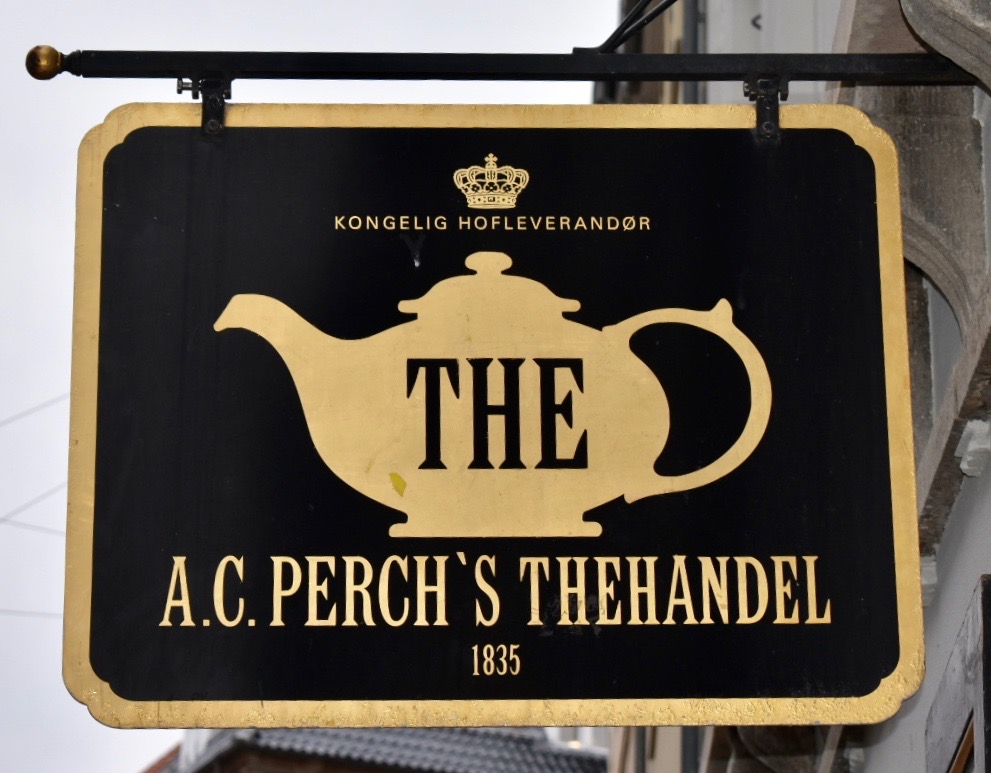 The English style tea rooms are charming and are a perfect place to experience Danish hygge, that cozy, snuggy feeling. The rooms themselves are on the first floor and are accessed through a small courtyard. Although not required it is best to book as the tables fill up fast. The atmosphere is relaxed but not casual. People choose Perch's for special occasions and there is always a festive air.
A.C. Perch's offer a spectacular range of teas, over 150 different kinds, which you can purchase afterwards from their old fashioned tea shop downstairs. The menu includes several cakes, scones and tea sandwiches. You can order treats individually or go for the full monty, Perch's Classic Tea Stand, which comes with a glass of crement. Service is attentive and the staff are knowledgeable about teas if you need some advice.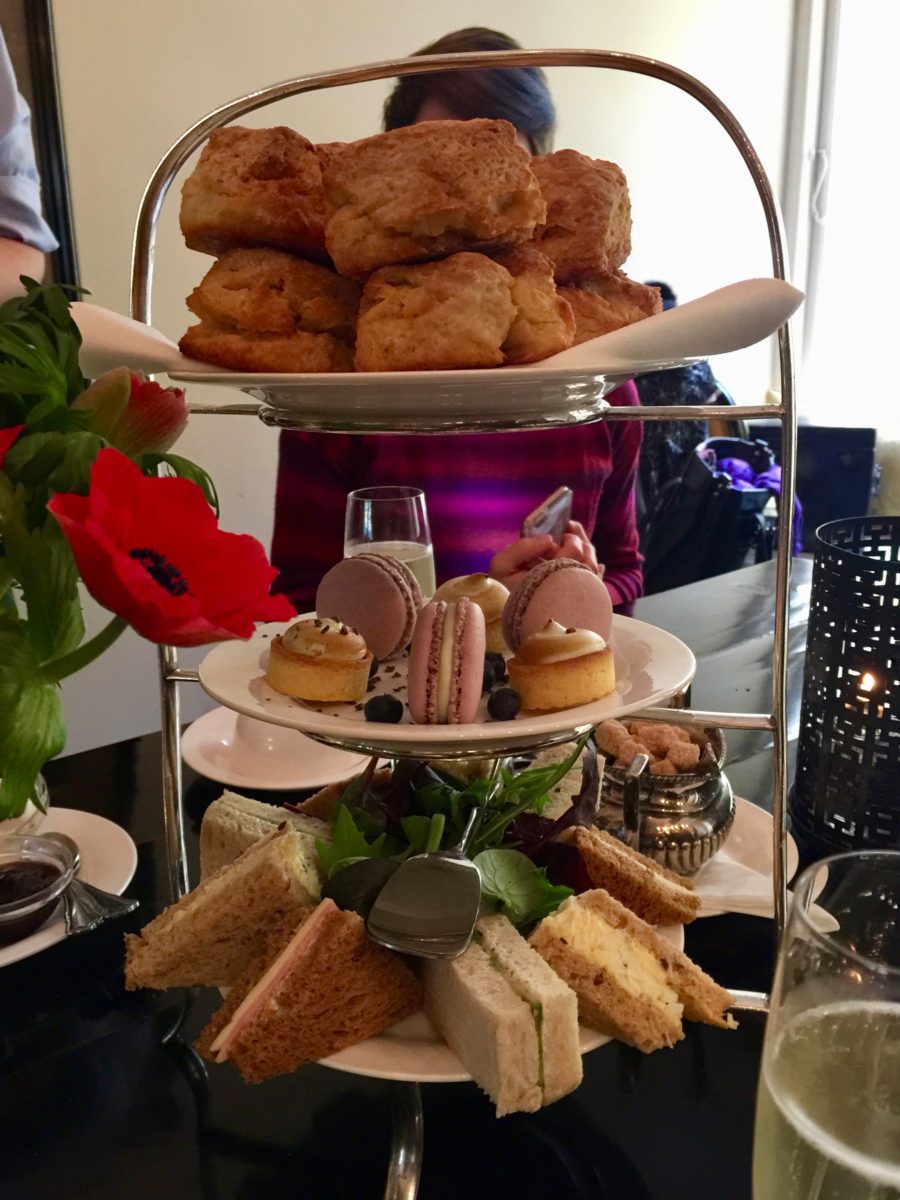 A.C.Perch's opening time can be found on their website
or
La Glace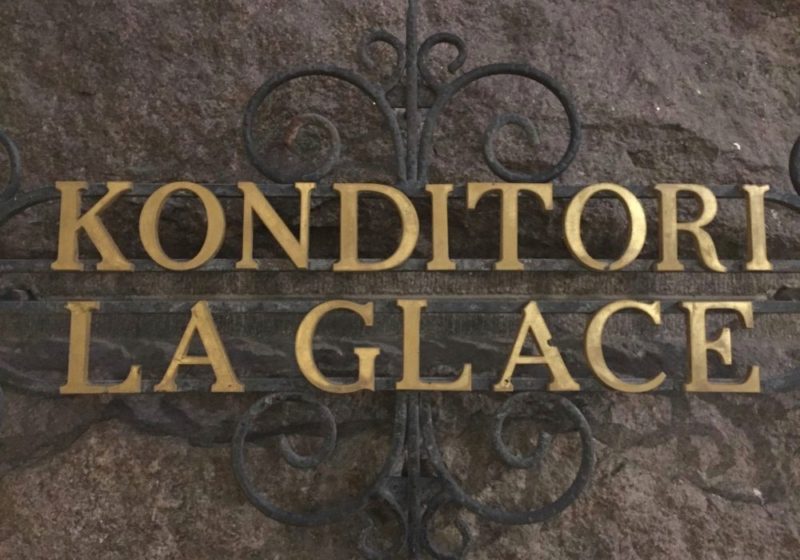 is the oldest konditori in Copenhagen, dating back to 1870. Sit in the charming tearooms or claim one of the outdoor tables for slices of mousse filled cakes or macaroons. Cakes can also be taken away or delivered.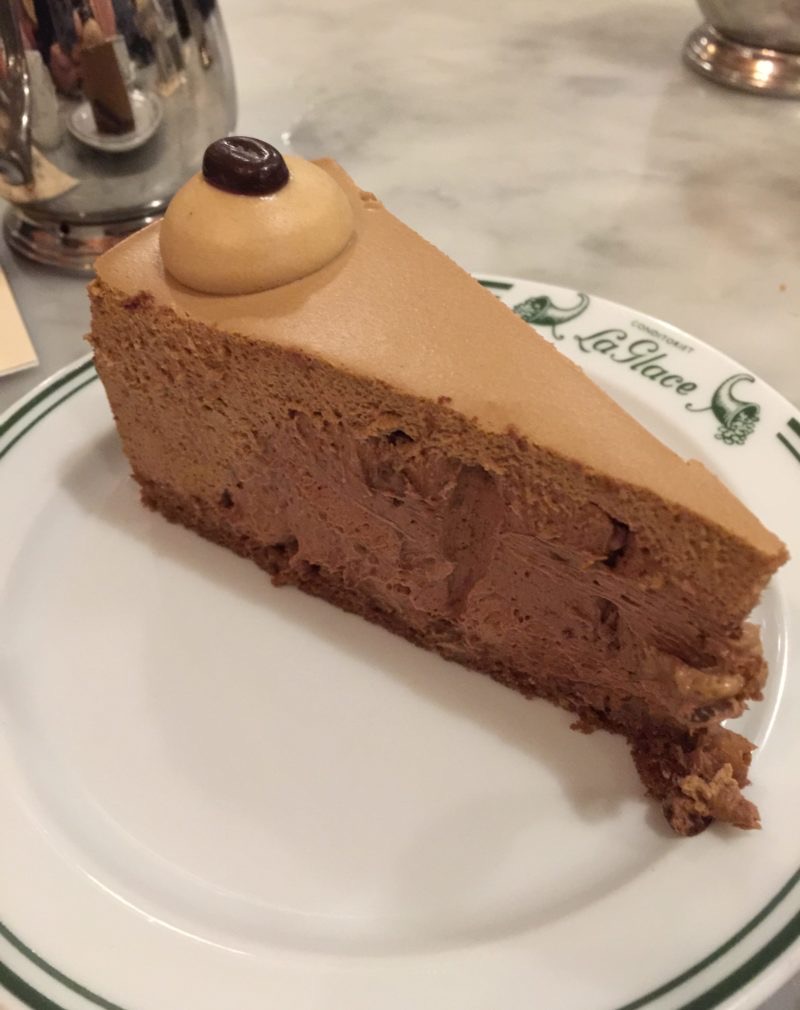 Dinner
Dinner possibilities are endless, but be sure to book ahead. Danes are very organised and most restaurants offer an online booking system so spots can be hard to find at short notice. 
New Nordic Tasing menus
The following restaurants offer tasting menus. The food is New Nordic and the presentation is very fun. Each courses by 'introduced' by the staff, and described in detail. All restaurants follow the seasonal and locally sourced model, with menus changing either monthly or quarterly. There is generally a choice of four or six courses, but the menus are often fixed, with limited flexibly.
To be honest, I rarely look at the food descriptions. Only a few of the main ingredients are listed, and each dish, when it appears, tends to be a multi layered experience where it is often difficult to distinguish individual components. There tends to be a base, layers with different textures which have been infused with things like fermented gooseberries or pine, then a foam, and quite often a special sauce which is served separately. Even with ingredients you may not particularly like, the taste and feel in your mouth is complex and clever and unexpected and just WOW!
I always feel a little humbled after I leave and promise myself at the very least I will learn to make my own bread.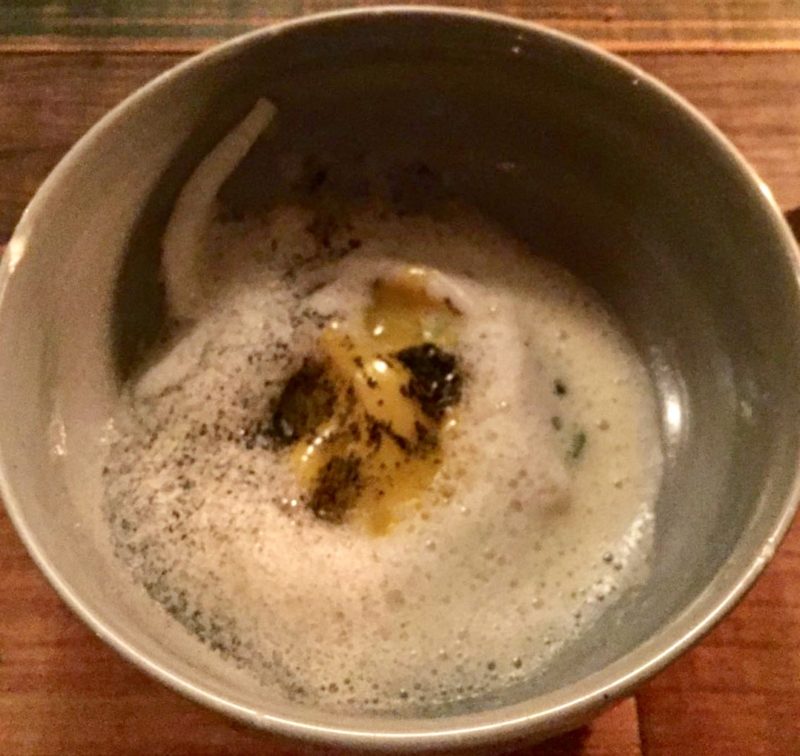 I still love Höst, one of the first restaurants we went to when we came to Copenhagen.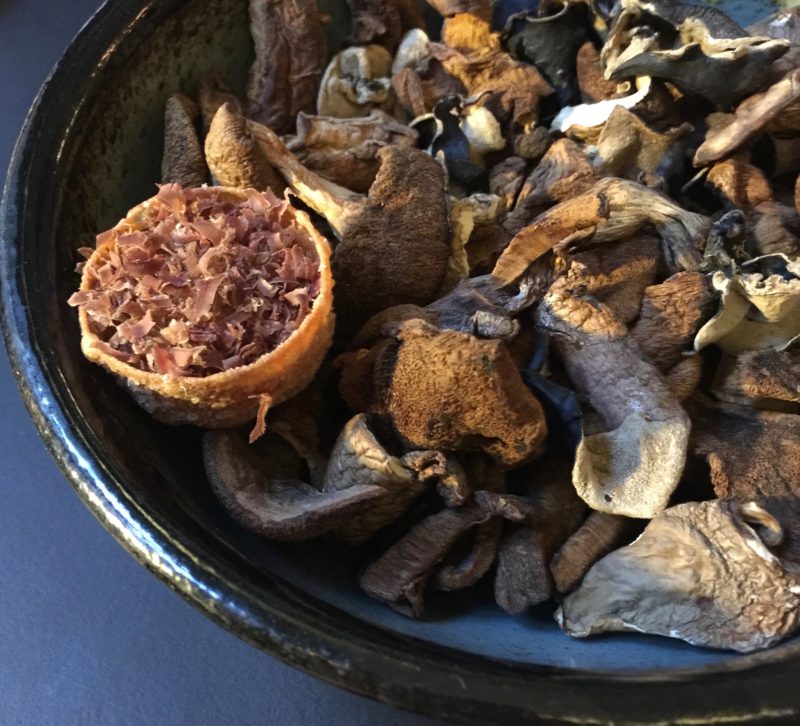 I love the extra courses they serve. Beware of the four course menu! It turns into seven or eight courses, with little snacks and double desserts.
We have also had outstanding meals at Välst, sister restaurant to  Höst, and at Uformel. Formel, translating to Formal, has a Michelin star. Uformel is the informal version, which is still pretty smart!
Our latest favourite, however, is Marv and Ben on Gammel Strand.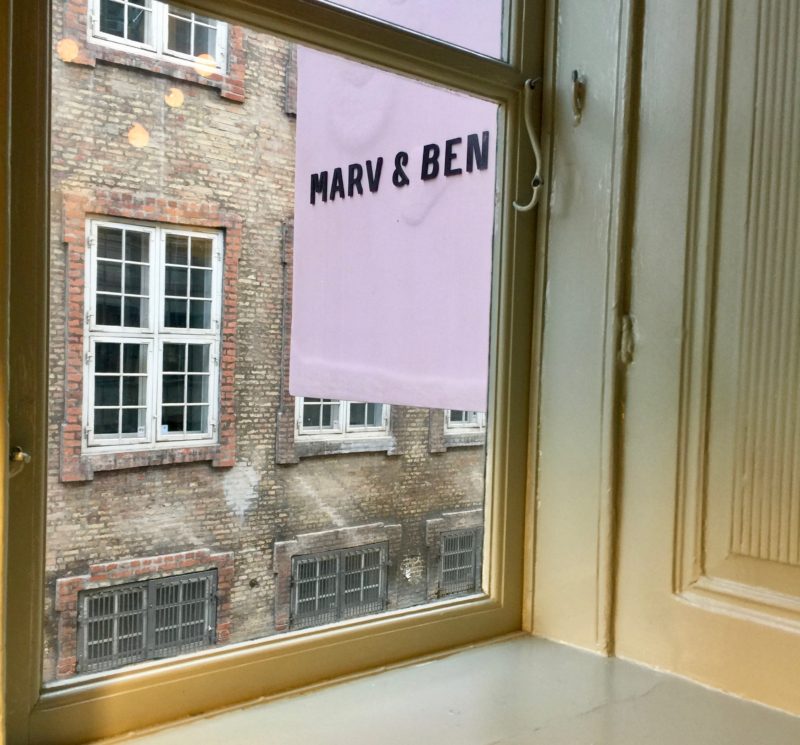 They serve a similar menu  with lots of small courses, beautifully presented but the level of service is outstanding.
I went there recently with seven dear friends, all visiting from America. It was our 'big night out' and whilst I wanted them to have the full New Nordic Experience I was a little concerned that some of the food might take them outside their comfort zone. I contacted the restaurant to discuss the possibly of switching out some of the set menu and they assured me that they would make sure everyone was happy. The restaurant went above and beyond! The staff were absolutely fabulous and my friends loved everything about their first foray into New Nordic cuisine.
Did I mention the bread?
I could recommend Marv and Ben just for the bread. My husband already thinks Copenhagen has the best bread he has ever tasted and Marv and Ben's dutch oven baked bread is quite possibly first among equals. The secret is in the topping. Each small loaf is brushed with buttermilk and bone marrow (the marv in the name).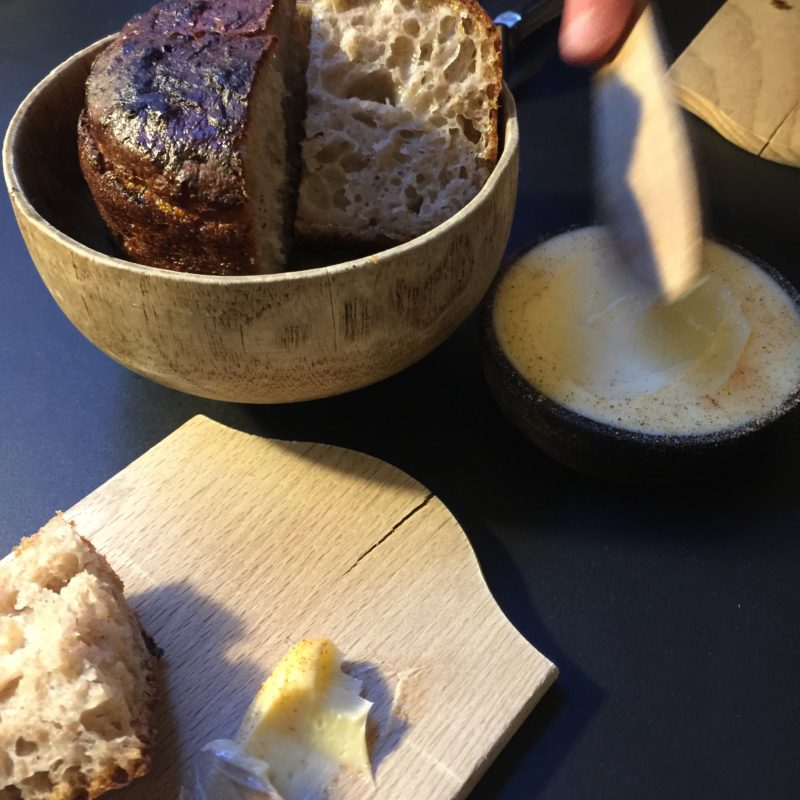 Generally the restaurants also serve wine pairings, giving you a glass of wine with each course, specially selected to compliment the food. Many restaurants are following Noma's lead and switching to organic or biodynamic wines. If you are being slightly more moderate, you can always ask to share a pairing between two. Or not!
New Nordic Family Style.
We also love Noma's new sister restaurant 108, which has received a Michelin star since I last went there. 
One of the starters we ordered was  an unlikely caramelised milk skin, first offered at Noma. Resembling a pancake it was unbelievably good.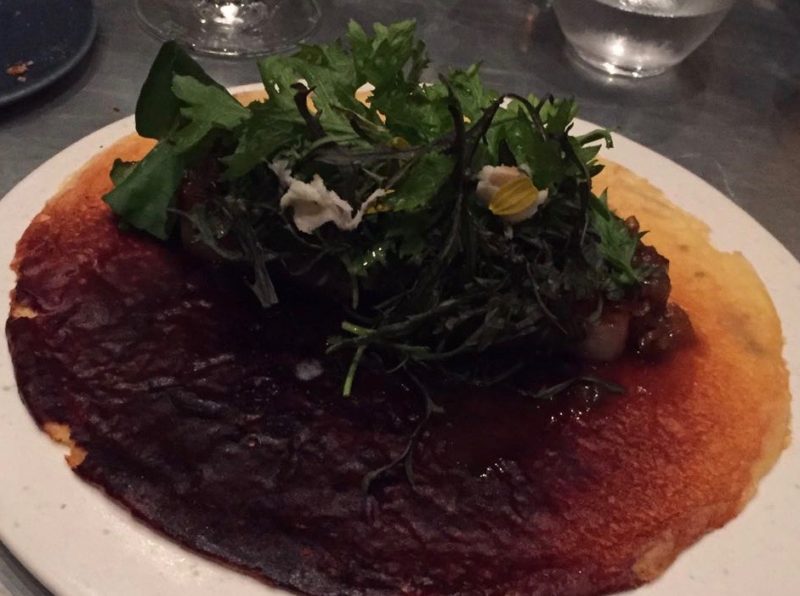 However, our new family favorite might be Barr, another one of the Noma stable, now located in Noma's old premises. It offer beer and wine and a pared back menu meant for sharing. The staff are fun and keen to prove themselves n Noma's old stomping ground.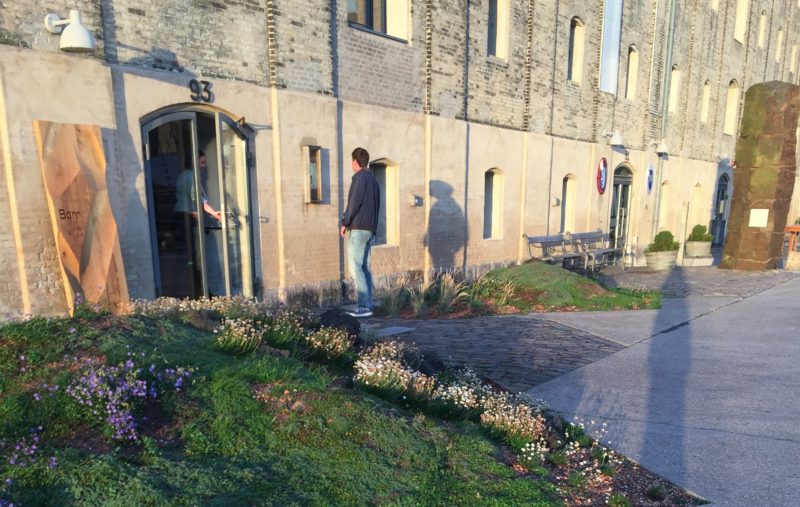 Both of these restaurants offer family style dishes, with a large entree that is meant to be shared.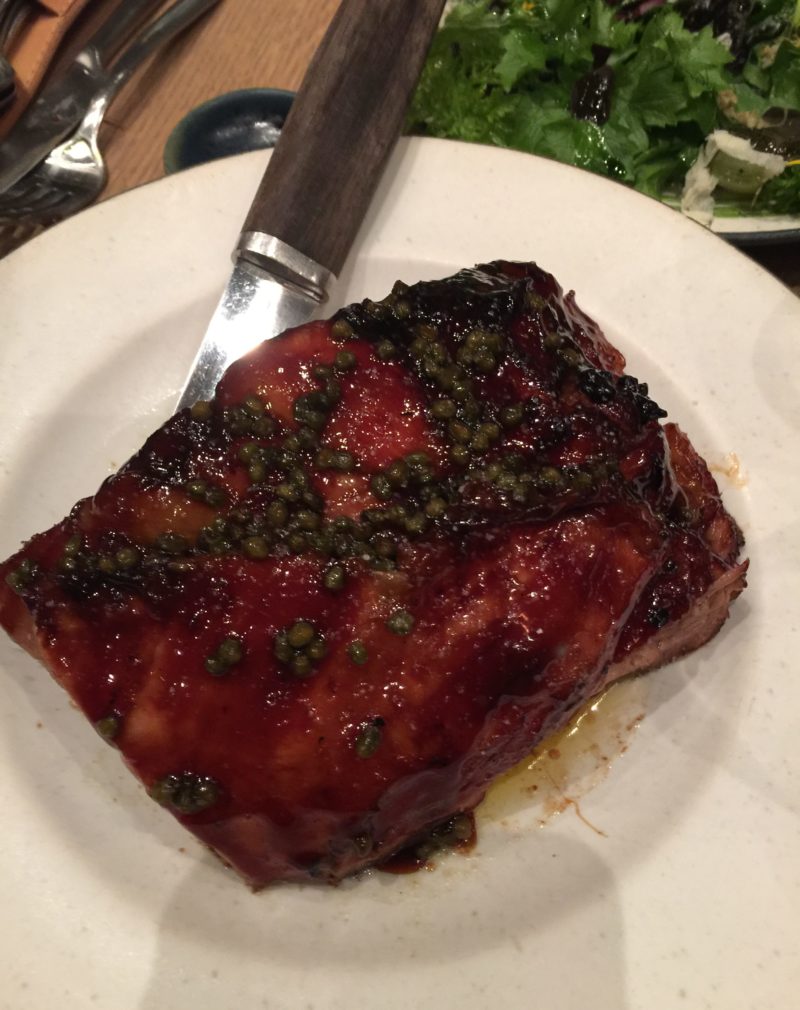 Street Markets
Up until the end of last year Paper Island was the destination for street food. It has now closed, but two food markets have sprung up recently to fill the gap.
Nip over the kissing bridge from Nyhavn to The Bridge Street Kitchen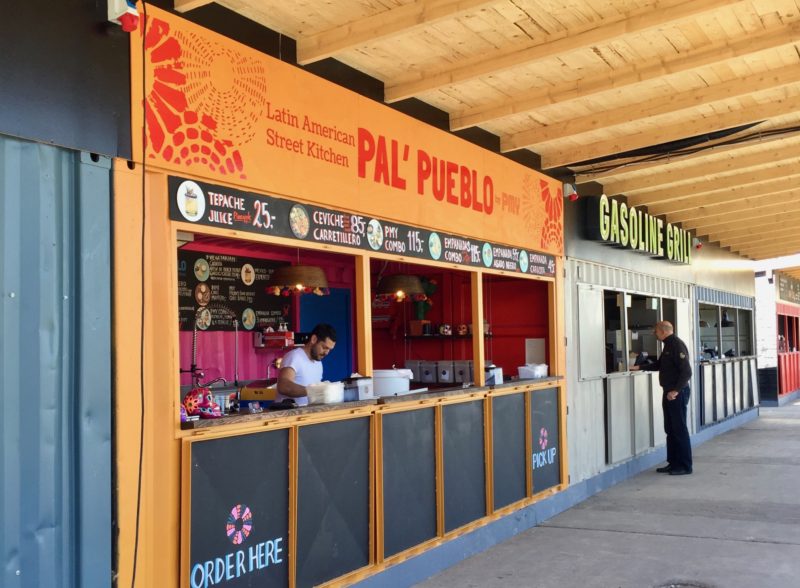 A collection of food stalls, these are smaller versions of existing popular restaurants found elsewhere in Copenhagen, 'Gasoline Grill' is there with its world-famous cheeseburgers, and Grød is serving up all types of grains. If you are looking for something sweet may I recommend the heath bar type hand dipped ice cream.
More recently other speciality shops and restaurants have been making guest appearances. I was super excited to find Wild Kiwi Pies there last week. I had always assumed that pies were rarely found outside Britain but it turns out that both Australia and New Zealand have a huge pie culture. Who knew?
Make the journey out to Refshaløen to Reffen.
I suspect the easiest way to get to Reffen is by bike. You can catch the 9A bus or hop on a water bus. There is also a dedicated canal boat which goes directly from Nyhavn, a free drink is included in the Kr50 fare!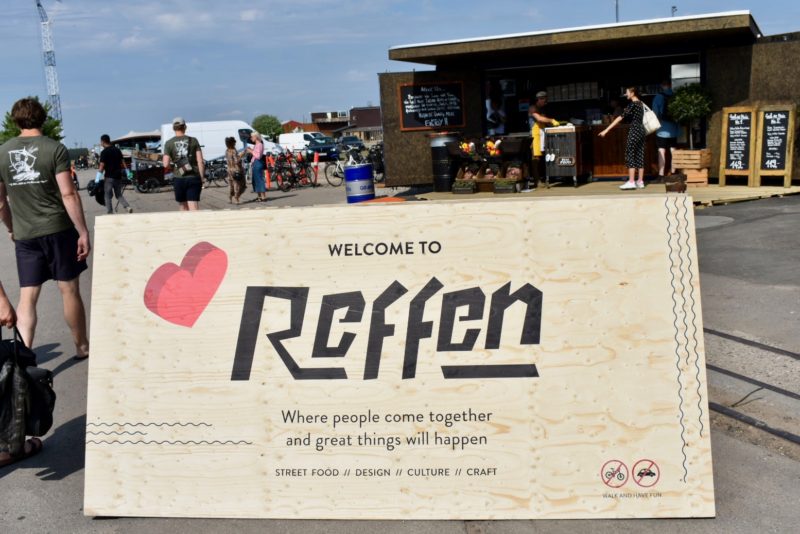 The site has stunning views over the Sound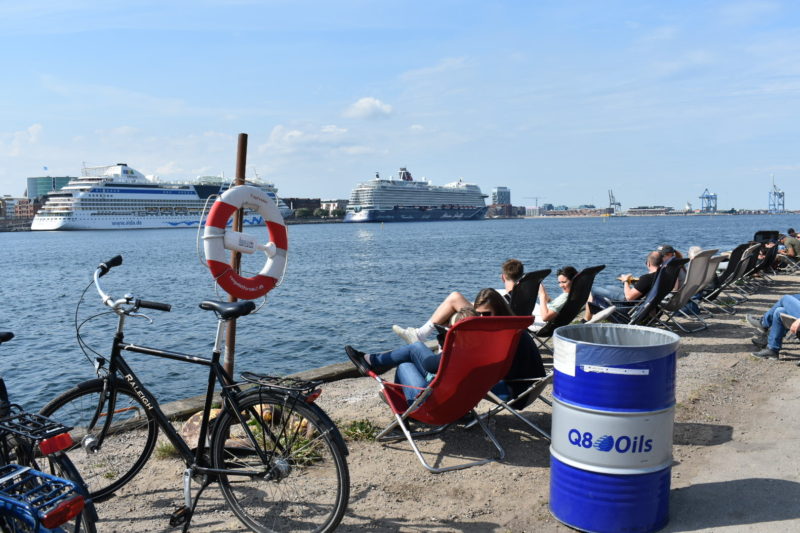 and has a fabulous collection of fun food stalls.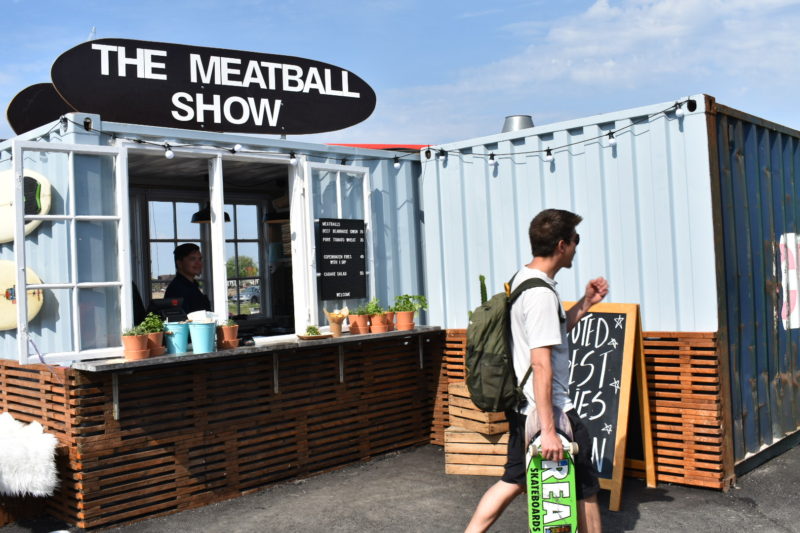 I have already mentioned Torvallerne, the Glass Market. Just up from Norreport, the Glass Market is a lively collection of food related stalls. In addition to the smørrebrød, you can enjoy tapas, fish and chips and Mexican food. There are also speciality food shops, great butchers and fishmongers and an outdoor fruit, vegetable and flower market.
Eating on the water
You can eat 'al fresco' all year round, the winters are not too desperate and many places provide blankets and outdoor heaters. I have sat in Nyhavn drinking birthday champagne in the middle of December, and felt very hygge. However, with the best summer that Denmark has had in decades, blankets have not been required. For the last three months Copenhagen has felt like one big party, with everyone hanging outside enjoying the sunshine.
It is totally lovely to sit at one of the many waterside cafes and enjoy a drink and some food. A new favourite is Kontiki, a floating barge, tucked away behind the Opera House. More recently we have discovered Green Island, a temporary structure that popped in the middle of the harbor one day. More of a bar, they have a small wood fired stove and make excellent pizzas. I have been there three times in the past week. Please don't judge me!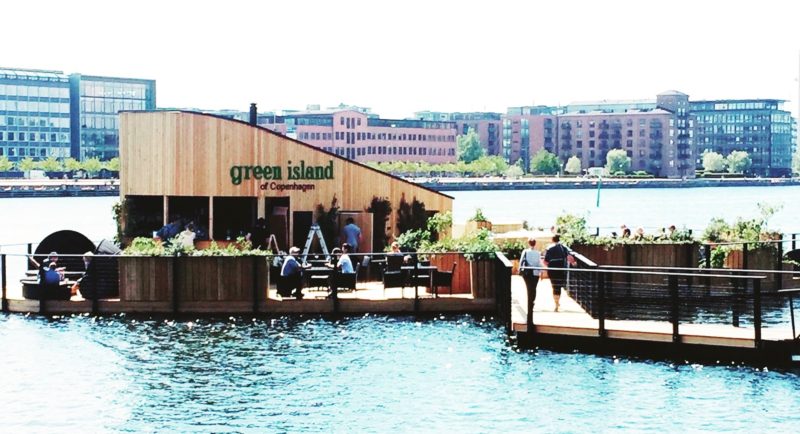 Last weekend we found a new Californian themed restaurant called the Boathouse just over the kissing bridge, just along from Barr. We have not eaten there yet, but it was a fabulous place to sit and enjoy a glass of rose. 
And finally, but not really, I was out at Sluseholmen and went to this darling little no-name cafe which has just opened. The food concept is simple. You choose your tin of fish, I had sardines, and they serve it with bread, butter and tomatoes. Kinda perfect!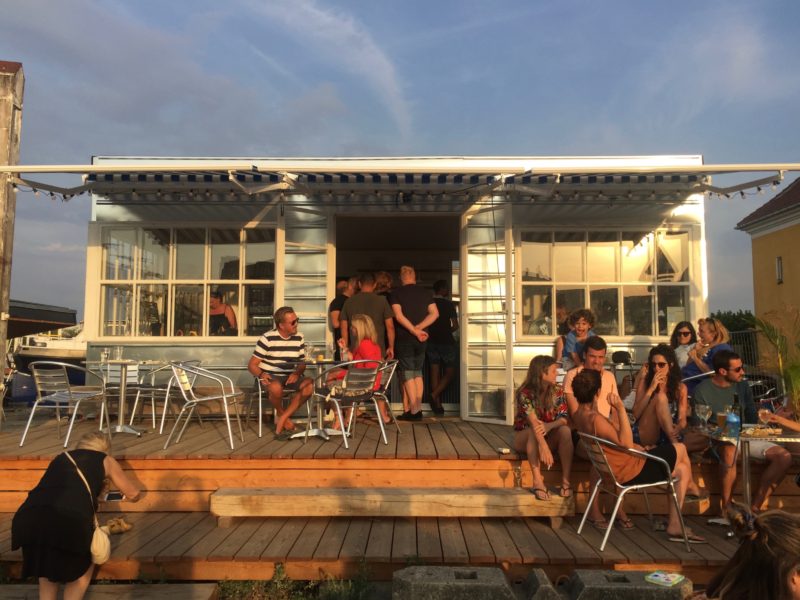 Copenhagen has many outdoor drinking establishments. Erin, bless her, has done all the hard work and written an post on where to go. Visit her site Oregongirlaroundtheworld to check out the full list.  Just looked, I think I have been to most on the list. Was at Kayak last night. One of the closest to our apartment, there was live music and dancing in addition to the best moules frites. Why have I not been there before?
Vegetarian Options
Up until recently it was a little bleak being vegetarian or vegan in Copenhagen. Now there are dedicated restaurants such as Raw 42 and Souls, neither of which I have tried but I have heard only good things. We did check out Veve Bistro.  An inexpensive little cafe, it offers many of the same dishes as its upmarket one Michelin star sibling VeVE. The meal at VeVe Bistro was the highlight of our vegetarian January. There was an amazing mushroom stroganoff and a tagine  which I am still trying to deconstruct at home.
Takeout – we rarely order and then generally just a pizza
VeVe is part of Kiin KIIn. We stumbled upon Kiin Kiin To Go and had one of the best take aways ever. They serve Thai food not something I normally enjoy, so doubly impressed.
So many restaurants, so little time!
There are so many restaurants and cocktail bars I still want to try such as gourmet pizza at Bæst or New Nordic at the industrial-style Amass. I want to try some of the smaller restaurants not on the top ten list.  It is just a matter of planning ahead. On my list of places to revisit is Jægersborggade.  It is a hip shopping street that used to be a little dodgy. Now, it is so trendy it even has its own Facebook page. Among the many fun cafes and boutiques you will find an artisanal caramel shop, ice-cream frozen with liquid nitrogen, mushrooms growers who use used coffee beans as a growing medium and a Michelin stared restaurant.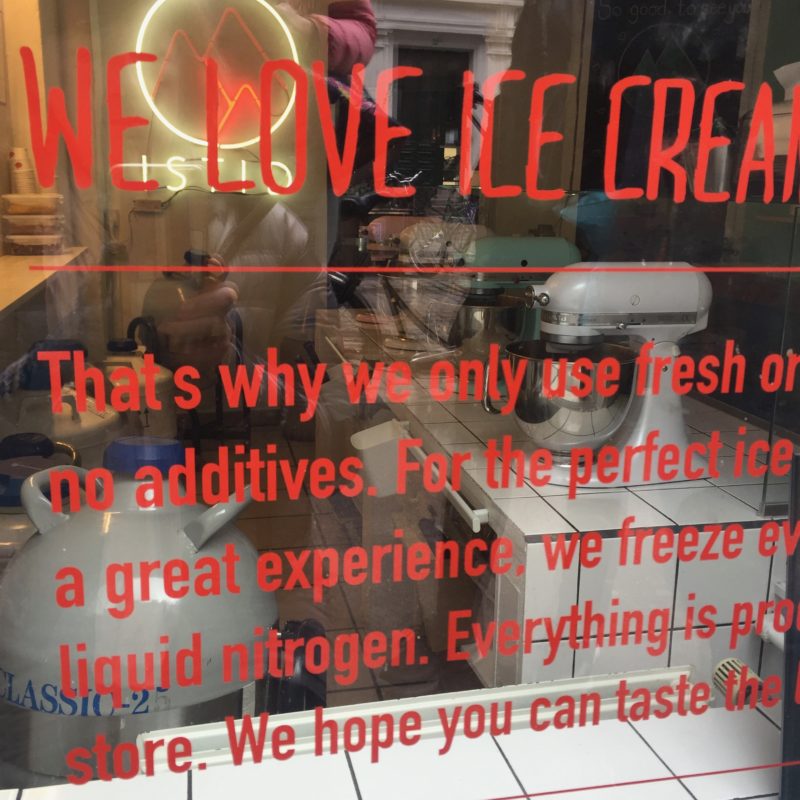 Off to ferment some gooseberries!
If you would ,like to read more about Scandinavian Comfort Food may I recommend