Karen's Minestrone Soup (My go to diet soup)
My friend Karen in London makes the best minestrone soup. She cuts the vegetables into the most wonderfully consistent tiny little cubes, and as a result the soup looks really pretty!
Before I moved to America Karen and I would spend many happy afternoons in each other's houses. Between us we had six children, five boys and a girl, all close in age and it just seemed easier to feed them (and bath them) together. When our children were really little, Karen would puree the soup and sneak a bowl full of goodness into their diet.
Diet Soup
Speaking of Diet, Minestrone soup is my secret weapon when the Hygge has got out of hand. My' stock in trade' so to speak, if you pardon the pun.
When I was doing Weight Watchers, many years ago, I was encouraged to eat as many vegetables as I wanted  Vegetables did not count towards the 20 points I was allowed per day. So, on that reasoning, this soup is basically calorie free. It is my version of the Cabbage Soup Diet soup.
Of course you can kibosh all of that by adding back bacon and chorizo as I have in this recipe. However, the premise is the same and you can always add more cabbage to counterbalance.
Vegan Option
This can be a vegan meal by using vegetable stock and omitting the meat.
Vegetables Chopping as Therapy
I try to view all the chopping of vegetables for this soup as therapy. I do not think I ever manage to get to the level of Karen's chopping, but I try! Of course whenever I make Minestrone I am reminded of Karen and when my children were young so it is my diet and my happy soup.  Bit of a winning combination!
Any vegetable you like!
I am going to give you my version of Minestrone Soup. Feel free to add or omit ingredients. My soup yesterday did not include green beans as the ones in the shop did not look too great. I added some cooked white beans I had in the cupboard, but choose whichever ones you like, or not, if beans are not you thing. The chorizo was a last minute addition as I had bought some that looked good. It was perfect, not too smoked or spicy and now I cannot remember where I bought it. Arghh.
Finally this feels like a little bit like Spring in a bowl, despite the fresh snowfall we have just had here in Copenhagen.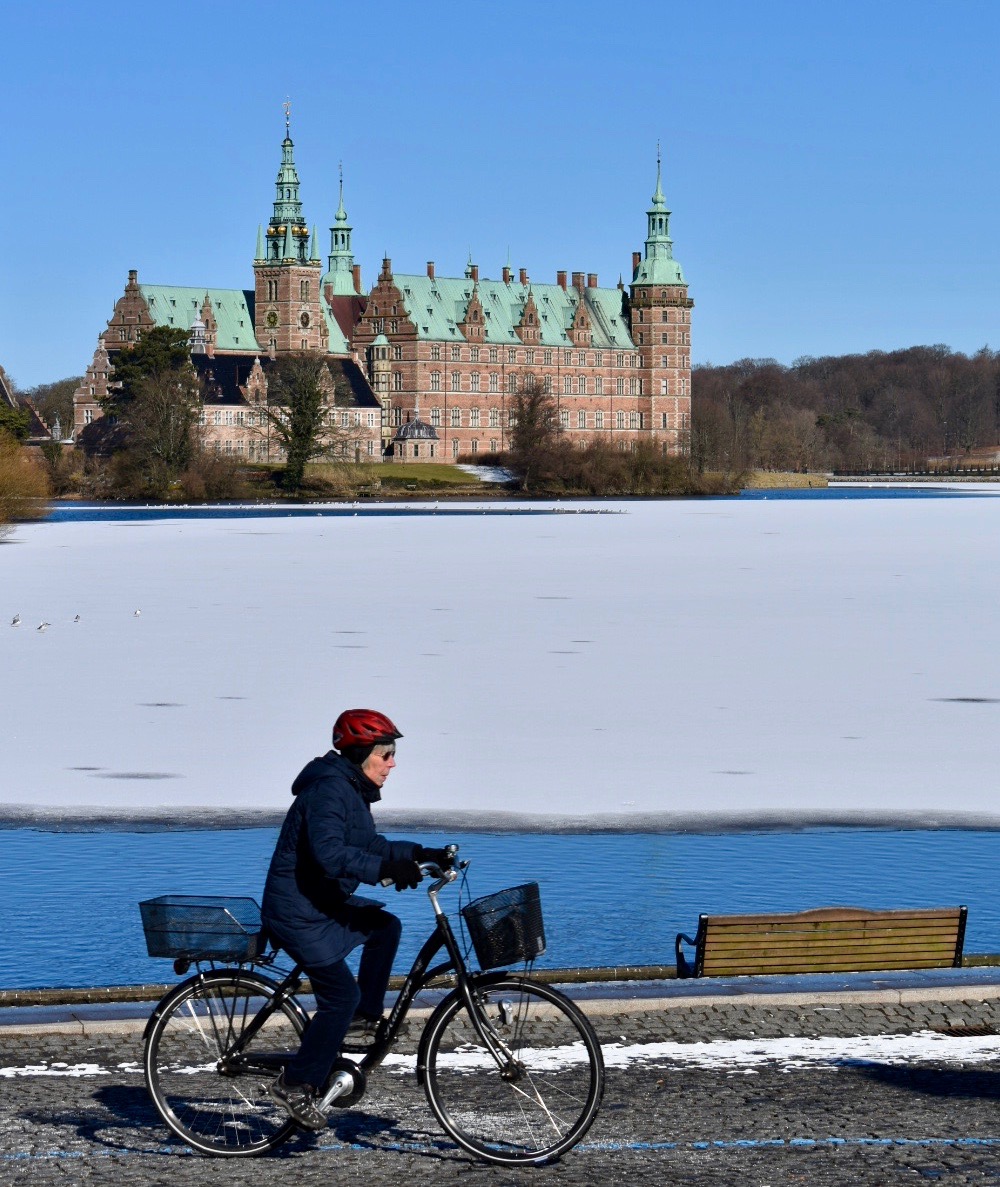 Karen's Minestrone Soup
March 20, 2018
: Enough for two day!
: not difficult
A super healthy vegetable soup in a tomato based broth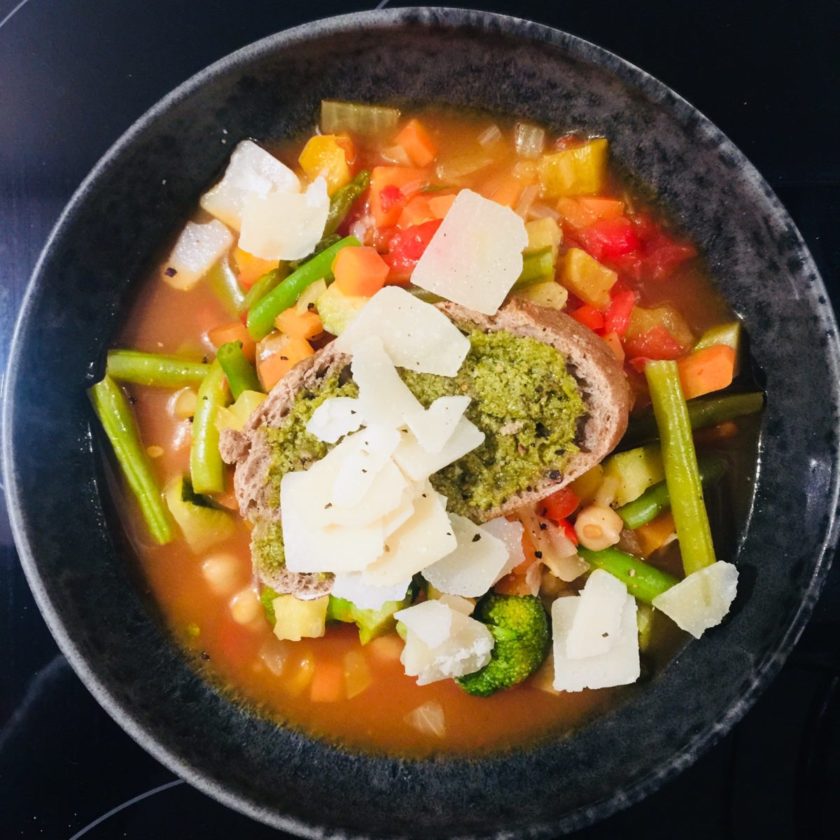 Ingredients
Olive oil
Handful of pancetta or some rashers of bacon chopped into pieces
A little cooked Chorizo, diced
2/3 leeks
2 green courgettes , beautifully diced
2 yellow courgettes, beautifully diced
Red pepper, diced
Yellow pepper, diced
Green beans, cut into one inch pieces
2 large carrots, diced
1 eggplant or Aubergine, diced
Tin of white beans (or any beans you like)
Green Spring Cabbage, shredded
A little spaghetti, snapped into inch long pieces)optional, I leave out if seriously considering this as a diet soup).
Tin of chopped tomatoes
Chicken stock
To serve
Crusty bread (with pesto, totally optional)
Fresh Parmesan
Directions
Step 1

Heat a little olive oil in a large pot.

Step 2

Fry bacon until browned.

Step 3

Add leeks and other vegetables apart from green bean and cabbage and sweat for ten minutes.

Step 4

Cover vegetables with a mixture of tinned tomatoes and chicken stock.

Step 5

Cook for 20-30 minutes until carrots are tender.

Step 6

Add green vegetables, beans, cabbage, chorizo and pasta and cook for a further five minutes.

Step 7

Serve hot with bread and slivers or grated parmesan cheese.

Step 8

Even better day two

Step 9

Optional Extra

Step 10

Toast a little ciabatta and top with some fresh pesto