I hope this finds you safe and well!
I am reposting my recipe for Scottish Shortbread, as I have just been brave enough to put together my first cooking video. So, if you want a good laugh, keep scrolling down! I first published this recipe as part of a post on my visit to Scotland's capital, the wonderful city of Edinburgh, which you can read about here.
Scots Claim Credit for Shortbread!
The Scots invented shortbread centuries ago, perhaps as far back as the 12th century. However, the type of shortbread we know today, is credited to Mary, Queen of Scots. With its high butter content, shortbread was a luxury item, saved for special occasions such as weddings, Christmas and New Year. It is still a traditional to give 'first-footers' a wee bit of shortbread on Hogmony! If you want to find what that actually means, check out my post about New Years Eve!
You can now buy shortbread everywhere, with perhaps Walkers being the most well known. Recently, before everything closed down, I had the honor of suppling shortbread to the Fabulous Cheese shop in Darien. Talk about feeling that you have arrived!
(The cheese shop is still open, my commercial kitchen is not!)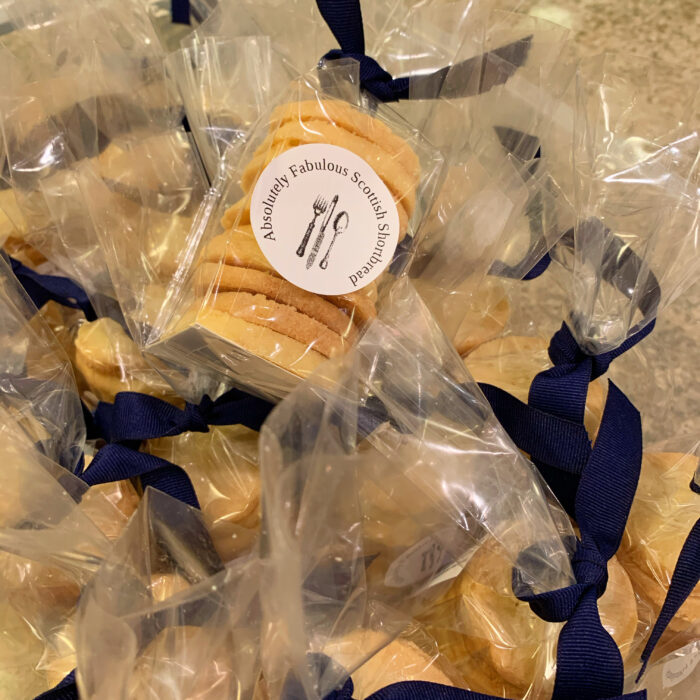 Measurements
It is one of this lovely recipes that makes sense. One part sugar, two parts butter and three parts flour. The high butter content makes it 'short'. You can also change the texture by replacing one part of the flour with rice flour or semolina, one making it slightly crunchier than the other. I sometimes also make the shortbread in a tin by just pressing it until it is evenly spread. Remember to cut into smaller pieces whilst it is still warm.
I have also given you measurements for using cups, which are equally pleasing. 1/4 cup of sugar, 1/2 cup of butter, 1 generous cup of flour. .
Scottish Shortbread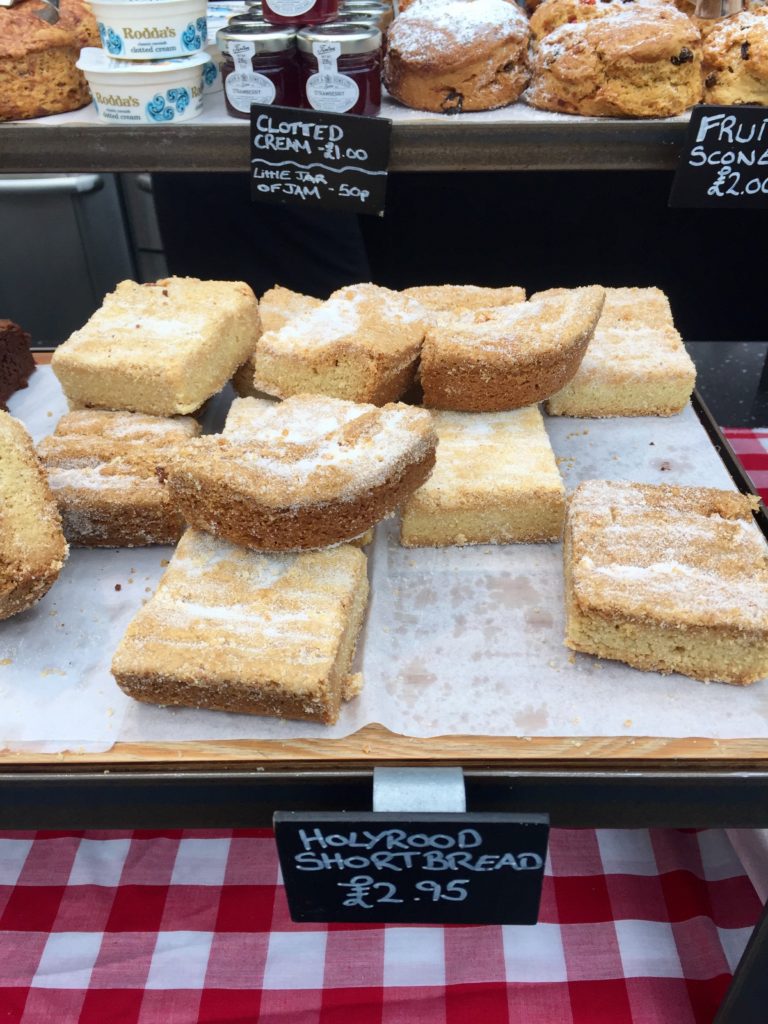 Ingredients
100g*/4oz*/1 stick butter at room temperature
50g*/2oz*/1/4 cup sugar, slightly rounded
100g*/4oz*/3/4 cup of plain or all purpose flour
50g*/2oz*/1/4 cup semolina or rice flour,
optional sugar to dredge the shortbreads prior to cooking
Directions
Step 1

Cream the butter and sugar together until light and fluffy.

Step 2

Add the flours and continue mixing until fully combined.

Step 3

Divide the mixture into two parts and roll each piece into a cylinder shape. If you want crispy edges you can roll the cylinders in sugar. Wrap in clingfilm and refrigerate for 20-30 minutes.

Step 4

Preheat oven to 300F/160C

Step 5

If you want crispy edges Slice the shortbread into 1/4 inch disks and place on a baking sheet.

Step 6

Cook for 20-30 minutes until just beginning to color, the base should no longer be doughy.

Step 7

Leave to cool on a wire rack then enjoy with with a nice cup of tea!