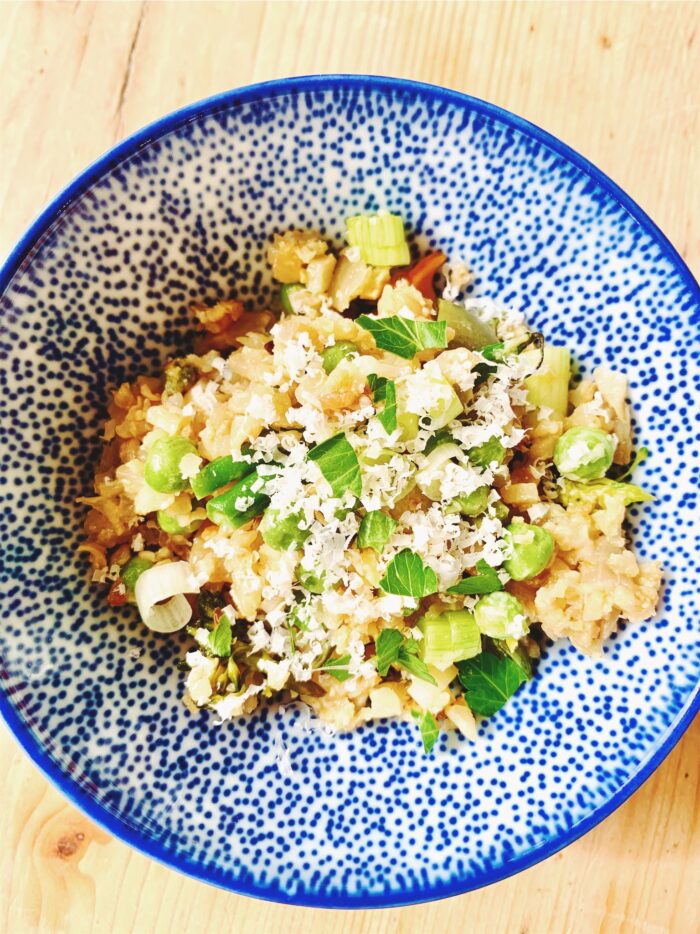 Dear friends, I hope this finds you safe and well. Since I posted my last recipe, I think most of us have been asked to 'shelter in place' and stay home as much as possible. My world has shrunk to my home, my family and the occasional walk with our dog to the end of the street and back. I understand how fortunate I am that we can be together (one son is in San Fransisco) and still get out to enjoy the increasingly good weather. Can I say, spending time with my family has felt like a privilege
I am not catering, a hobby at the best of times, as there are many who are relying on the new world of take-out only to keep their restaurants afloat. I am, however, cooking and baking a lot!
So far, our food chain has been unaffected. However, in the interests of social distancing, I am making fewer trips to buy groceries. (I used to go at least once a day, sometimes twice if I was missing some vital ingredient.) I also hear my father's voice in my head, telling me to 'use things up'. A child in Scotland during WWII and fourteen years of rationing, he never lets any food go to waste.
This post is not really about riced cauliflower. It is about having the confidence to use what you have, experiment, discover something new! When I am trying to figure out how to cook with a motley selection of ingredients, I often ask the internet for inspiration. Just to see if anyone else has successfully put a recipe together. Then, I pull the best bits from several different sources and create something that I think I and my family will like. I am rather pleased with this one!
Using things up!
Which leads me to riced cauliflower. I love the idea, but am never quite sure what to do with the pack that I occasionally pick up from Trader Joes. So sometimes I do nothing, and quietly add it to my composting pile. But not this week!
Spurred by a husband who complains about my potato obsession and my, now-at-home, college senior who loves vegetables, I felt I needed to finally figure out how to cook riced cauliflower. To use that bag lurking in the bottom of my fridge. The one that was perilously close to its sell-by date.
Roasted Riced Cauliflower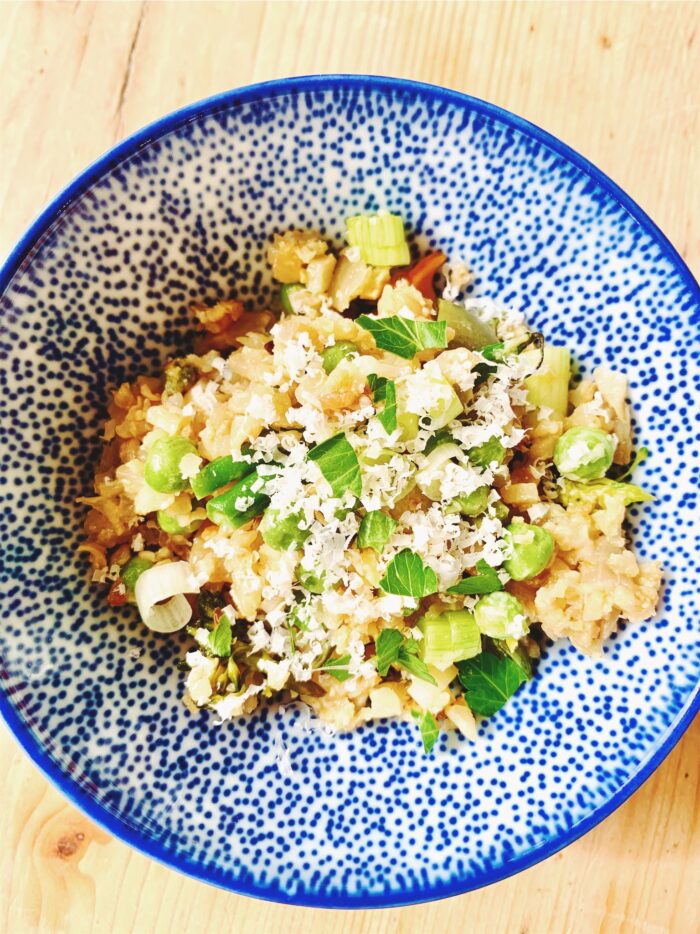 I love roasted cauliflower and it seems that the rice works best cooked that way too. I had some cooked broccoli, green beans and cauliflower from a previous dinner, so I lobed those in towards the end of the cooking time. And what else went in? Well just what I had lying around, which last night was green, yellow and orange peppers, fresh peas and onions. This is my sort of recipes. Start with a base and then adapt to use what you you have. The sort of recipe we need for these uncertain days.
Ingredients
pack of riced cauliflower (by all means rice your own, a step too far for me)
extra virgin olive oil
peppers, any color, diced
diced onions (I buy mine pre-diced from Trader Joe's )
any other green vegetable, beans, asparagus, (cut into bite sized pieces) or peas
large handful of grated parmesan cheese
a few spring onions, sliced, to finish
some fresh parsley or basil would be great, but not essential
at this stage, any sausage or cooked chicken would make a great meal.
Method
Pre-heat oven to 400f/200c
heat a little olive oil in a large skillet and sauté onions for five minutes
add any uncooked vegetables and cook for a further five minutes
add riced cauliflower and make sure all the 'grains' are coated in oil
tip onto a large baking sheet ( I lined mine with parchment)
cook for about twenty minutes, then stir to allow the rice to brown evenly
cook for another twenty or so minutes (add any pre-cooked vegetables at this stage)
To finish, stir in the grated parmesan, top with spring onion and herbs
I served the cauliflower with one my favorites, Herbed Roasted Salmon. Oh, and some potatoes!
Stay safe my friends!