Perfect, and easy, Spring Lunch Menu
The menu I am going to share with you contains most of my favourites and go to dishes, perfect for a Spring Lunch. Yesterday a lovely group of friends  from LINK  (Ladies International Network in Denmark) came to my house for a cooking class. We had a fun couple of hours putting together the various dishes, then sat down to enjoy them.
Something for Everyone
When I catered in America I often cooked lunches and special events such as bridal or baby showers. I always tried to have a variety of different dishes to accommodate all dietary requirements, so no-one would go home hungry. There is something here for vegans, vegetarians, gluten free, lactose intolerant and pescatarians!  This menu is perfect for any time of the year, but I have given it a late winter, early spring feels with oranges and beets and a super green quinoa.
At other times of the year I would change up the quinoa salad adding roasted butternut squash and perhaps swap out one starch with some baby new potatoes, or a lentil dish . All the food can be prepared ahead of time which gives you, the hostess a chance to be at your own party. On that note, I have also added some thoughts I found on entertaining.  It comes form my Christmas presentation at the Darien Community Association from a few years ago.
Sourcing Ingredients in Copenhagen
I ordered most the ingredients from Nemlig.com. Go in via google chrome and you can translate from Danish into your own language. The panko I found at the Japanese store at torvehallerne although apparently Netto stocks it. The Marconi almonds are also from the Nut Store at Torvelhallerne. (miss you Trader Joes).
Spring Lunch
Coronation Chicken with Mango Salsa (Gluten Free)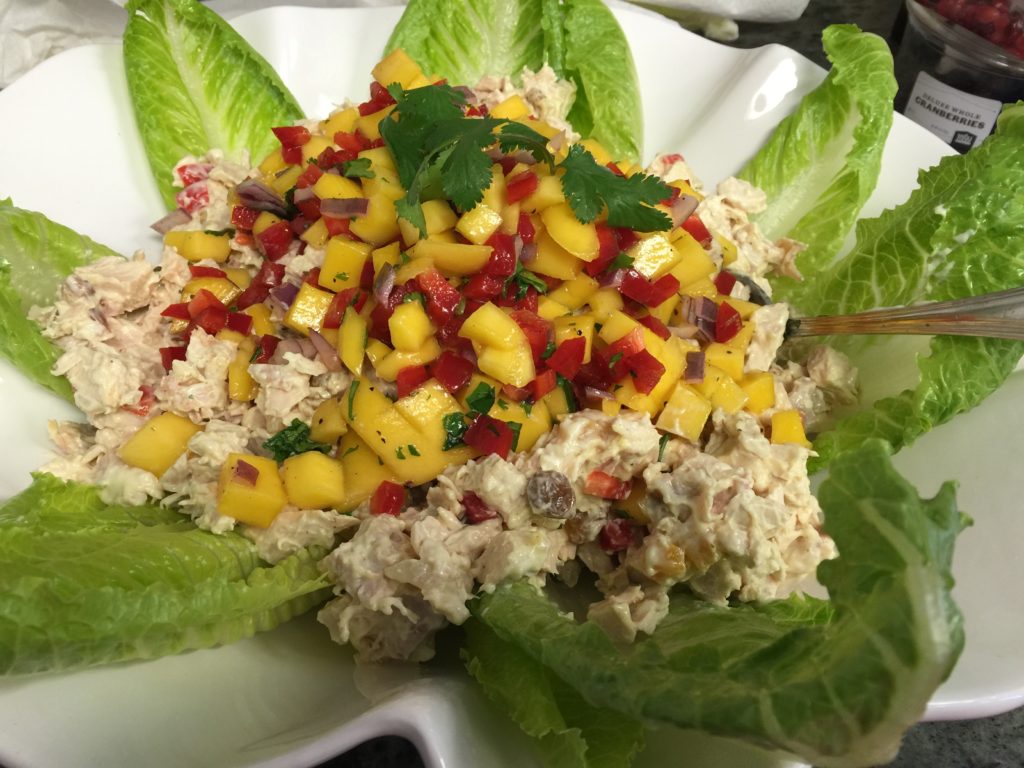 Herb Roasted Salmon (Dairy Free)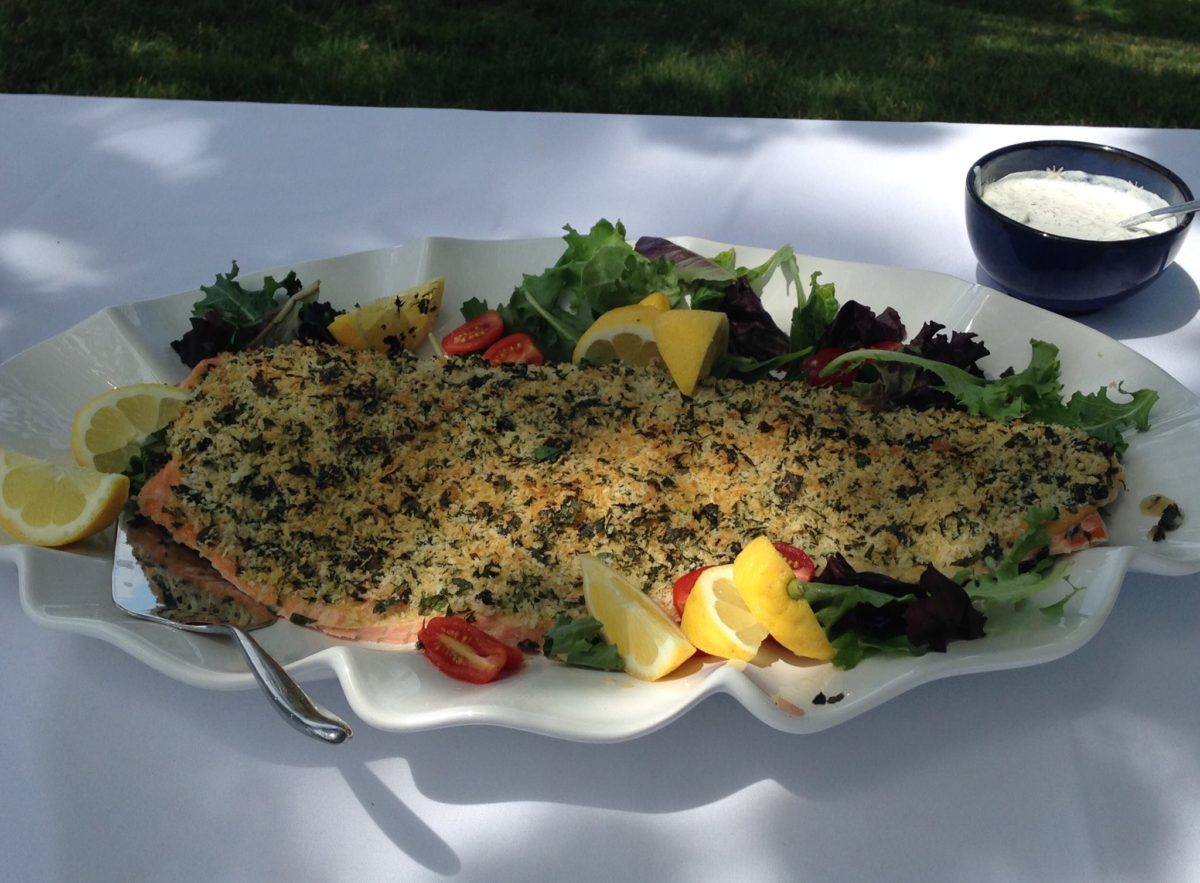 Salmon with Pesto, included as is a Gluten Free option
Summer Quinoa (vegan), obviously not with shrimp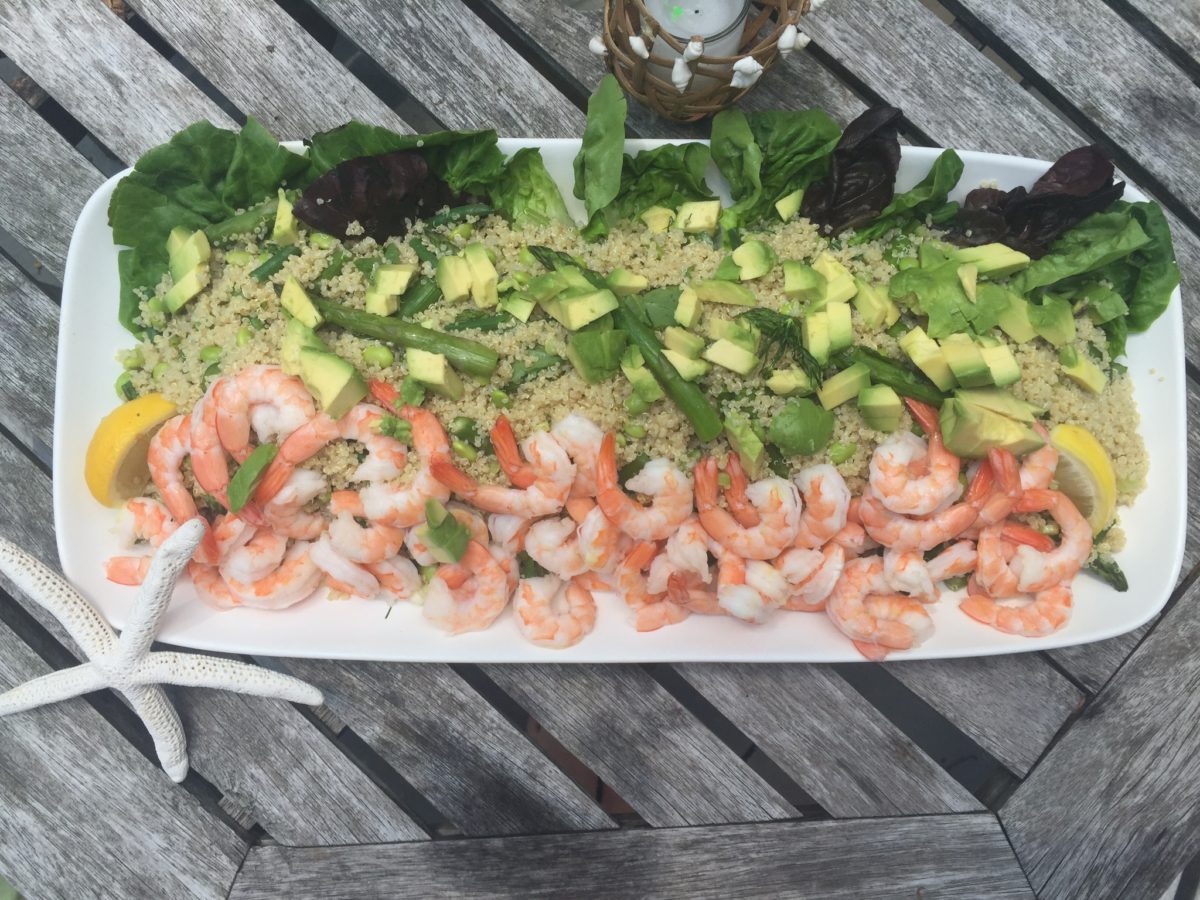 Orzo with Roasted Vegetables and Feta (vegetarian and non cow's milk)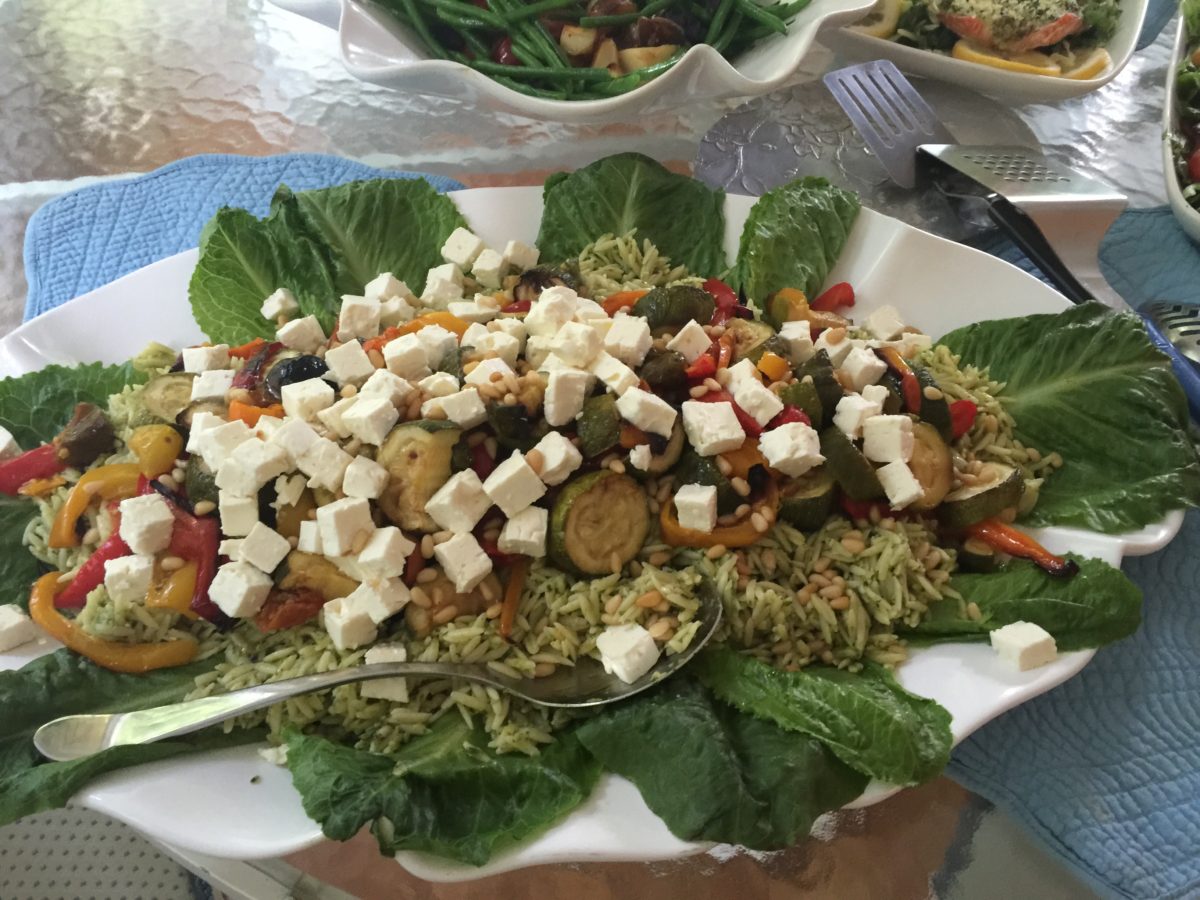 Green Salad with Beets, Oranges, Goat Cheese and Marconi Almonds(vegetarien , gluten and non cow's milk)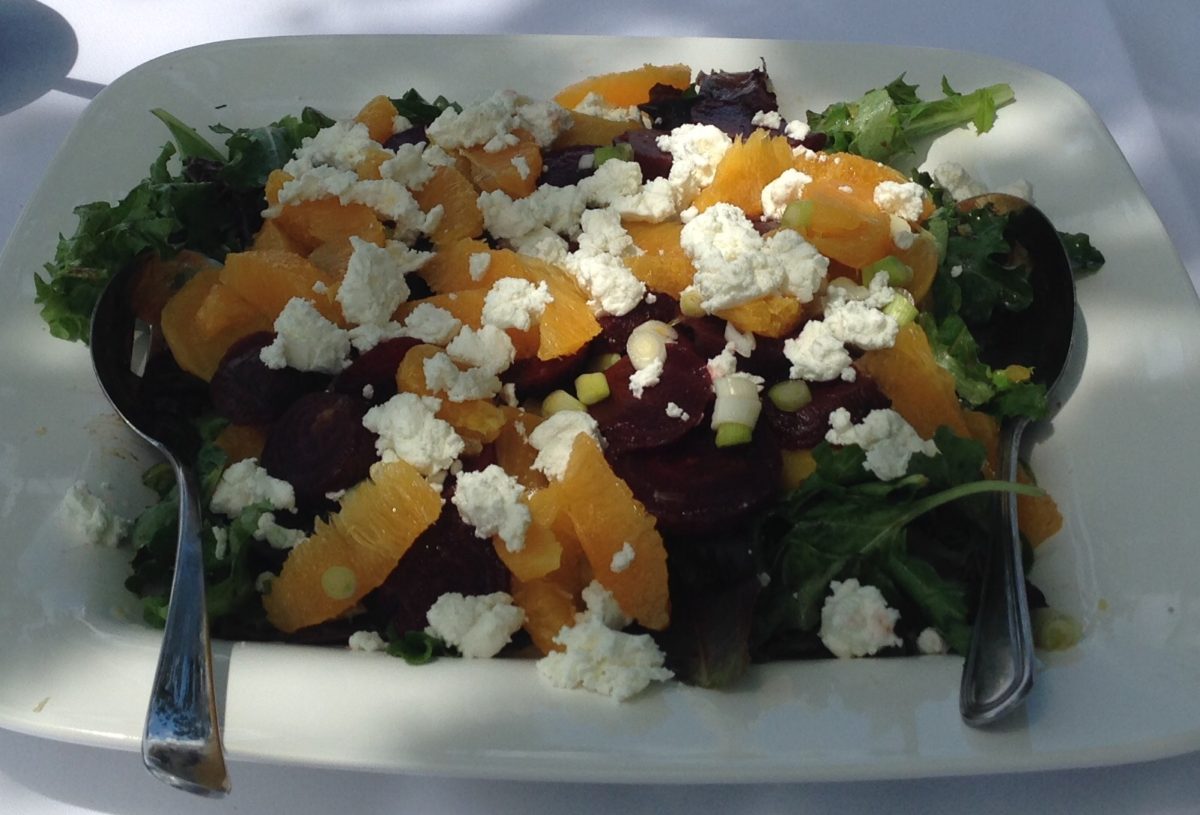 Dessert
Pavlova with Cream, Summer Fruits and Caramel Sauce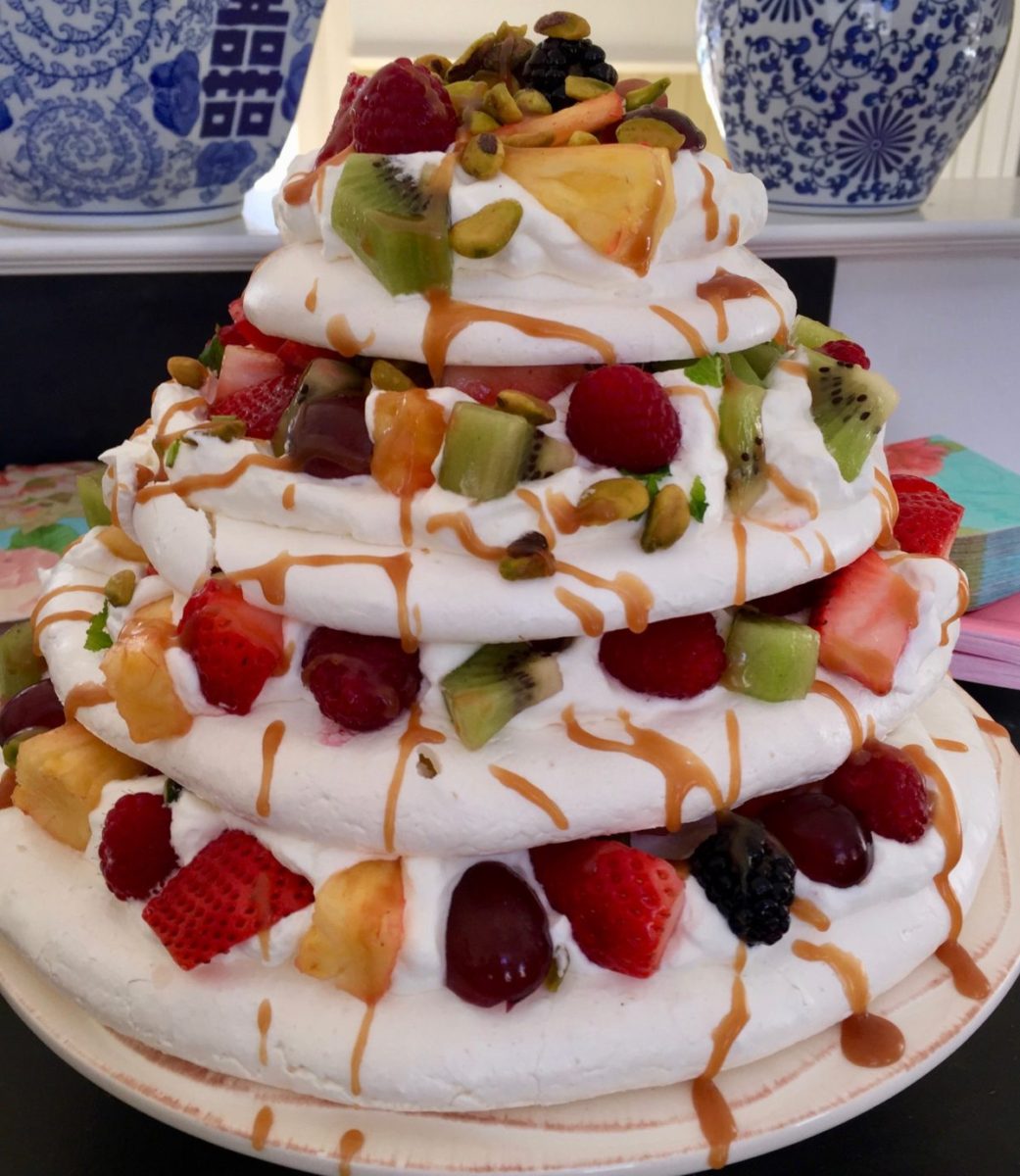 Thoughts on Entertaining
Lots of planning.
I am going to share me my philosophy of entertaining. This is what works for me and if you take one idea away from today, then we are golden. At a event, Laura Bolton, party planner extraordinaire, spoke. For me, her best advice was to know in advance what you are going to wear.
I always try to be a guest at my own parties.
There is no point inviting friends over and then spending the whole time stuck in the kitchen. The secret is to create a menu which calls for little last minute prep and allows for most of the work to be done ahead of time. For large numbers a buffet probably works best with most of the food served at room temperature.
Make everyone feel welcome as they arrive
Try and be ready for your guests so when they arrive they instantly know it is going to be a good evening.  Create a wow factor, decorate the table where food will be served, light candles or tea lights, and think about which flowers work best.  If you are outside fairy lights in the trees look beautiful, in cold weather have a roaring fire and music always helps. If I run short on time I always choose to give the surfaces one last clean and sweep the floor. I am often still finishing appetizers when my friends arrive, but that is a fun thing to do together (in a way that sweeping the floor isn't!)
Themes are great
I love themed parties as it gives you a chance to be creative with the menus and decorations. I think it is also fun for guests.  Country themes are great where all the food and wine comes from one region. My husband came up with a fantastic theme for his recent birthday and invited everyone to Comicon Darien on New Years Eve.  He mocked up invitations, complete with ticketmaster email confirmations.  We decorated the house with all the geeky things we could find and were blown away by all the costumes our friends wore on the evening.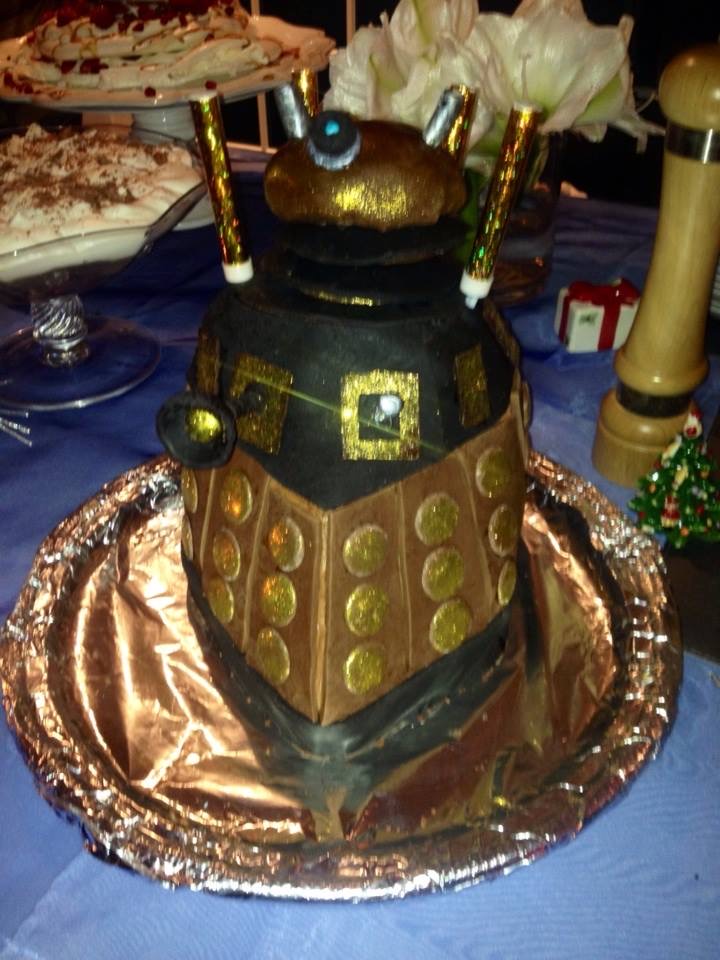 For my last big birthday which falls near Christmas I wanted something really special so sent out printed invitations asking everyone to attend a Sparkling Winter Ball.  With the help of my wonderful friends we decorated with snowflakes and fairy lights. Everyone turned up in ballgowns looking fabulous.  As it was my party, I had the best dress, full length, strapless, fishtailed silver sequined ballgown, which leads me to my next point
You can never be too sparkly
I think that point is fairly straight forward. Mind you after some time in Denmark I also think you can never be too fluffy!
Informal yes, casual never
Attention to detail. Personally if friends are going to give up time to be with me I like to use all my favorite dishes and glasses. I think it is totally fine to look as though you have made an effort.  At the same time, it is essential to make it look effortless (planning), as a harnessed hostess is not the best company.
Accept help, but don't rely on it.
I always have a basic meal ready. Even if friends offer to bring things, I like to have everything covered. That way, all is not lost if they turn up with a dessert rather than salad, or if for some reason suddenly have to cancel.
Cheat..buy stuff.
My daughter wanted macaroni chreese for thanksgiving, so I bought it from Costco.  As my friend  Irene Trautmann's mother said 'Once you have bought you will never make it again'. Totally delicious and one less thing to cook.
Think about presentation
Give some thought to how you want the food to be presented.  I am in favor of large platters, everything seems to look better on a flat plate or shallow bowl.
Don't penalize the guests who do turn up for the ones who don't.  If anything, if your numbers are lower than hoped for put extra effort into the event.
At some stage accept that it is what it is.  So you didn't manage to make that fifth dessert, or the turkey is a little overcooked.  Its fine, relax, ,you are with friends, as my new hero Adina said 'Let it go!'
Smile and enjoy yourself!