Post and photographs by Carolyn apart from view from our hotel room which is from Hotel Powers Gallery.
There is something magical about Paris.
Alan and I honeymooned in Paris  in June 1987 and visited often when we lived in London, but it is years since we have been back. One of Alan's dreams is to watch tennis at all four major tournament, so this year we spent the day at Roland Garros, the venue in Paris for the French Open. Wimbledon has grandeur, insistence on traditions, the fabulous all whites rule and the ever changing hill, currently named Murray Mound. The US is big and noisy and high energy with people moving around, chatting on cell phones and eating hot dogs. Australia is on our to do list. Roland Garros, as you would expect, is 'charmant'.
Roland Garros
Of course everything sounds better in French, even the request to open your bags and be searched. We were greeted by a little musical ensemble playing tradition french melodies and staff wondering around in beautiful couture outfits. The side courts were small and fun and we caught Jamie Murray, brother of Andy, easily winning entry to the next round of the mens doubles.
On one of the main courts we had the pleasure of watching not one but two of the French hopefuls and be part of the friendly crowd shouting out strange French chants of encouragement (allez or ole?)  Both wore green and white which, framed against the gorgeous orange court, gave us the RG colors. Only one of the french players progressed; K Mladenovic won against USA's S. Murray coming from 5-2 in the third set to win 8-6. (After we came home, she knocked out last year's winner then lost in the quarter finals.)
By this time, 3pm, we were ready for lunch.  It was possible to buy a single coupe de champagne, but, in true french style, rosé was only available by the bottle!  Whilst we were eating, Nadal, the King of the French Open and newly returned to form, made swift work of his opponent in two sets. We stayed until around six (with no lights, tickets are valid until it becomes too dark to play) and headed off to eat dinner in the city and watch the sparkling lights of the Eiffel Tower from oor balcony.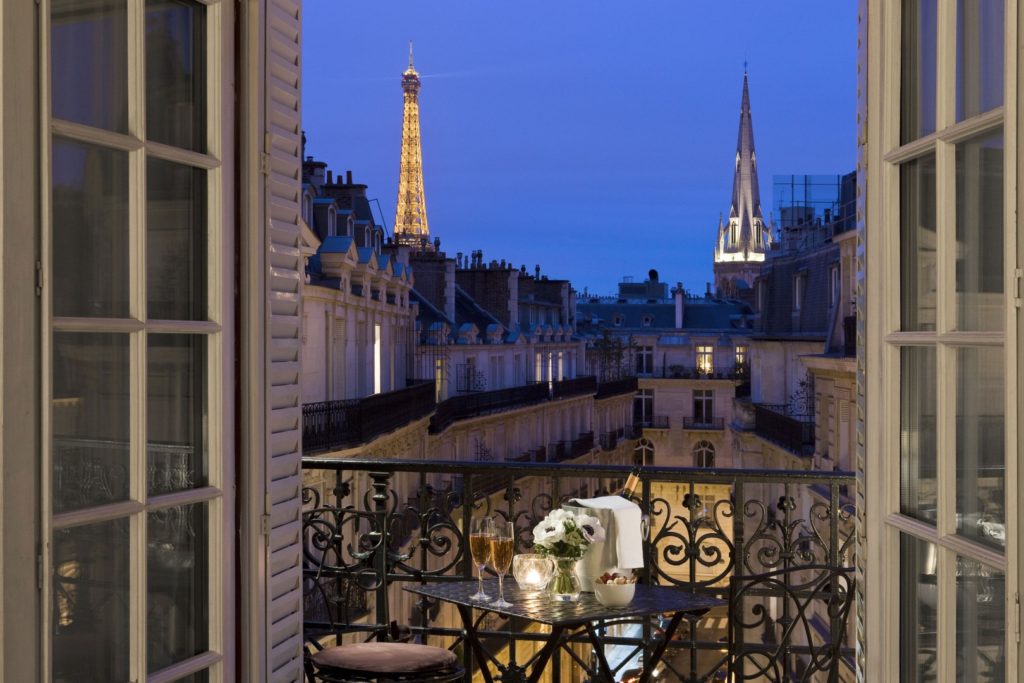 Paris is a walking city
We had enough time before our flight home the next day to visit many of the old sights.  Paris is a walking city.  Starting from our hotel we looped past the Champs Elysee, dodging hoards of Chinese selfie stick wielding tourists. and headed for  a close up view of that 'temporary structure', the Eiffel Tower. We then meandered along the water past Les Invalides and onto the Louvre, the most visited art gallery in the world.  I really had forgotten how impressive and grand Paris architecture is close up; no wonder half of Copenhagen is built in a late french renaissance style!
On our wanderings we passed statues of both Julius Caesar and George Washington, a smaller version of the Statue of Liberty, and the Luxor Obelisk, kin to the Cleopatra's Needles in New York and London, highlighting Paris's credentials as both ancient, influential and well connected.  Like London, Paris is built around its main waterway, the Seine, perhaps that is why it also one of my favorite cities. We continued walking, and, at every street corner were greeted, by oh so typical, french vignettes.  When we arrived at St Germaine du Pres, it was as exciting as when we based our honeymoon there thirty years ago.
Favourite Menu
We had a little favorite brasserie in St Germaine du Pres, which we returned to over the years, although now I have no memory of where to find it.  Thirty years ago traveling to Paris from the North East of Scotland was exotic. Eating out in foreign restaurants was a real treat. We were not too adventurous and always had the paté with cornichons and steak frites with béarnaise. For dessert we helped ourselves from the large bowl of chocolate mousse.  Now chocolate mousse might be one of the easiest desserts to make, especially here in Copenhagen where they sell pasteurized eggs already divided.  As the eggs in this recipe are not cooked please be mindful of who you serve it to if using regular eggs.  (In Darien Shoprite offers them).
Chocolate Mousse
July 20, 2017
: 4 servings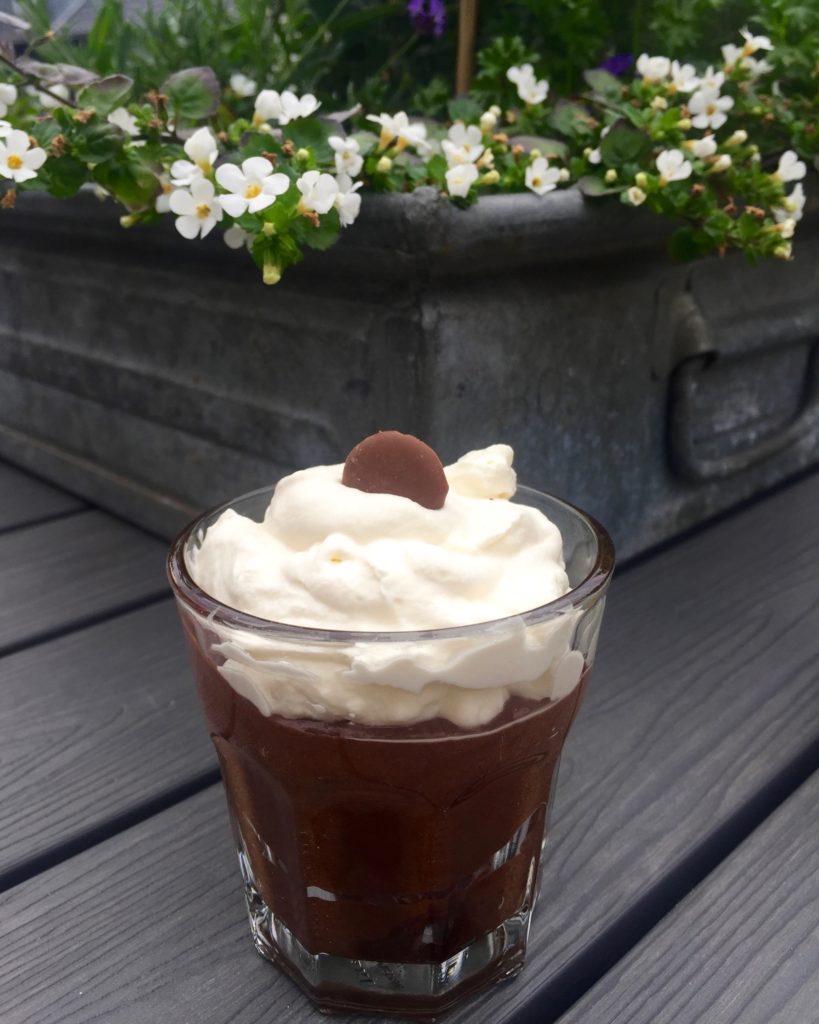 Ingredients
4 eggs, divided (pasteurized is best
8oz chocolate, at Christmas I love using Terry's Chocolate oranges
Heavy/double cream to finish
Grated chocolate or Cadbury's buttons
Directions
Step 1

Melt chocolate in a bowl set over a pan of barely simmering water.

Step 2

Once melted, allow to cool slightly then add egg yolks.

Step 3

In a large bowl whisk egg whites until stiff.

Step 4

Fold egg whites into the cooled chocolate mixture.

Step 5

Transfer mousse to serving dishes and leave to set in the fridge.

Step 6

Decorate with whipped cream and chocolate buttons
Chocolate Mousse