The first thing I bought when I moved to America was a kitchen aid, and really the main reason was so I could keep making meringues.  Sad, but true.  They have been one of my standards 'for ever' and I would feel somehow diminished if they were not in my repertoire.  Check out my post on Scone Palace to hear why.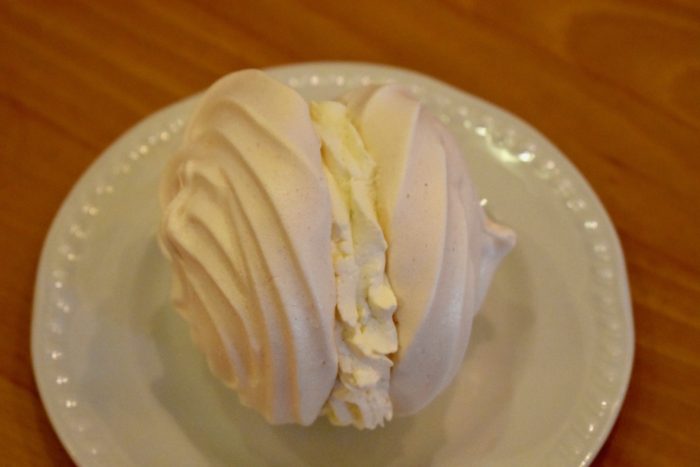 I have given quantities for the egg whites left over from making creme brûlée , namely eight, but the basic rule is 2 ounces of sugar per egg white.  Quantities here will feed an army so use a smaller number of egg whites for smaller numbers, although meringues keep beautifully in an airtight container.
Do not use less  sugar as the meringues will not work. Also probably best not to try making them when it is raining or terribly humid as it seems to mess with the finished texture.  Meringues should be crisp on the outside but still slightly chewy in the center.  I always seem to have egg whites left over and if I cannot use them straight away I  freeze them.  Best to mark the container with the quantity of eggs but if you forget they should weigh just over one ounce per egg white.
Ingredients
8 egg whites
16 oz/400g/2 cups sugar
Heavy cream
Raspberries
Mint leaves and caramel sauce to finish
 Method
Preheat oven to 200F/100C
Line baking trays with parchment paper
Whisk the egg whites and half the sugar until they form stiff peaks, then, still whisking, add the remaining sugarcane tablespoon at a time and continue whisking until the mixture is stiff, but not dry.  (I have a kitchen aid and with this wonderful device I just throw the eggs and sugar in together and whisk until stiff). The mixture should be at a consistency which is known as a soft peak, where it just holds its form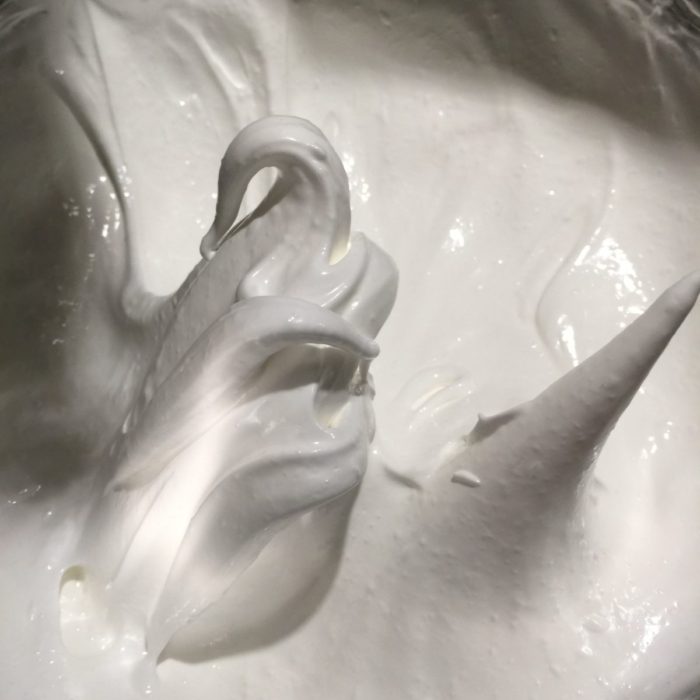 Using either a large piping bag and nozzle or two tablespoons make mini Pavlova on the baking sheet. You can make any size of Meringue.  If you opt to make larger ones they may take slightly longer to cook.
For Pavlova, pipe them with a small indentation in the middle. If you plan to sandwich them together make them as 'peaky' as you want.
Bake in the preheated oven for one hour and then turn the oven off and leave to cool completely.
Meringues will last in an airtight container for up to three weeks.
Just before serving fill with whipped cream, top with a raspberry and a mint leave. Drizzle with caramel sauce if desired. Alternatively you can sandwich the meringues together and pile on a plate.
If you try this or any other recipe on my  website I would love feedback.  If you like this recipe feel free to pass it on.  If you love this recipe please subscribe using the link below, and I promise you a regular supply of absolutely fabulous ideas for feeding family and friends.