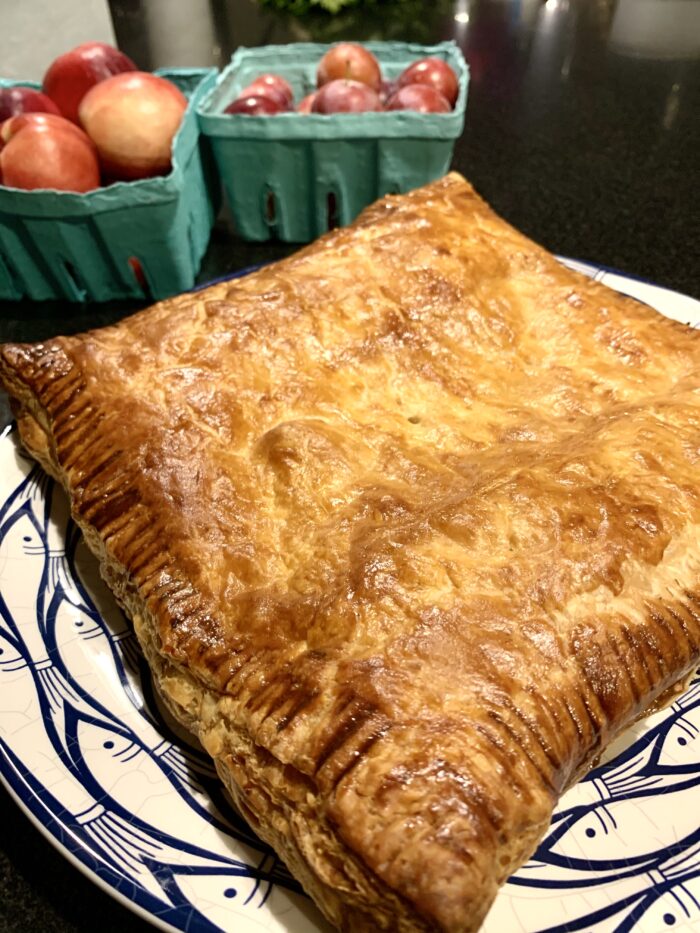 Perfect Picnic Food
introducing The Sound Flat Ham Pie
I am so excited to introduce you to your new go to picnic food recipe. Thick sliced ham and creamy Boursin cheese, sandwiched between two layer of puff pastry. Incredibly simple, yet unbelievably good. The sort of recipe that makes me wonder what I have been doing for the last forty (ahem) years and why I didn't think of this combination myself! And apologies. I was convinced I had already published this recipe in May, well ahead of Picnic Season, but think it only got as far as a quick note on my Instagram!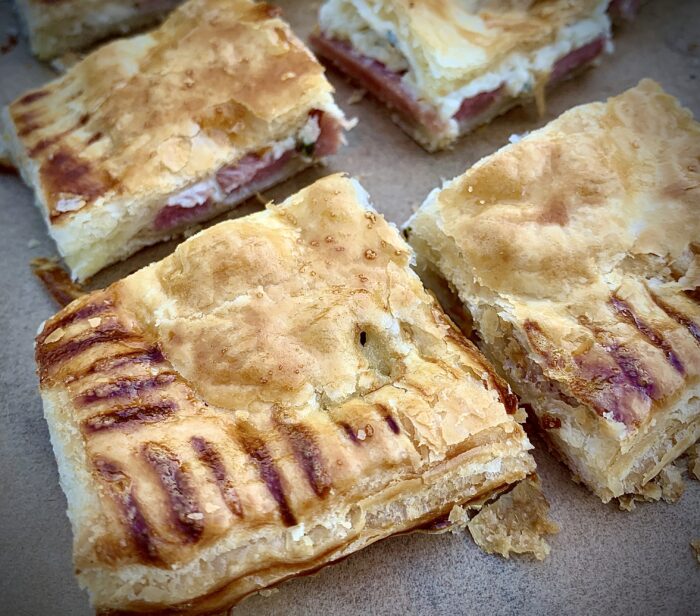 The official name for this sublime creation is Flat Ham Pie, and I believe the idea originated in the U.K. However, I first tasted this dish whilst out sailing with friends on the Sound.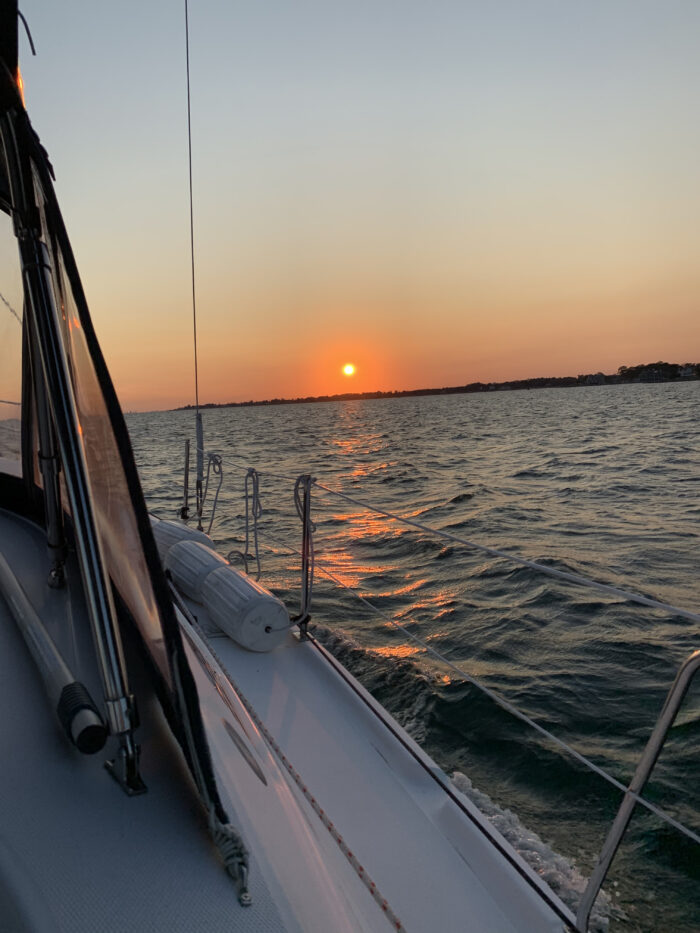 Served cold, with salads, it was a perfect meal for a lazy day on the water. So, I have renamed it The Sound Flat Ham Pie!
Like all good recipes, you can take the basic idea and play with it. Swap the ham for chicken, change the cheese for whatever you have lying in the fridge, add cooked vegetables such as leeks, onion or mushroom, or make it totally vegetarian by leaving out the meat altogether. Delicious hot from the oven, this pie also tastes great cold.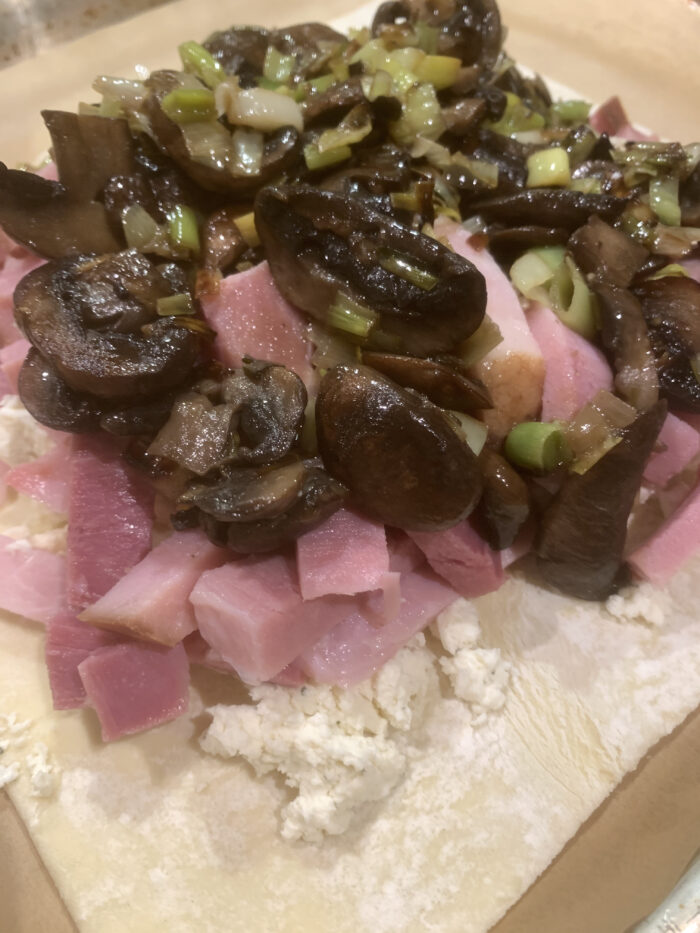 And what to serve with it?
My first choice would be coleslaw or one of my summer salads.
I am going to give you the basic recipe and leave the rest to your imagination.
The Sound Flat Ham Pie
Ingredients
One packet of frozen puff pastry, defrosted (I use Pepperidge Farm)
One pack of thick cooked ham, beside the hams in Stop and Shop)
One pack of Boursin
One egg to wash the pastry
Method
Preheat the Oven to 400F
Line a baking tray with parchment paper (see below for a link to game changing parchment sheets)
Lay one sheet of the frozen pastry on the parchment paper.
Take the Boursin, and spread it over the pastry, leaving a half inch border around the edge.
Slice the ham, and scatter it over the Boursin, again leaving a border around the edge.
Using a pastry brush, wet the edge of the square with water.
Cover the pastry, ham and cheese with the second layer of pastry.
Using a fork, press the top layer down all the way round, making pretty fork indentations.
Beat the egg, the brush the pastry with the pastry brush.
Cut a few vents in the pastry to allow the air to escape, and prevent a soggy bottom.
Cook in pre heated oven for 20-30 mins until the pastry is raised and golden.
Cool slightly before cutting into squares. Enjoy hot or cold! Reheats well.
I recently made individual pies using this recipe (for a fun hangover box, take home gifts from a Bridal Shower). I find Pepperidge Farm pastry divides very nicely into nine 3×3 squares. The cooking time is a little less.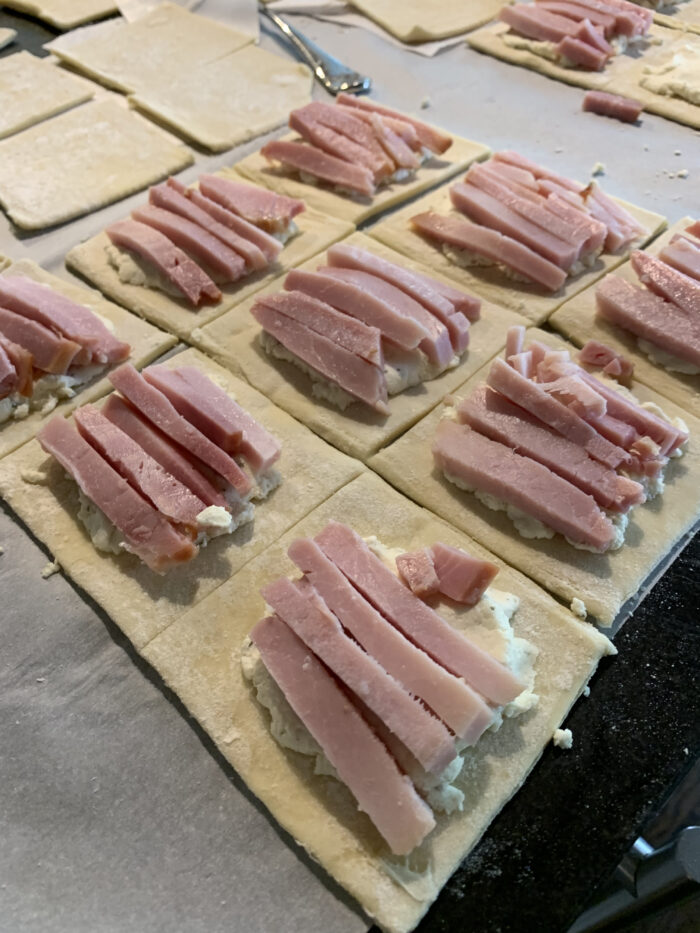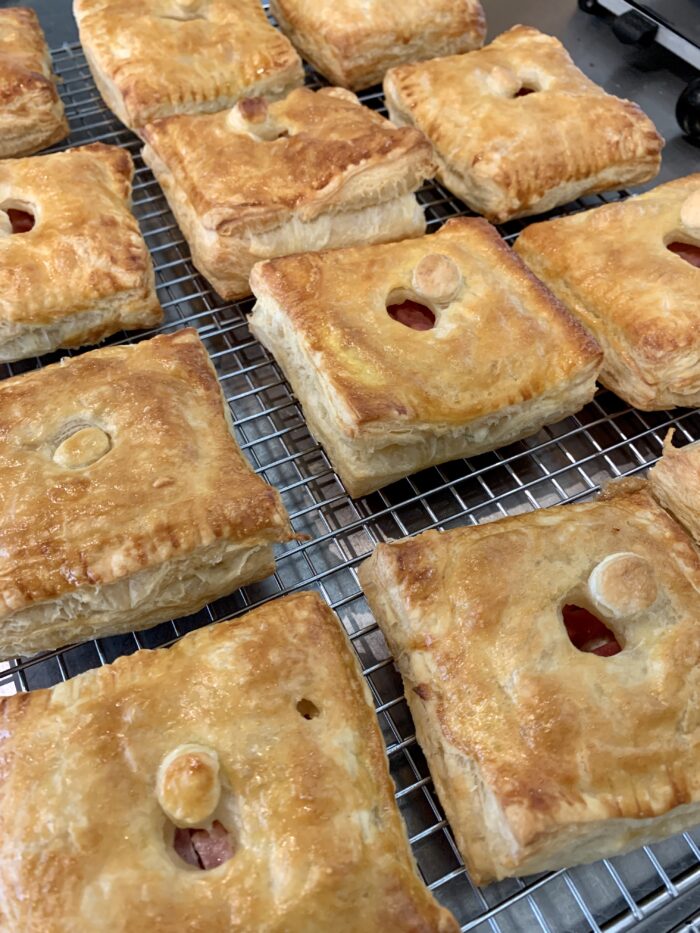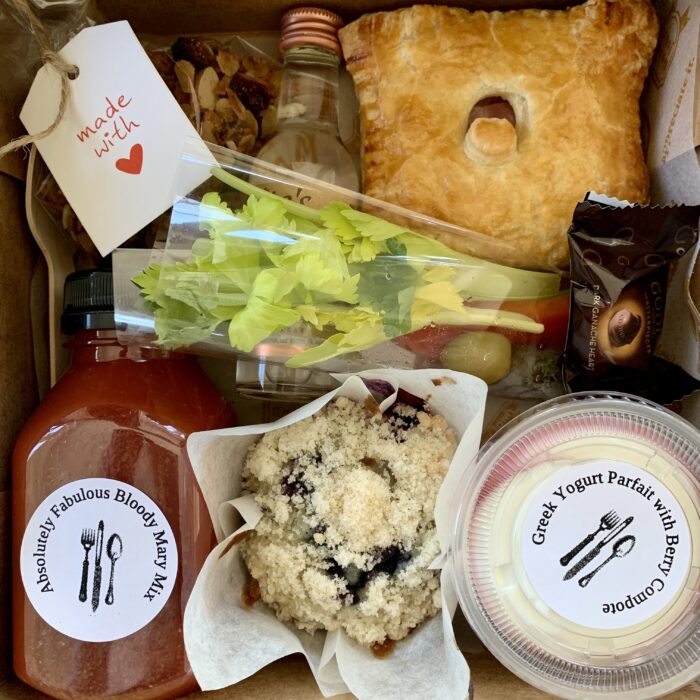 Tag me @carolynsfabfoods 
Game changing parchment paper sheets. I love these, and use them all the time. saves on that searching for a scissors, or ripping the paper then discovering its too small, too big etc. Easy, less washing up and all round stress reducer. If you order through my link its the same price for you but I get a tiny commission 🙂