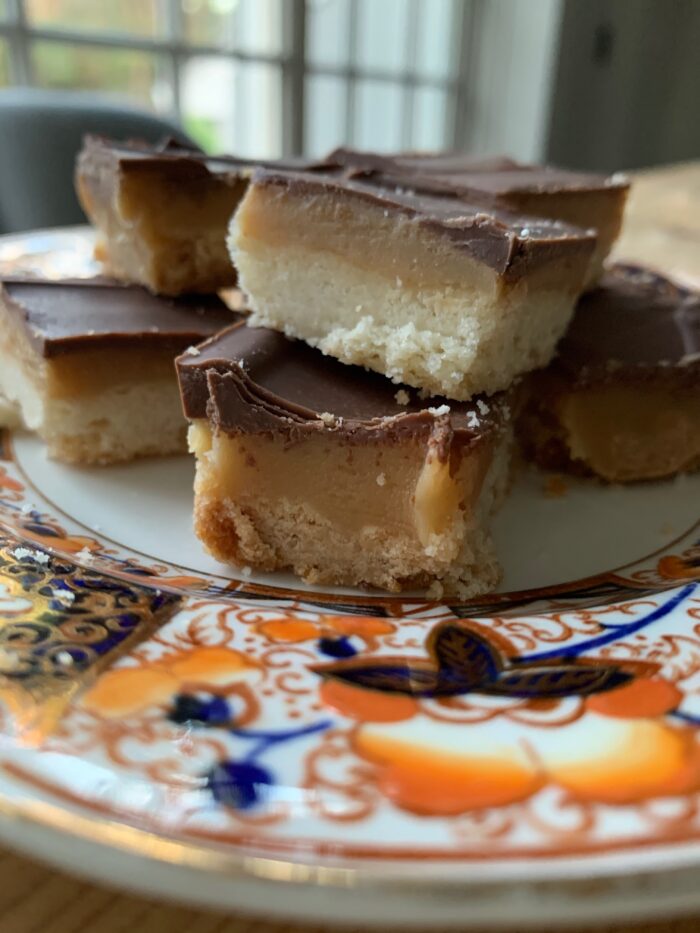 Stress Baking
I hope this finds you well. We are now in week three of staying at home, with the prospect of four more weeks ahead of us. I realize how fortunate I am having (most) of my family with me. The highlight of our day has become walking our dog to the end of the street.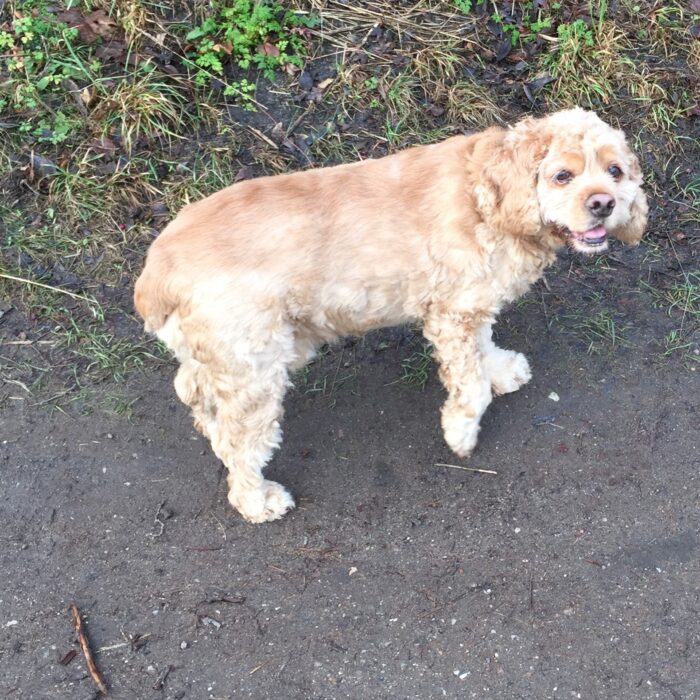 New Video
Like many, I have been doing a lot of cooking and baking, always my go to activities in time of stress. I have also started trying to make videos of some of my favorite recipes. Scroll down to see my latest one (can't figure out how to show a picture, my technical skills are limited).
Food of my youth.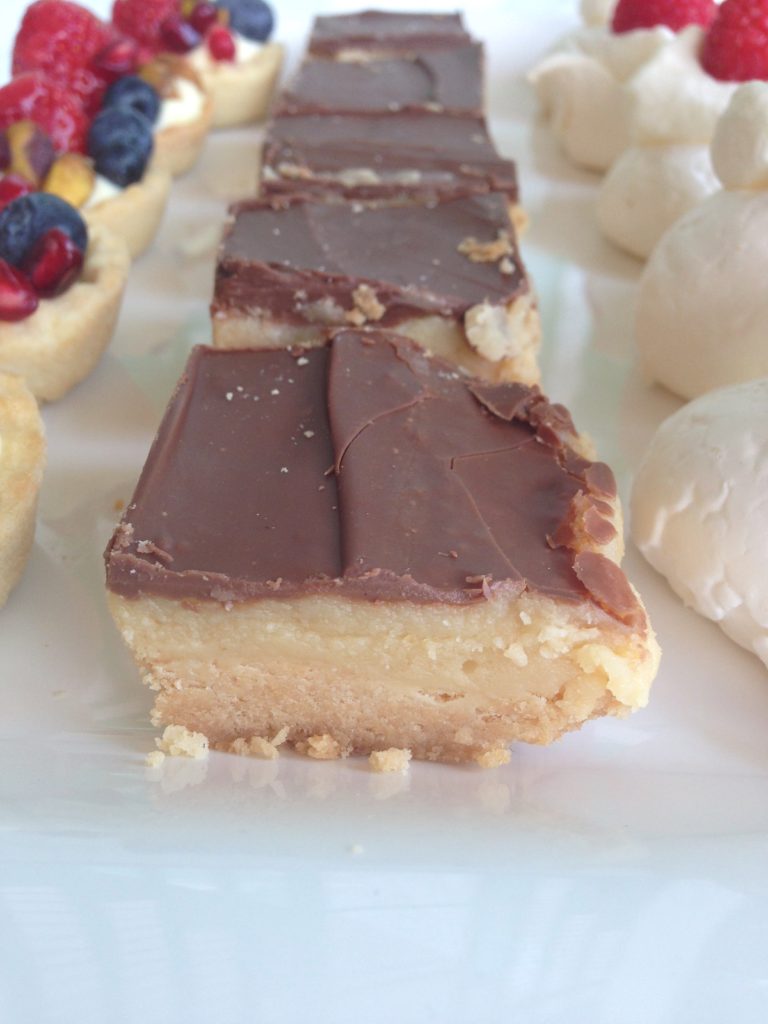 These are my trademark offering, loved by everyone. When I was growing up in Scotland, I spent a lot of time making Chocolate Caramel Squares The recipe I used then, was from the classic 'All Diary Cookbook', which used to sold by the local milkman. I know the new trendy name is Millionaire's Shortbread, but I grew up calling them Chocolate Caramel Squares. You can obviously call them anything you like.
These are now somewhat ubiquitous in the U.K. and available in every store, but the home made version is still something special. I have amended the traditional US shortbread proportions of 1/4 cup sugar, 1/2 cup butter and 1 cup flour and have reduced the sugar as the filling is very sweet. I like to take the shortbread base to the edge and allow it to turn a lovely dark colour. Not burnt, I hasten to add but crispy to contrast with the soft filling. A slightly less well baked version will work perfectly well too, so do not stress.
Caramel
I find the caramel is still tricky and occasionally separates just as it has reached the required color. If this happens take the mixture of the heat and beat for a few minutes and it should return to a smooth caramel. I sometime use an electric hand held whisk, although recently an immersion blender also worked. be careful as caramel can become very hot.
If all the different stages seem too much, slice the job. Make the shortbread base one day, caramel the next and then finish with the chocolate nearer when you plan to eat them. Good Luck!
Base
1 2/3 cups*/91/2 ounces/260g of all purpose flour
1/3 cup*/21/4 ounces/65g sugar ( I put a whole vanilla pod in my sugar container so there is always a subtle vanilla flavor)
1 2/3 sticks of butter*/61/2 ounces/180g( I always use salted, so add a pinch of salt if you do not)
(I use the cups recipe when I make this recipe – a stick of butter is four ounces)
Filling
13/4sticks/7ounces/175g butter
large tin (379g) tin condensed milk
4 tablespoons golden syrup – if you cannot find Lyle's Golden Syrup then Karo light corn syrup will work, but the caramel may be slightly lighter.
10oz/250g Chocolate – I use half of a Trader Joe's Belgian MILK chocolate block in the US, Cadburys Chocolate in the UK and in Denmark have found that Marabou works well (Thanks Avril for the heads up)..experiment!
1/4 sheet baking tray gives a nice thick square but in the UK I used to make these in Swiss roll tins, which also works.
Method
Preheat oven to 320F, 160C.
Add the flour and sugar to a large bowl and rub in the butter until the mixture starts to come together, I use my Kitchenaid and mix everything until the dough starts to come away from the side. As I showed in my recent shortbread video, you can easily make the shortbread by hand. Tip the mixture into the tin and press evenly over the base. Prick with a fork and cook for 35-40 mins until a golden brown, see notes above.
Caramel
For the filling melt the butter in a large thick bottomed pan and then add condensed milk and syrup. Stirring constantly, bring the mixture to a slow boil. Continue to stir, adjusting the heat as necessary, until the mixture has thickened and turned a medium golden brown. This part can take up to twenty minutes of constant stirring, I sometime use the time to catch up on my phone calls. The darker the caramel the better the taste. You can use a wrinkle test, similar to how you would test jam, to see if the caramel is set enough. Drop a small amount of the mixture onto a cold plate and leave it to cool for a few minutes. Pus the mixture gently with your finger and if it wrinkles it is set. Otherwise cook it a bit longer. (If the mixture does not set when cooled you will end up with very runny caramel squares, not the end of the world and keeping them in the fridge helps!)
Pour the caramel over the cooled shortbread and leave until it cools down.
Chocolate
Melt the chocolate in a bowl set over a small pan of simmering water. Do not allow the water to boil or you may burn the chocolate.
Once fully melted, spread the chocolate over the caramel mixture. Okay, so this last part you can make as easy or as hard as you wish. If you can temper the chocolate it makes for a wonderful shiny finish. Sadly tempering is horribly complicated and not always successful, click on this great post by David Lebovitz for more info. My advice is to simply melt the chocolate, and then refrigerate the tin once you have poured the chocolate. Try to catch it before the chocolate has set completely, otherwise it can crack when you are cutting it. At this stage divide the tin into equal pieces, I generally make 48 squares per tin. If the chocolate is not tempered it can discolor or 'bloom' so these are best kept in the fridge.
I also normally make a double batch when I am making this recipe, and freeze the other tin for later.
Gilding the Lily or variations
These caramel squares really need no improvement but…
Salted Chocolate Caramel Squares
I made these recently for my dear friend Denise, who is now running the bakery at a cute little organic farm, Amber Waves Farm. As we talked about the ingredients I realised I had used unsalted butter and omitted to add salt. We had a brainwave, Maldon salt sprinkled on the chocolate! Rather good.
While I was at Amber Waves Farm, we had a visit from a celebrity guest, non other than the fabulous Ina Garten. Can you tell how hot is was in the kitchen?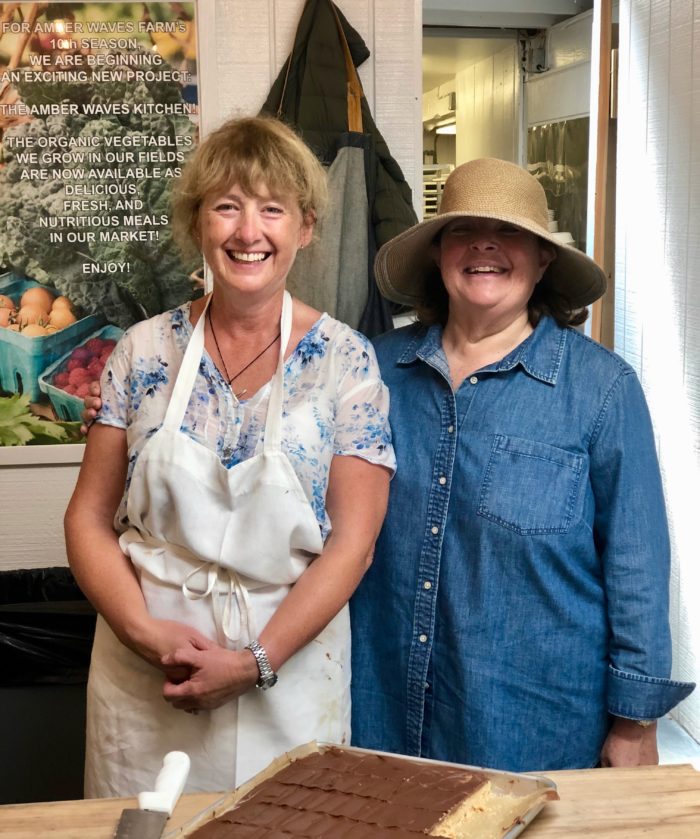 For the full story, read my The Hamptons revisited and Billionaire Shortbread!
Nuts!
My mate, Sharon recently made these. By accident she picked up the chocolate with added nuts. Undeterred, she used it anyway and said the resulting nutty caramel squares were great.
Wonder Bars
Prior to starting my own catering business I worked at Good Food Good Things, now called Browne and Co. I was out front serving soup and coffee, looking longingly at the chefs in the kitchen. Diane Browne, the owner, makes this amazing wonder bar. Layers of shortbread, pistachios, caramel, coconut and white and dark chocolate. I have tried to replicate it by simply adding pistachios and coconut to the caramel and it works, up to a point, but is nowhere near as good as the original bar.
Stay safe, stay home, take care!