Noma
I remember reading an article, years ago, in the New York Times Sunday supplement, about this tiny restaurant on the outskirts of Copenhagen The restaurant was called Noma, from the Danish for Nordic (Nordisk) and food (mad) and had just been named the World's Best Restaurant. The year was 2010.
What had attracted the judges, was Noma's fierce commitment to using ingredients which were sourced within a 25 kilometre range of the restaurant, foraged from the sea or land or created in their adjoining food lab. Think curing, pickling and fermenting on an epic scale. Most famously, the restaurant used live ants in their dishes, as a replacement for citrus tones. Lemons, limes and oranges cannot grow in a Nordic climate.
Little did I imagine that, six years later, I would be living just over a mile from Noma. Running past it, on a regular basis, as part of my route around Copenhagen's inner harbour.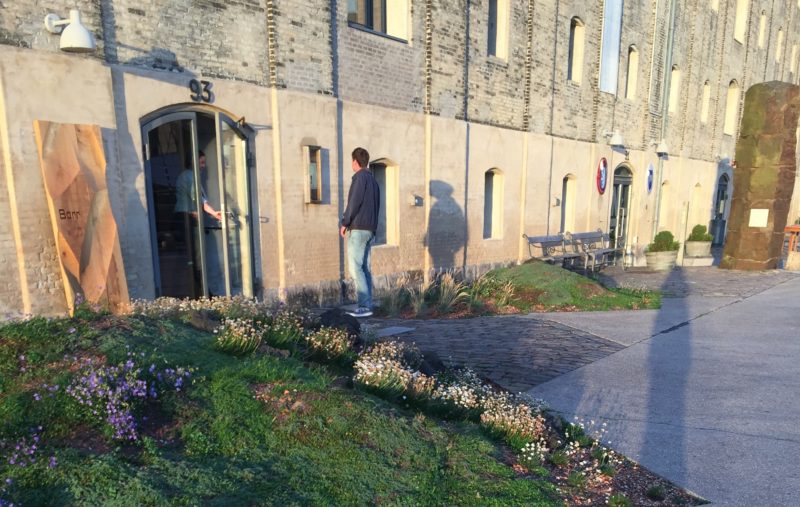 The Manifesto
Of course it all started in 2003 when Noma first rocked the world with its new Nordic Cuisine. Two young chefs, René Redzepi and Claus Meyer decided that they would no longer apologise for Danish food. Their manifesto was to use ingredients that could be sourced locally. No more lemons or olive oil.
They also started experimenting with pickling and fermenting, and foraging in the surrounding woods and sea. They changed the way food was presented and customers were served moss and lichens and insects. Suddenly, a small restaurant, in the middle of Copenhagen, was voted the best restaurant in the world, four times in total.
Change of scene
In February 2017 Noma announced they were closing their restaurant, and in the process losing their two Michelin stars. They were relocating to Refshaløen, on the outskirts of Copenhagen, close to Freetown Christiana. At the new site they would have space to grow some of their own food, Urban Gardens being the new trend! They also wanted a chance to reinvent themselves and continue pushing boundaries.
The New Noma
Noma reopened in February 2018.
We have been cycling past the new Noma all summer and seen the site transform from piles of building materials to beautiful landscaped greenhouses and gardens.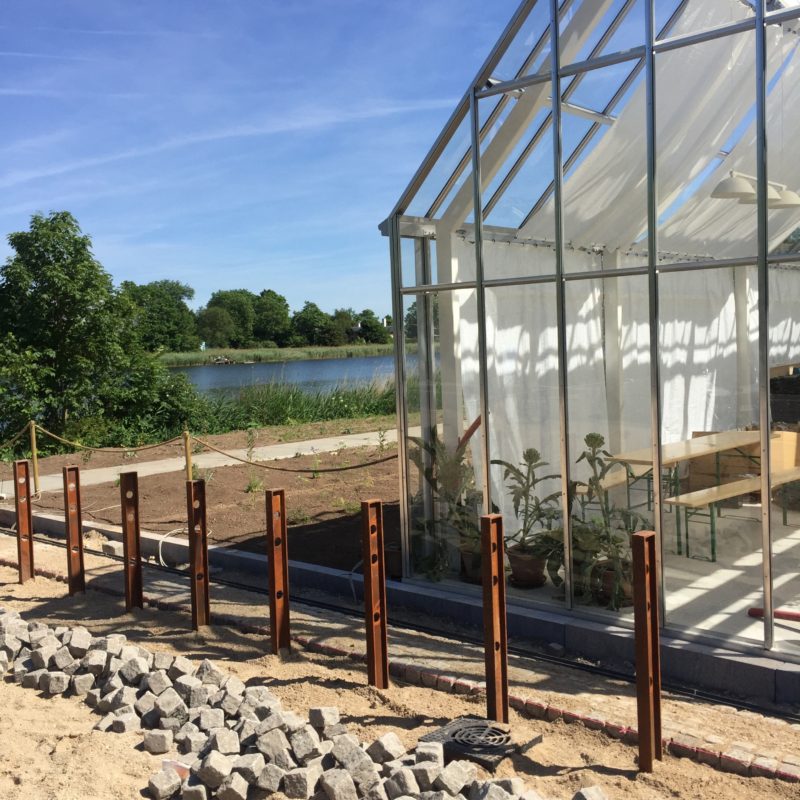 The new Noma is beautiful.
It overlooks the new power plant come ski slope and was designed by the same architect, the recently knighted Bjarke Ingels of the Bjarke Ingels Group(BIG). Yes, I hear you, overlooking a power station might not be everyone's first choice for a new start, but this is Copenhagen where even the power stations are cool.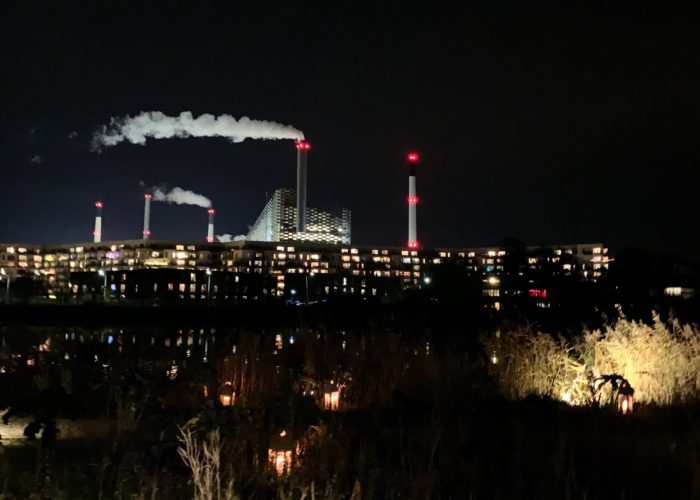 Noma now offers three separate seasonal menus; seafood Feb-May, vegetables June-Sep and Game and Forest Oct- Jan. Bookings for Noma are released months prior to the start of each season, and generally are sold out within minutes. If you want to find out when the next season's booking starts, follow them on social media. Their instagram account is @nomacph.
Ever since I arrived in Copenhagen I have been wanting to go to Noma, bucket list stuff so I was so excited when my clever husband managed to snag a table for four on Halloween.
Dinner at Noma!
Our reservation was for 9pm. We arrived 15 minutes early and were delighted to be greeted by one of Noma's most famous Employees, Ali Sonko.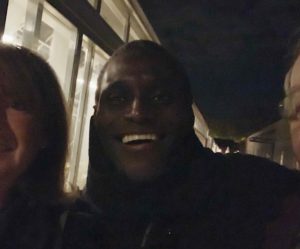 Working as a dishwasher since the original Noma opened in 2003, Ali recently made the news when it was announced that he had been made a shareholder of Noma. He now owns a percentage of the restaurant and has been told that his dishwashing days are over. He has been invited to work front of house. I rather felt I was being welcomed by royalty!
We were shown into the greenhouses to wait until our table was ready. Outside the gardens were lit by lanterns and we had a fabulous view of the power station and the greenhouse beyond.
And then it was our turn! We were shown the path and told to walk down to the restaurant. It was a gorgeous still autumn evening, and the approach to Noma down a stone path, lit only by candles, was totally magical.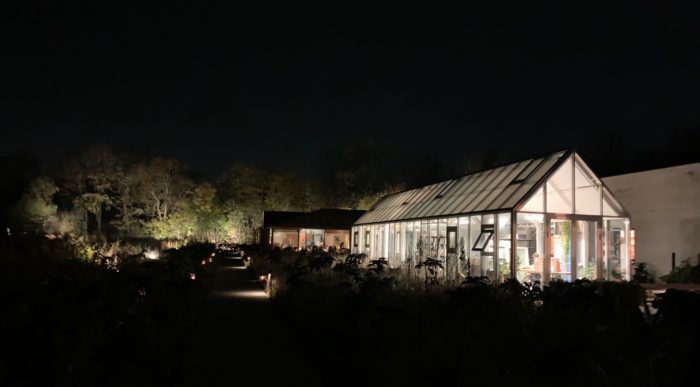 As we entered the front door we were welcomed by the entire staff, think Lord Grantham arriving at Downton Abbey, who have briefly left the kitchen to individually greet each set of guests.
It was such a lovely touch. I felt slightly emotional and super excited for the rest of the evening.
There was a nod to the season with pumpkins all around.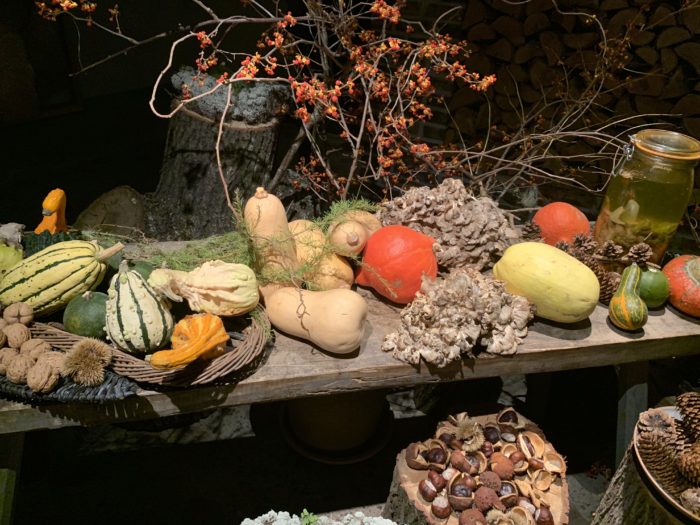 In the restaurant we were shown to a round table, my favourite, set for four. I think it might be impossible to have a bad table at Noma as the layout is spacious and all tables have views of both the kitchen and the outside thanks to the large quantity of glass.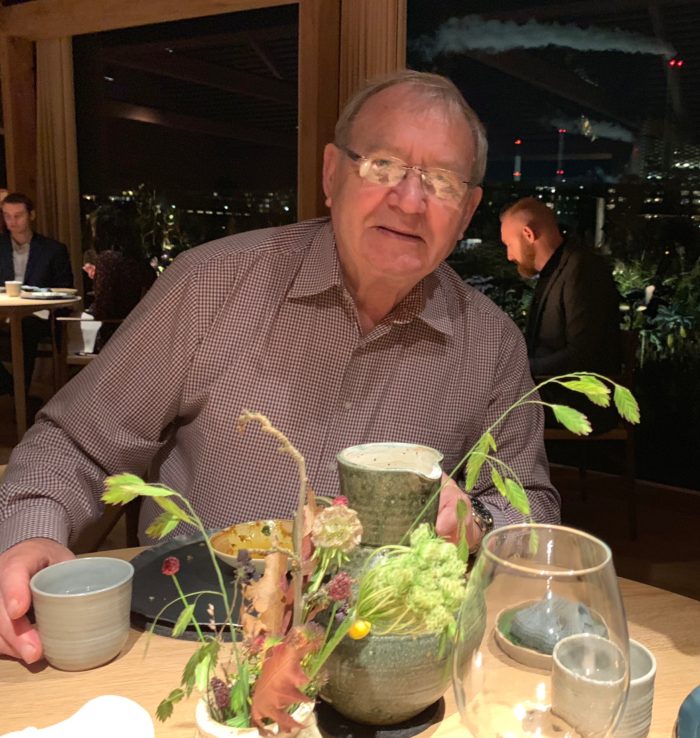 The furnishing are totally Scandinavian, designed by Studio David Thulstrup, minimal but super comfortable and very stylish.
One of the defining characteristics of New Nordic cuisine is the exceptionally high level of service. Normally, as each dish is served , it is described in loving detail by the staff. Known for it high ratio of staff to customers and total attention to detail we suspected Noma was going to take service to a new level. It did! (Now remember peeps, we spent fifteen years just outside NYC, where some restaurants pride themselves on being rude to guests.)
Our server came and talked us through the evening. We had booked for the game and forest menu, where meat was going to take centre stage.
Natural Wines
After much discussion, we opted for the wine pairing. Noma has also started a revolution in wine, and only serves natural wines. I am not a big fan as I find, without all those lovely chemicals, natural wine can be a little murky But we were at Noma so it seemed only right that we had the full experience!
The first glass, a rosé Lambrusco, was surprisingly drinkable!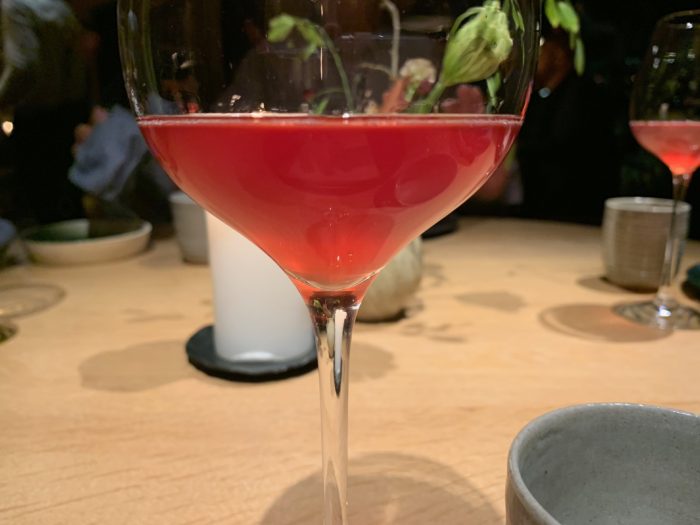 The Menu
And then the fun started!
The first dish was a hot broth. The idea was to drink the broth through the moss, obviously you didn't eat the moss! The broth was delicious and I felt the first dish was surprising normal and not too challenging. It was only later, when we were handed the menu on the way out, that I saw we had been drinking fermented squirrel.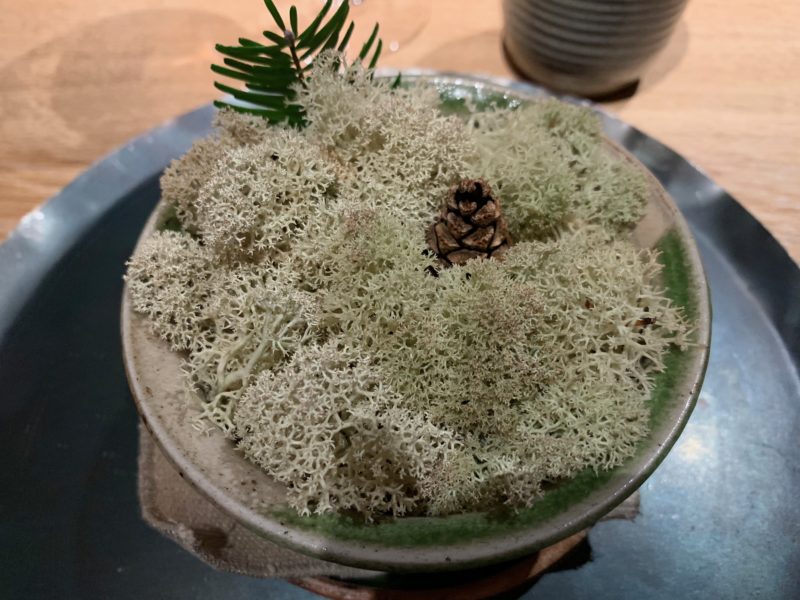 The second dish took us immediately out of our comfort zone. After being told about lovingly sourced reindeer from Finland (did anyone see the Portlandia sketch about meeting your chickens before you ate them?), we were served tartar of reindeer heart,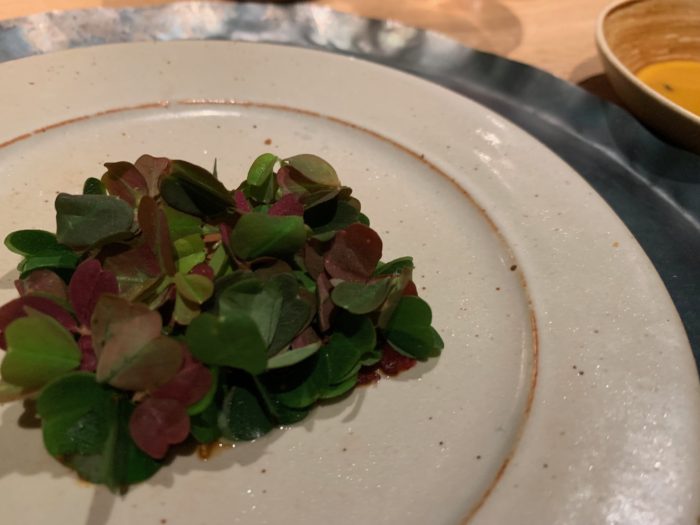 with a dipping sauce of egg yolks and the trademark ants to give it a little acid. Oh dear, pardon the pun, if this was only the second course, what else was the evening going to hold?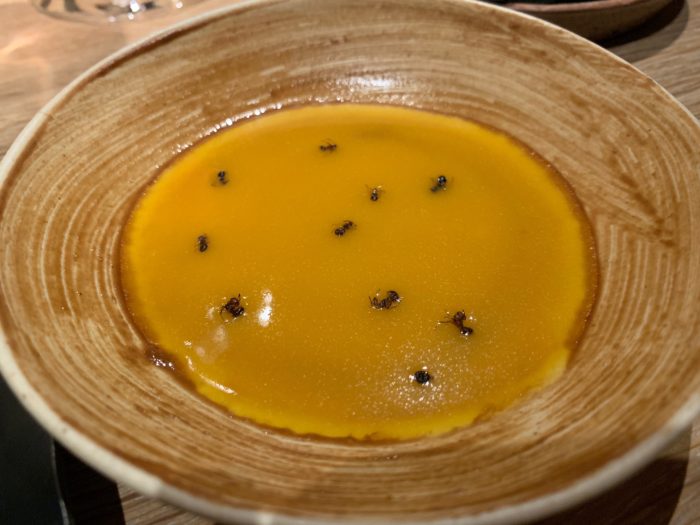 And then we did eat the moss, deep-fried, stuffed with sweetbreads. Actually quite delicious.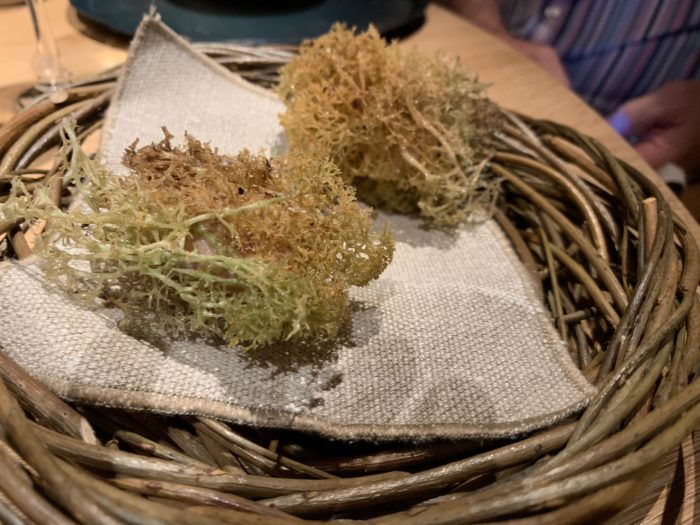 The courses were coming very quickly. The next part of the reindeer we were asked to eat was the brains, served in a caramelised milk skin. The milk skin I had eaten before. It is served at 108, one of the Noma family of restaurants, and again it was fabulous. The brains were, you know, brain like.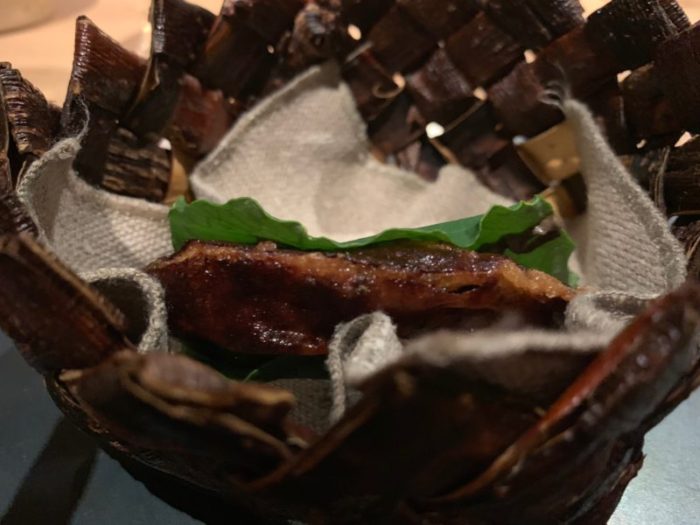 And the final reindeer course was the tongue with chilli and pine, tender meat with a slight kick.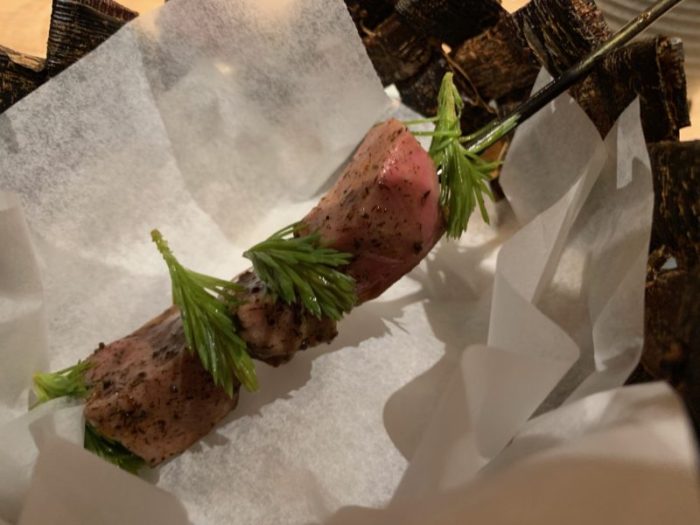 This was my first time eating reindeer, however my neighbour told me she they eat a lot of reindeer in Greenland, where she lived for many years, including tongue and brain. So maybe I just need to get out more!
We left Finland, and were served a fairly normal jellied pheasant broth with caviar.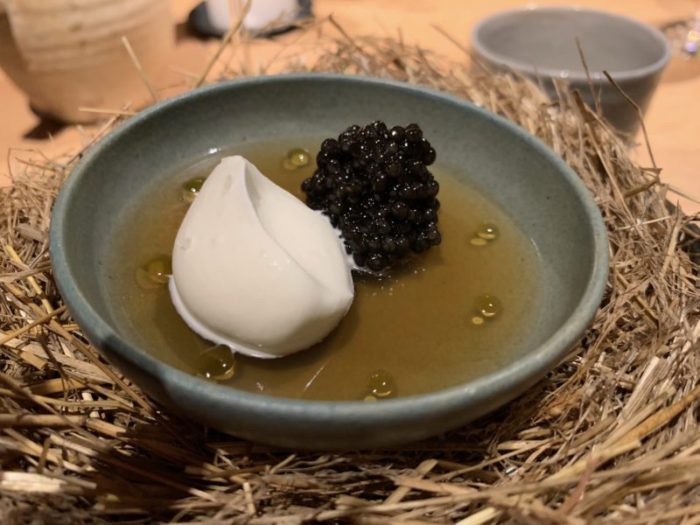 Then a small salad with apples and pine.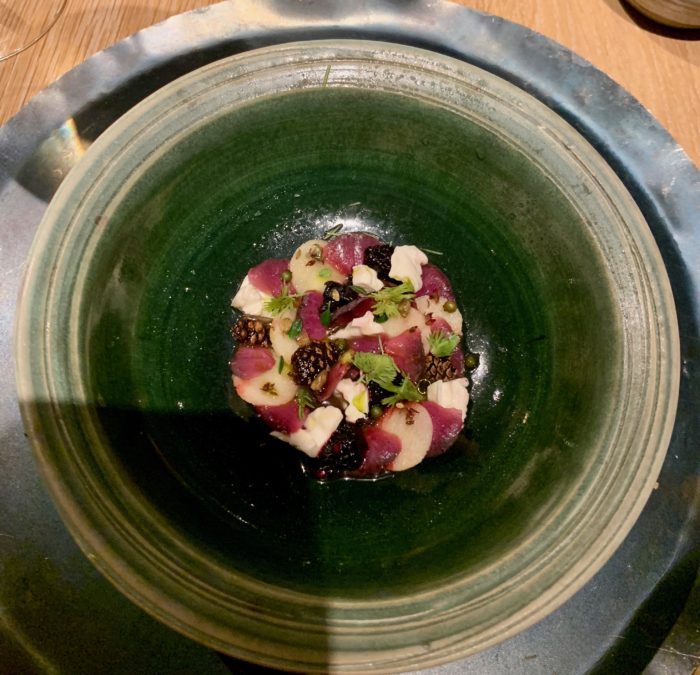 After the salad was cleared we were all given a box with a lid. As the waiters left, we lifted the lid and found a shiny black beetle inside. Now, by this time, we were prepared for almost anything but all four of us hesitated. Were we supposed to eat the beetle, or was this some kind of Halloween joke?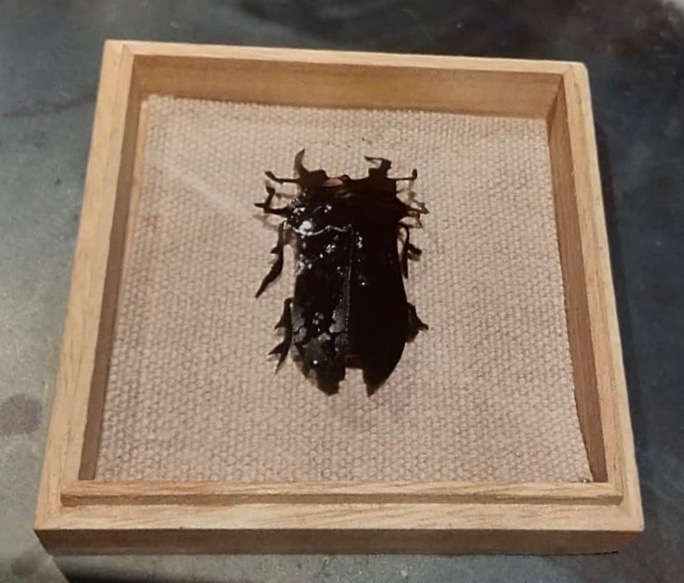 After a few moments our waiter reappeared and told us that beetle was in fact made of dehydrated fruit, I was almost disappointed by the lack of crunch.
The next course was a lovely plum dish, very normal.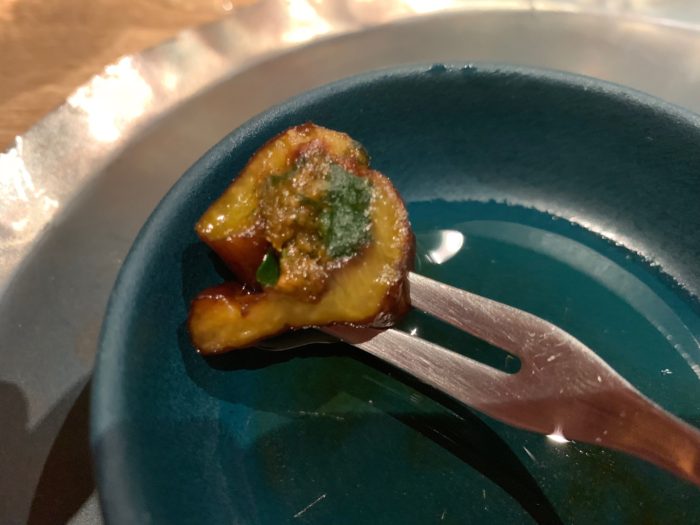 This was followed a beautiful pumping dish with morels and bee pollen. It was a little waxy.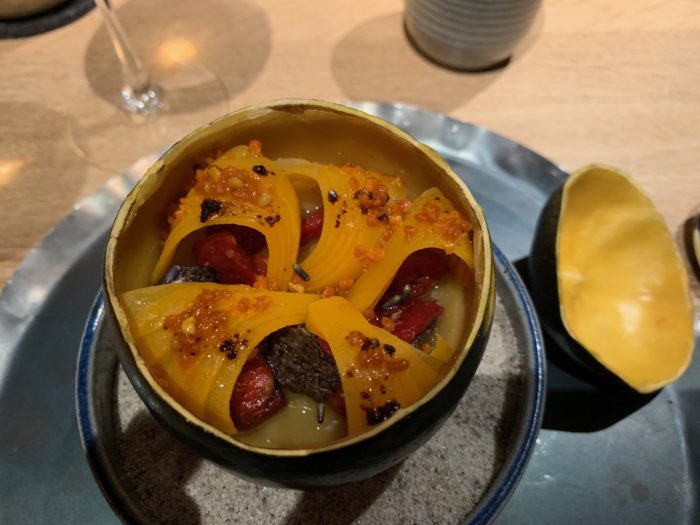 Then there were some delicious mushrooms with greens.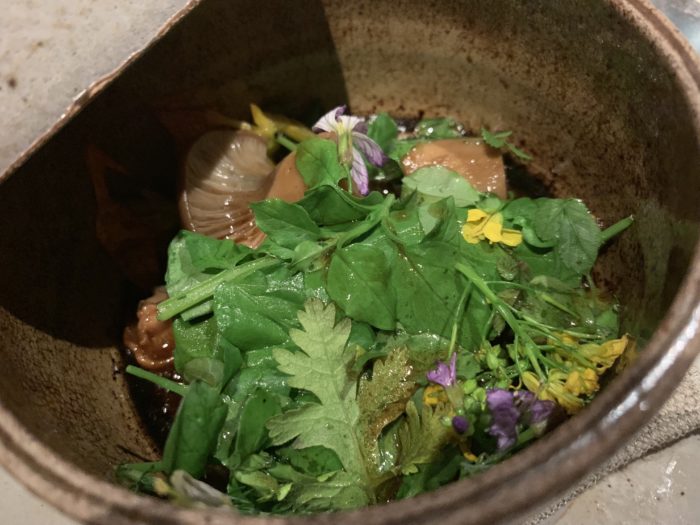 No bread is served with the meal, but we did have a bread course. A little flatbread flavoured with truffle.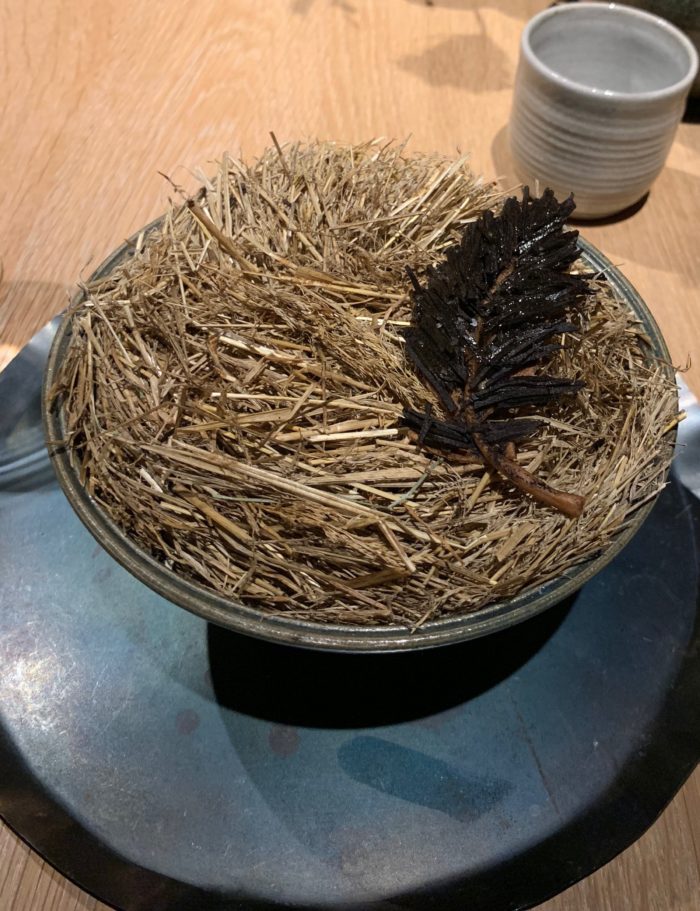 Duck Feast
And the the most normal course of the evening, Robert's favourite, some barbecued duck breast.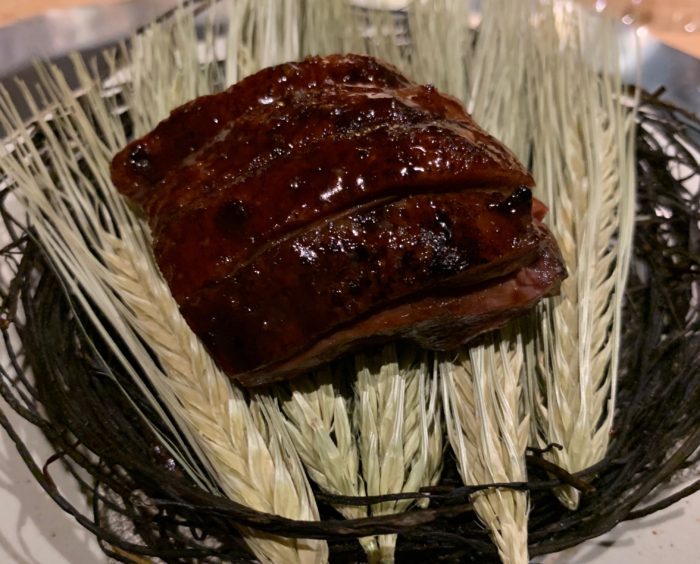 More brains, duck this time. It was only after I had eaten the tiny spoonful of duck brains that I saw what they had been served in. A duck head!
Now, if I think about it, I should be happy that Noma is bringing a Nose-to-Tail sensibility to other animals, a Beak- to-Tail-feather if you will, but yet I was slightly disturbed by the presentation. Oh and some cured breast meat.
A beautiful salad was up next.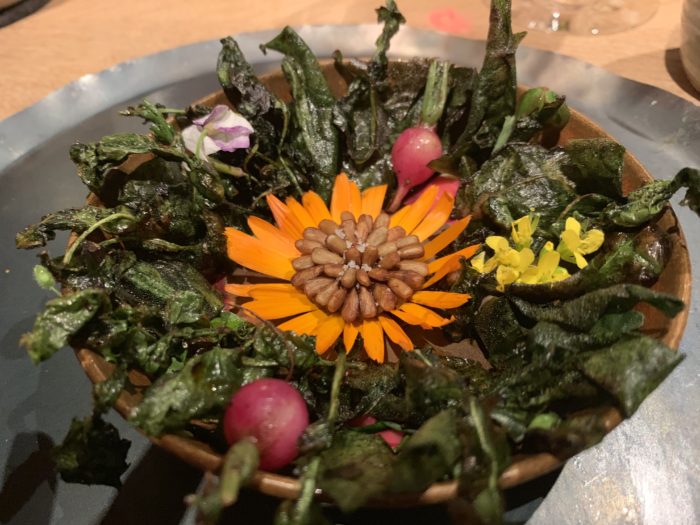 And then probably the most challenging dish, a whole duck wing was served up with a deep-fried morsel at the end.
Time for dessert
The first dessert course was served and we were back to our old favourites. Blueberries, walnuts and ants. After what we had just eaten this was totally tame.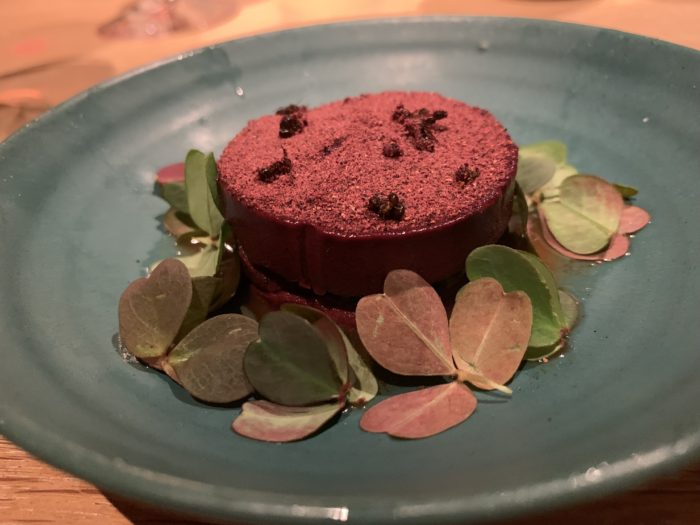 Some crab apples made to look like cherries served with duck feet (no photo) made of caramel.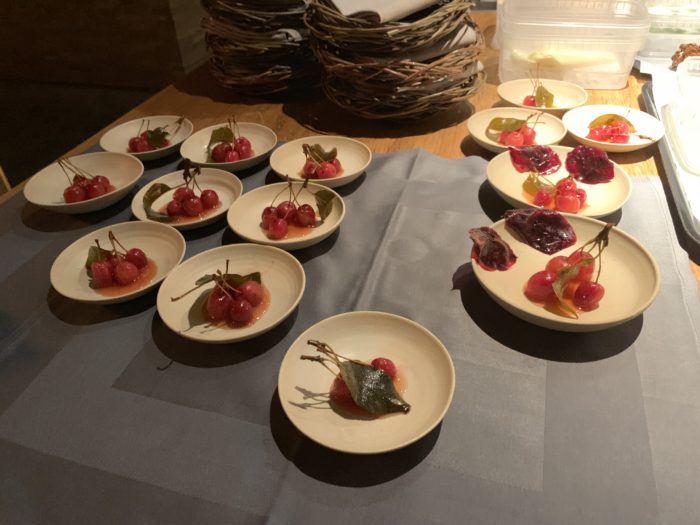 The final course was more moss, this time covered in chocolate. We ordered coffee, not sure where I found the space for it.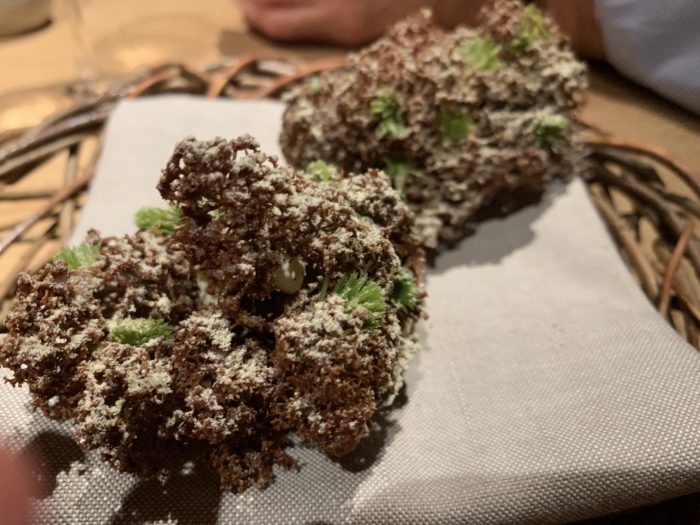 It was a beyond fabulous evening. I loved being there with my 'boys', husband Alan, son Robert and Alan's dad, also called Alan, who flew from Scotland for the meal. The wine pairing worked well. Much of the meal felt appropriate for Halloween, slightly troubling food, possibly stuff of nightmares? Alan's father has been kept awake, reliving the meal, in a good way I presume. He did offer that all that missing on the night was a witch standing in the corner over her cauldron!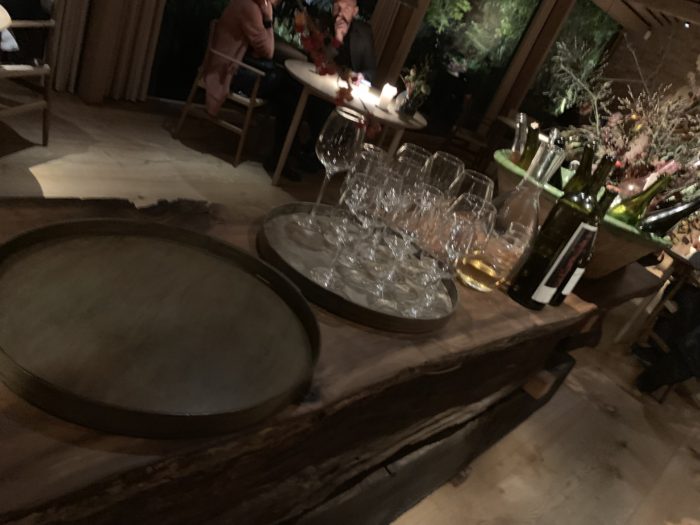 If you fancy trying your hand at fermenting, then Noma has just published a new book!
I love to cook and in the States had my little catering company serving very normal food. Coming to Denmark, I thought I could master some of the New Nordic techniques and expand my cooking skills. (I even applied to intern at Noma, but they never replied!). By the end of the meal, I was starting to crave comfort food, something recognisable, like mashed potatoes or a proper pudding. The next day I was teaching a lunch class along the lines of my recent post.
I thought I was doing well swapping out asparagus for butternut squash, you know going with the 'whole seasonal cooking thing'. But I suddenly realised that, what I was offering, was food I wanted to eat every day. So I will leave you with probably the best desert in the world, not an ant in sight
White Chocolate Bread Pudding with Bourbon Caramel Sauce
PPS
Yes I know, Sticky Toffee Pudding!