Thanksgiving 2018
Back 'home' in Connecticut this year! So excited to be doing all the usual stuff, coffee mornings, drinks, brunches, High School American Football and Thanksgiving dinner with family and friends. I am truly giving thanks to my dear friends Felicia and Marty who have lent us her house while they celebrate Thanksgiving with their family in California. I am hoping the wild fires currently burning there are brought under control and the smoke clears for all living in that gorgeous state.
Our family are thankful to be together in beautiful Rowayton,,a small town about an hour from New York, with its wonderful  beaches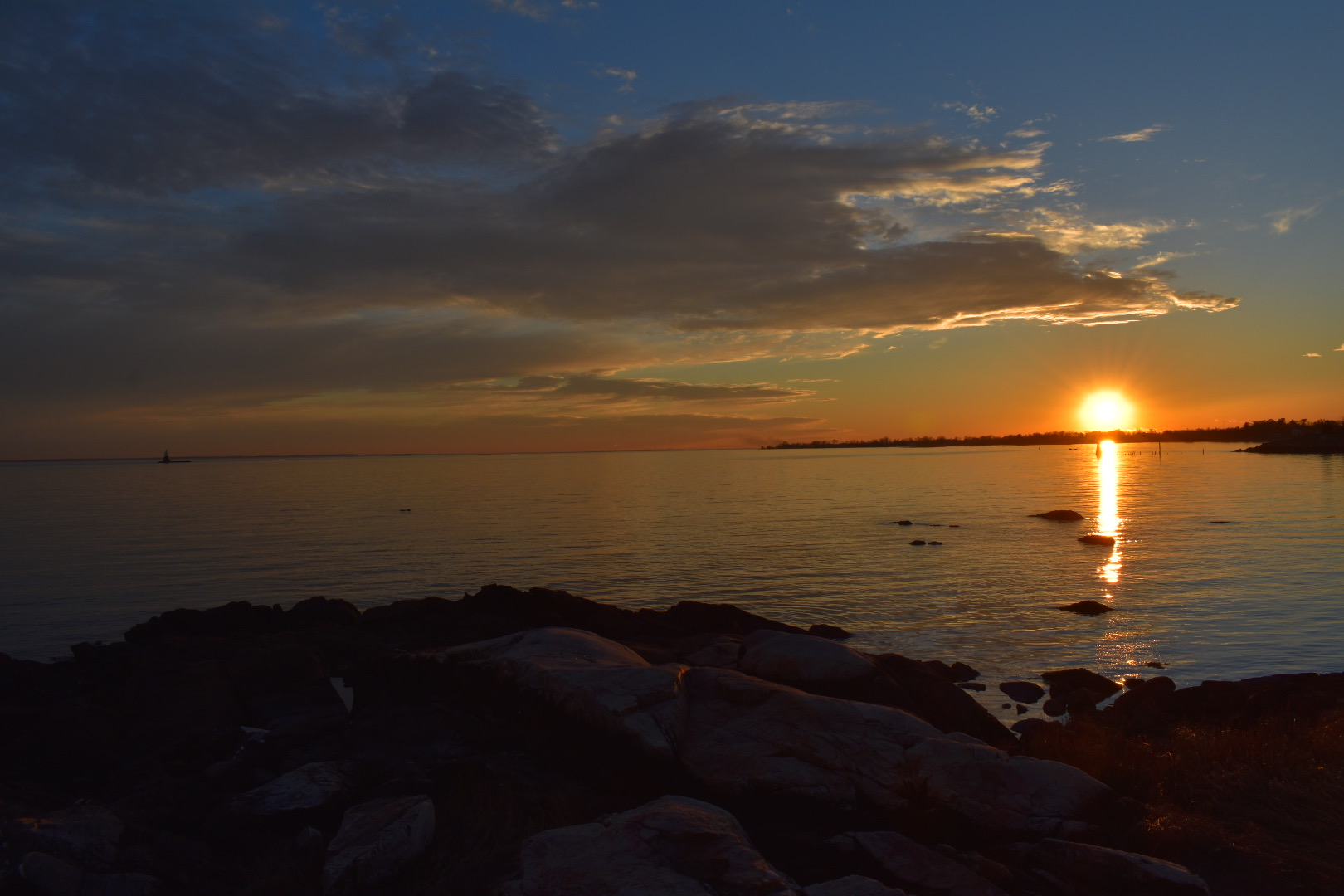 Coastal walks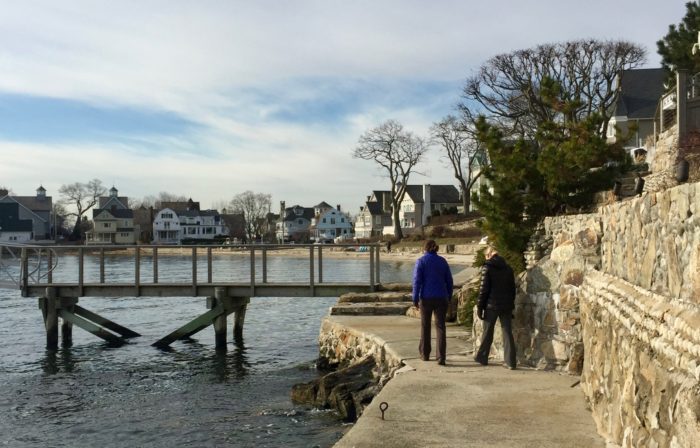 and cute little houses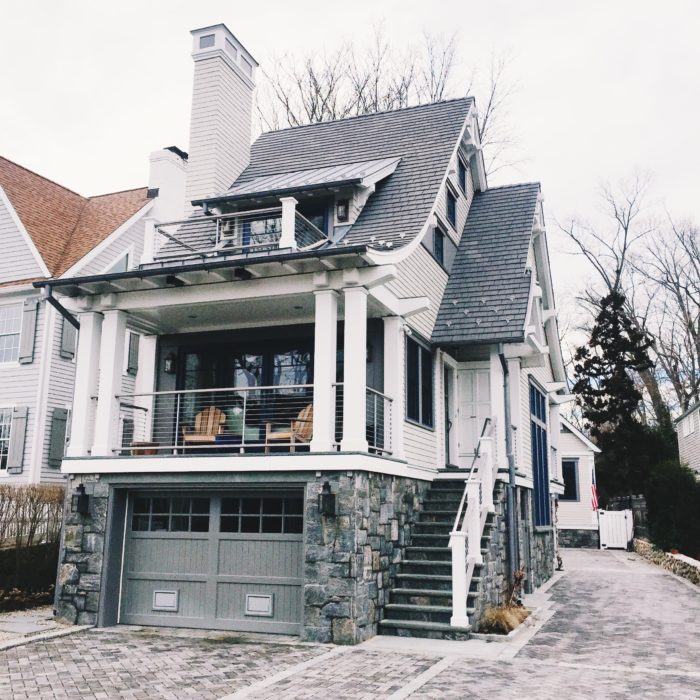 many of them designed with a nod to the Arts and Crafts style by the fabulous firm of architects Pagliaro Bartels Sadja.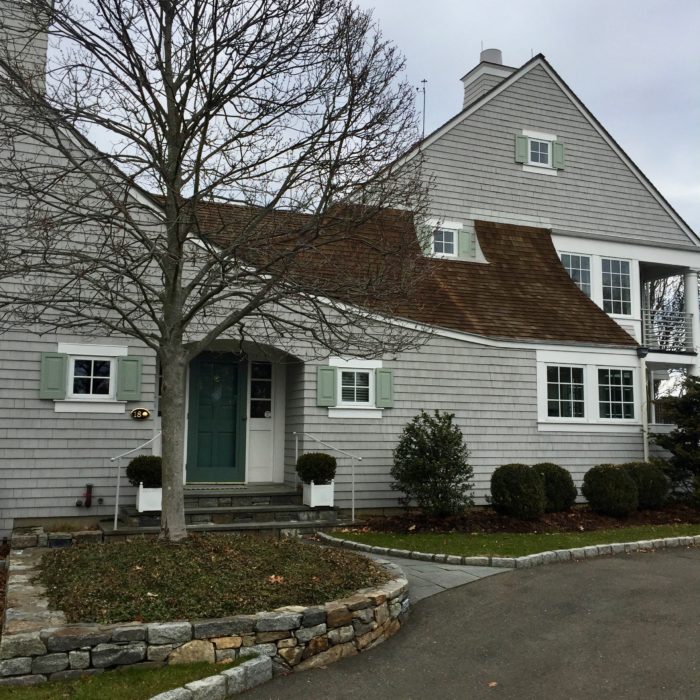 California Dreaming
Last year we celebrated  Thanksgiving in Novato, in North California where two of our children are now living.  We blagged an invitation to hang out with close family of our friends Marty and Felicia, for which I was very thankful. We did the usual Californian stuff, lots of hiking  and wine tasting.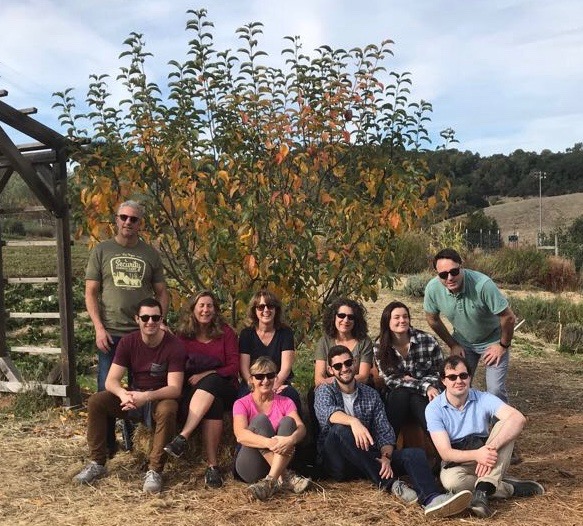 Origins of Thanksgiving
The first Thanksgiving meal was celebrated in 1621 and the menu probably included Swan, lobster and seals.
In September 1620, a small ship called the Mayflower left Plymouth, England, carrying 102 passengers. The Pilgrim, as they are now commonly known, were seeking to escape religious persecution and start afresh in the New World. They reached Cape Cod after 66 days and eventually crossed Massachusetts Bay where they established a village at Plymouth. During the first winter half of the pilgrims died due to malnutrition and scurvy. In the Spring the survivors were greeted by Native Americans, who taught them how to fish the rivers, extract maple syrup from trees and to cultivate corn, ensuring they were prepared for the coming seasons.
The meal was offered by the pilgrims who invited their Indian allies as a thank you for all the help they given over the first challenging year. The Native Americans, good guests as ever, brought five deer as their contribution to the first extended family gathering!
Traditional Thanksgiving
Thanksgiving is a time for tradition, family rituals, football and eating.  It is probably my favourite holiday, Christmas without all the stress of gifts.  As it is not observed outside of Canada and the States, it would be a normal working day in Denmark, our present home.  After so many years of living in America that would just seem just wrong, so we have headed back each year to celebrate with our family.
I am sure you all already have your Thanksgiving organised and know which dishes you are going to make, however just in case you are looking for a little inspiration I have a few thoughts to share:
The meal itself
I have been hosting Thanksgiving for most of the time we have lived in Connecticut. It was the one meal where I encouraged everyone to bring their favourite dish and we sometimes ended up with as many as seventeen different sides.  There were always the standards, turkey, obviously, mashed potato, did I mention my potato obsession? In addition, we had to start with Kate's Sausage Rolls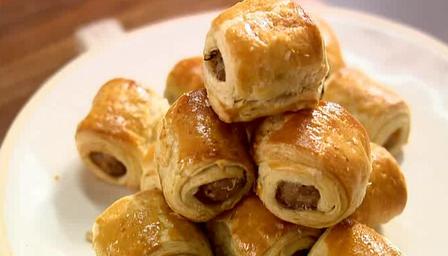 and a Holiday Cheese Platter from the wonderful Darien Cheese Shop.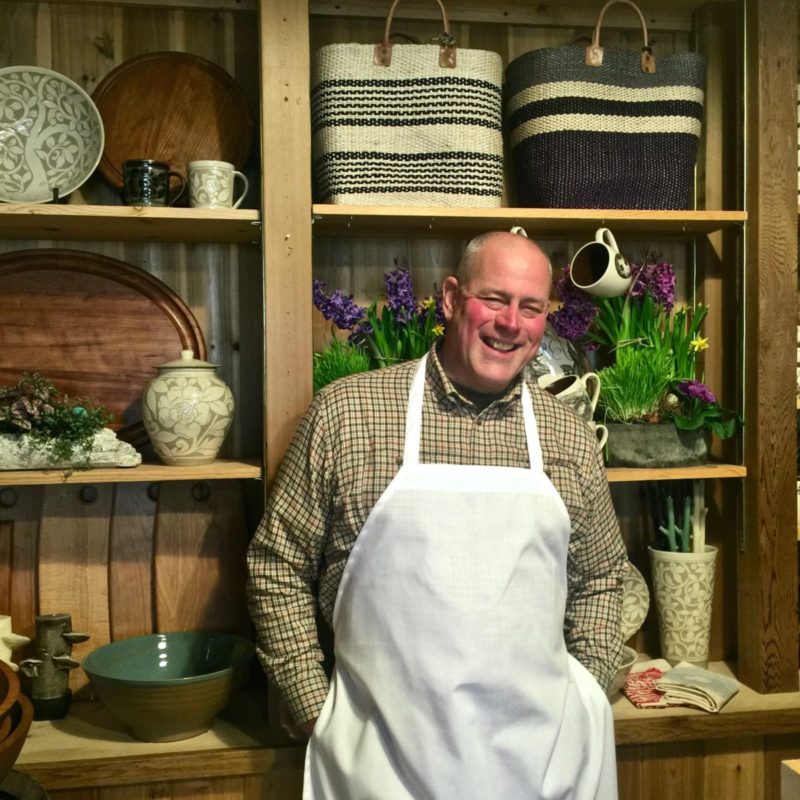 We always had a fairly long cocktail hour, as it is my favourite part of any meal.
I liked to serve a little soup before the main event, maybe Carrot or Butternut Squash with Pear and Stilton.  Everyone had a chance to find their seats and faff around with drinks beforehand and we had a fighting chance of eating hot food when everything was finally served up.  If I was super organised I ran the plates for the main course through a quick cycle in the dishwasher just to heat them up.  I had a warming drawer, but it was normally full of things being warmed.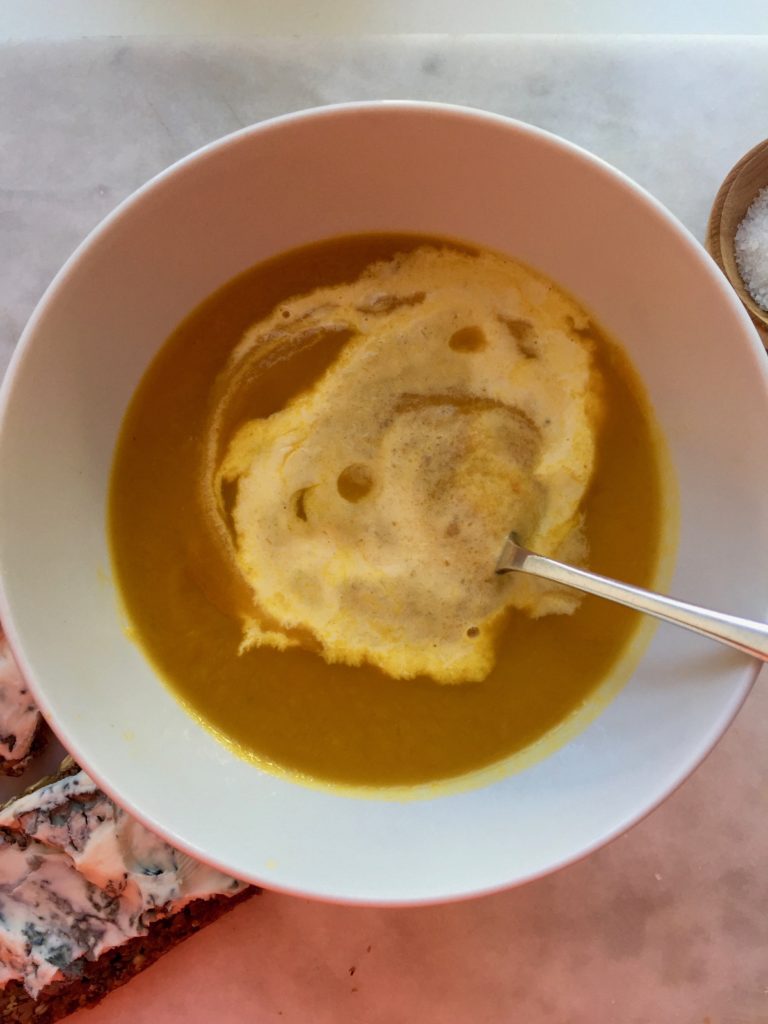 Thanksgiving Menu
Every family has its own version of a thanksgiving meal but there are certain elements that are totally traditional.
Turkey!
Stuffing or Dressing
Green Bean Casserole
Sweet Potatoes with Marshmallows
Mashed Potatoes
Gravy
Cranberry Sauce
Now in my opinion you can never have too many sides.  I sometimes think I might not even notice if I forgot the turkey as long as I had gravy, bread sauce (it's a British thing), cranberry sauce and a bit of everything else.  Rebecca always brought fabulous roasted root vegetables. Ellen's family liked peas and sweetcorn. There were the obligatory green beans and corn bread. In recent years my new favourite side was Roasted Brussel Sprouts with Cranberries and Pecans. For years I have also been making my stuffing and wrapping it in bacon, I know what you are thinking, can it get any better? The recipe is called Sausagemeat and Bacon Roll!   I think it the appearance of abundance that appeals to me. I also love leftovers, sometimes more the actual meal itself.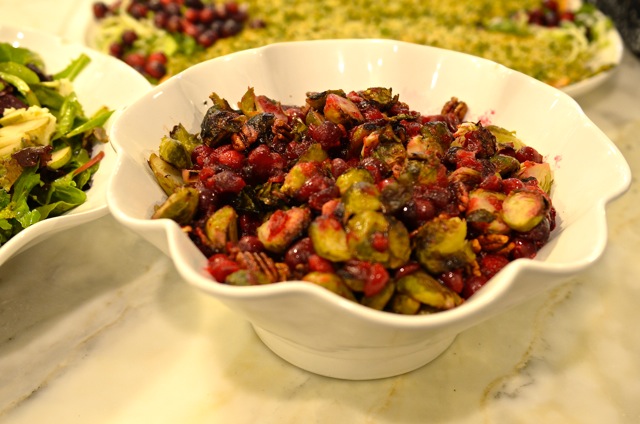 And pudding!
Traditional Thanksgiving desserts are all about pies. Pecan, Pumpkin and Apple are the standards.
For the last few years we have been buying some rather excellent pies from Vermont through a fundraiser for Katherine's rowing club CBC.  I,however, always had a need to make trifle for dessert. Also in recent years I have switched out pumpkin pie for Pumpkin Panettone Bread Pudding with Bourbon Caramel Sauce.  Last year my contribution was Chocolate Almond Torte with Chocolate Ganache and Raspberries as our hostess was gluten-free.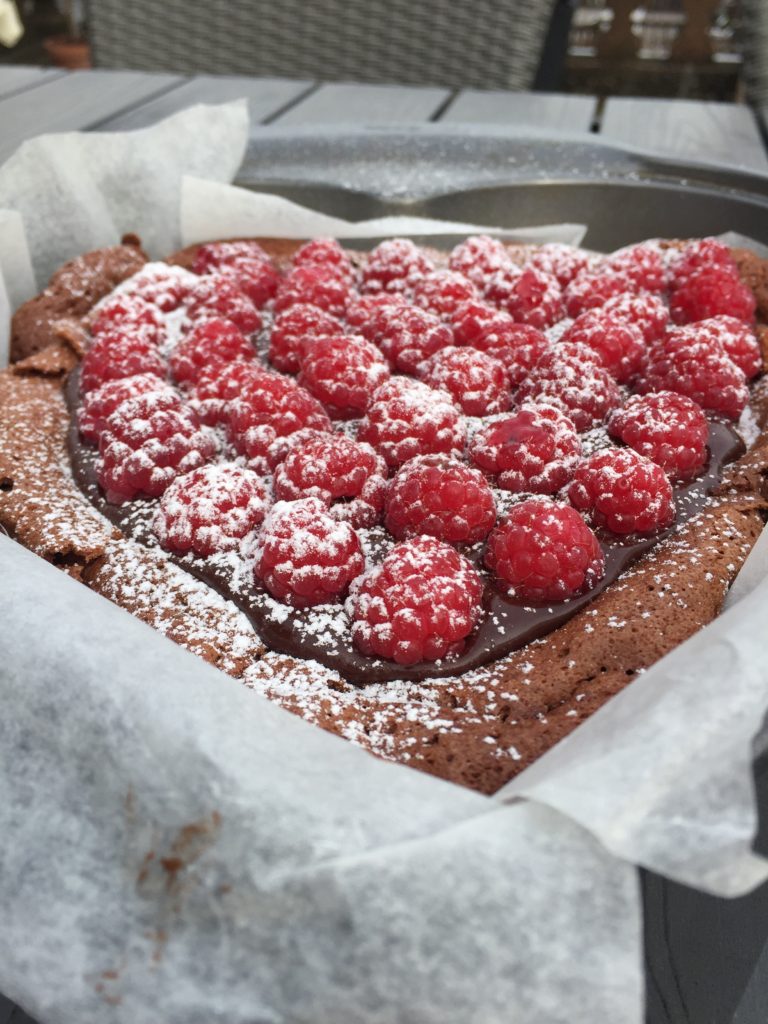 You can always just make the British favourite Sticky Toffee Pudding.
Cook like a Pro
And now a few words from one of America's favourite cooks.
Games and Football
The American tradition is to watch American Football, but after dinner we usually played a couple of games like charades or had a Thanksgiving quiz.  And we always played the 'Thankful Game'.  We went round the table and everyone said what they were thankful for, and had to also remember what everyone else before them had said.  Over the years I noticed a difference in the game.  It used to be played for laughs, but it changed as everyone realised what the they were truly thankful for was their family and friends and a chance to be together.
An American Thanksgiving in Darien with Brits, Scots, Australians, South Africans etc

I am thankful that you have read this post to the end!
Wherever you are this Thanksgiving I hope you have a great time!